Vote Now, Vote Often……for Eating Asia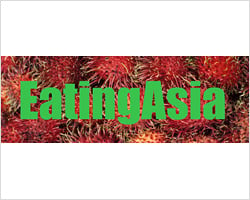 http://rasamalaysia.com/vote-now-vote-oftenfor-eating-asia/
Vote Now, Vote Often……for Eating Asia
Eating Asia, one of my favorite food blogs, has been nominated for "Best Food Blog – Photography." Eating Asia's photographs are real, moving, and full of life; as a photographer wannabe, I am constantly inspired by her work. If you haven't voted, click here.
For the complete list of nominees, head over to Well Fed's blog now and while you are at it, cast your votes for your favorite food bloggers!
P.S. Apologies Robyn, I love your title too much I just have to use it on mine! *wink*
P.P.S. I also "stole" your logo and masthead!! *wink*
You Might Also Like These Recipes Below:
No similar posts.
LOVE THE RECIPE & PHOTOS? PLEASE SHARE:
Sign Up for Email Updates
Enter your email for new updates: recipes, giveaways, and more!