What is Malaysian Food?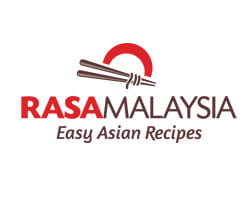 http://rasamalaysia.com/what-is-malaysian-food/
"So, tell me what is Malaysian food?"
Being in the United States, I get the above question a lot. Although Malaysian food is rather popular in Asia, not many Americans know about Malaysia, let alone what is Malaysian cuisine. As a matter of fact, it's not simple to explain this distinctively different and complex cuisine. To me, Malaysian food is the food of my childhood; it's the meals I savored growing up in my late grandmother's home, my mother's mouthwatering cooking, my aunt's delicate and beautiful Nyonya kuih (local version of cakes) and other specialties.
Malaysian food is also the delicacies of my hometown, Penang: noodles, soups, small eats, nasi lemak (Malay coconut milk rice with fried anchovies and sambal) and munchies from the morning or evening "pasar" (wet market), plus various street food that are served by hawker stalls all over Malaysia. Malaysian food is an amalgamation of Malay food, Chinese food, Indian food, Nyonya food, and more. My words simply can't (and won't) do any justice to the wide array of Malaysian cuisine. One just has to experience and sample them out to understand and appreciate them.
"So, what is the difference between Singaporean and Malaysian food?"
Put simply, Singaporean food is the same as Malaysian food. Due to the very similar culture and social composition, Malaysians and Singaporeans eat practically the same or very similar food, but with their own distinct flavors. In fact, Singapore used to be a state of Malaysia until it got its independence from Malaysia in 1965. Malaysians tend to like their food very hot and spicy with generous use of chilies and spices but Singaporean food is generally milder in my opinion. As Singapore is predominantly Chinese, the food is more Chinese although Malay and Indian food are plentiful. In Penang, Melaka, and Singapore, the influence of Nyonya food or Straits Chinese food is quite predominant. Nyonya food is the product of inter-marriage between early Chinese immigrants and local Malay women. Nyonya dishes are time-consuming to make and often take hours and hours of pounding and blending of various spices and local ingredients. The end result is, without a doubt, a very complex and full-flavored culinary delight on its own.
Here are a few restaurants that I recommend for Malaysian food: Los Angeles Area
Little Malaysia Restaurant – 3944 Peck Rd Ste 8, El Monte, CA 91732.
San Francisco Bay Area
Layang Layang - 1480 South De Anza Blvd, San Jose, CA 95129. Recommended!
Banana Leaf – 182 Ranch Dr, Milpitas, CA 95035.
Penang Garden – 728 Washington St, San Francisco, CA 94108.
Las Vegas
For more listings of Malaysian restaurants in the United States, click here.
LOVE THE RECIPE & PHOTOS? PLEASE SHARE:
Sign Up for Email Updates
Enter your email for new updates: recipes, giveaways, and more!