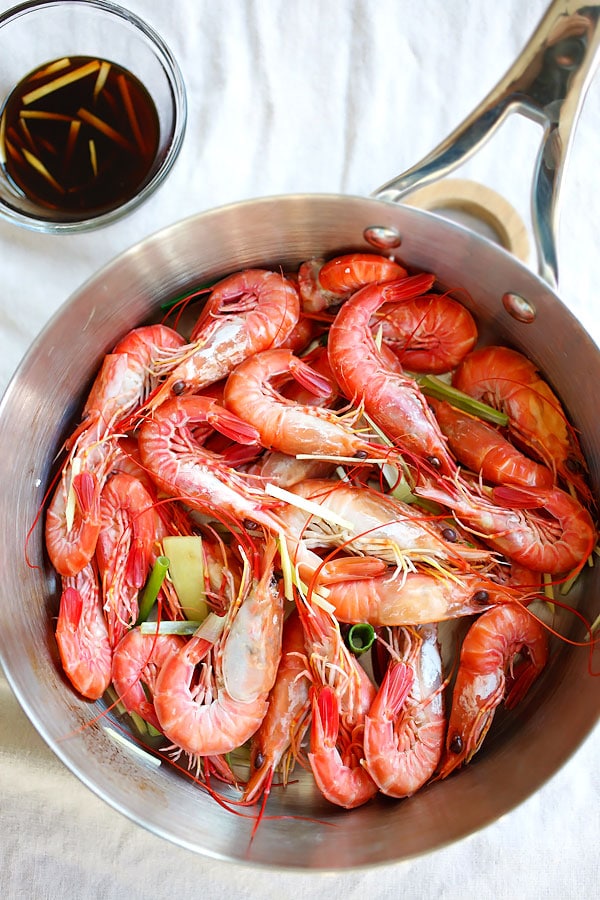 White Boiled Shrimp (白灼虾) Recipe
Serves 3-4 people | Prep Time: 10 Minutes | Cook Time: 5 Minutes

Ingredients:
1 lb live shrimp
4 cups water, for boiling
2-inch piece ginger, peeled and cut into thin strips
2 stalks scallion, cut into 2-inch lengths
1 tablespoon Chinese Shaoxing rice wine
Dipping Sauce:
2 tablespoons soy sauce (add 1 teaspoon of hot water to dilute it)
1 teaspoon Chinese black vinegar
Sliced green chilies, optional
Method:
Rinse the shrimp thoroughly. Mix the dipping sauce ingredients together. Set aside.
Bring water to boil, add the ginger, scallions and wine. Transfer the shrimp into the water, cover it, and boil the shrimp until cooked, about 2 minutes. Drain the shrimp and transfer to a serving platter.
Serve immediately with the Dipping Sauce.
Most-Pinned Recipes
Ginger Garlic Baked Chicken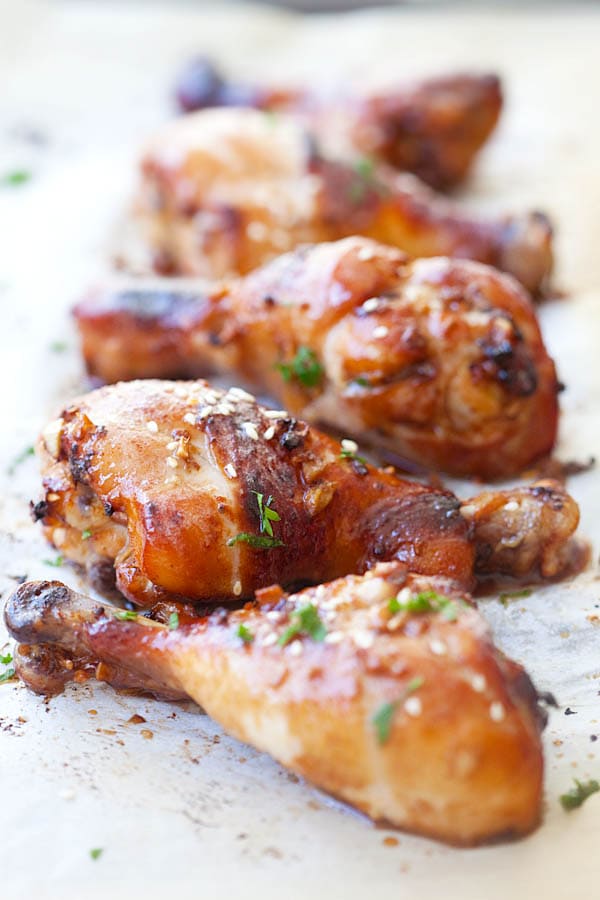 Crab Rangoon (Cream Cheese Wontons)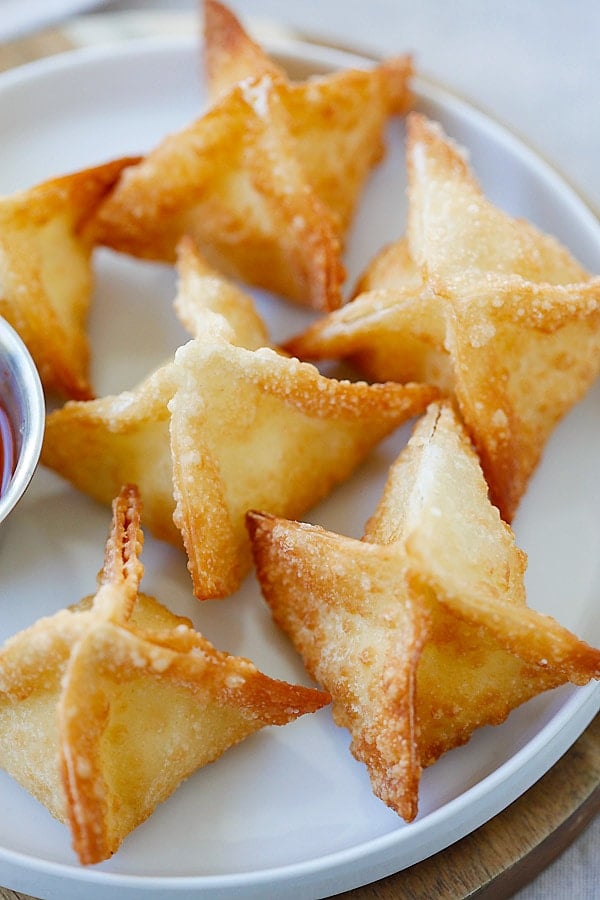 Chicken Wontons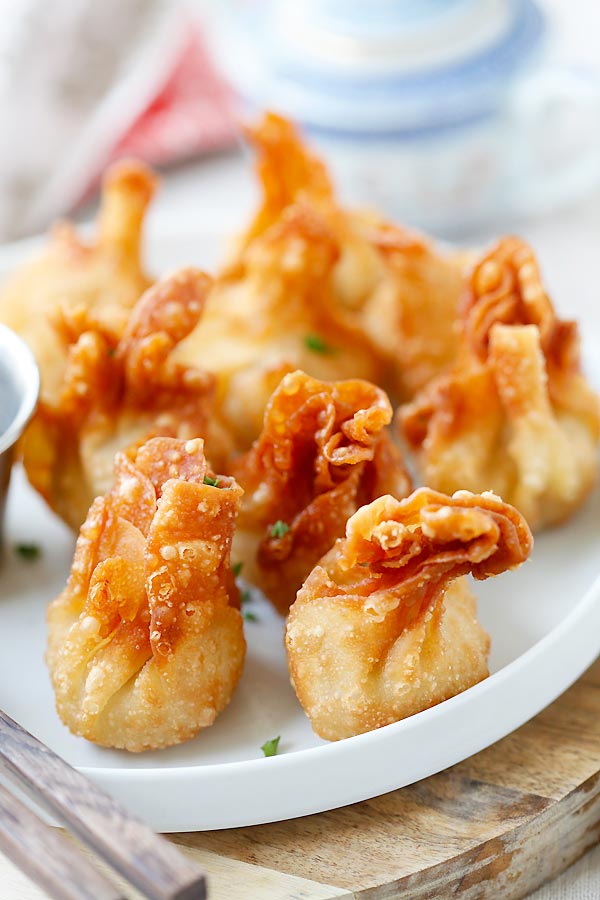 Onion Scallion Beef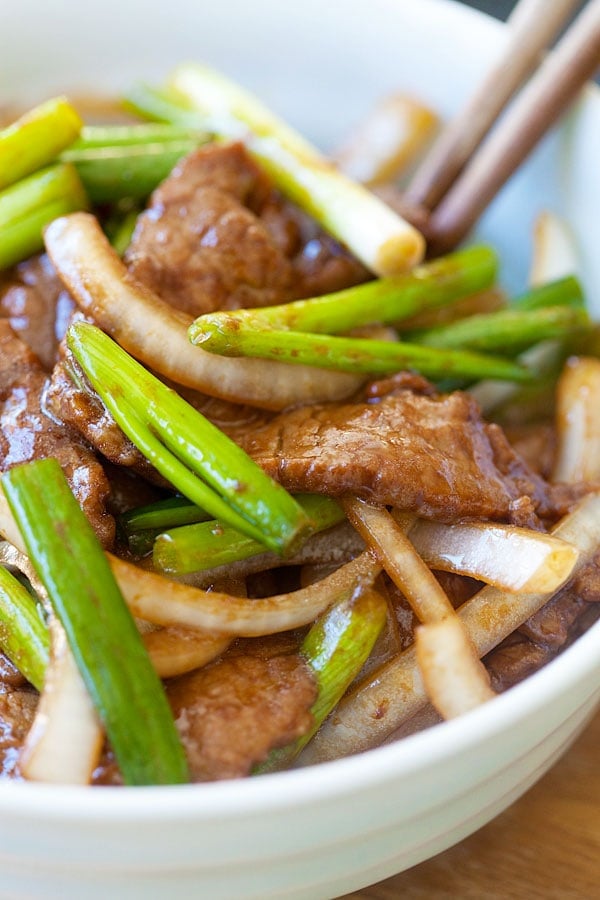 Thai Chicken Sate with Peanut Sauce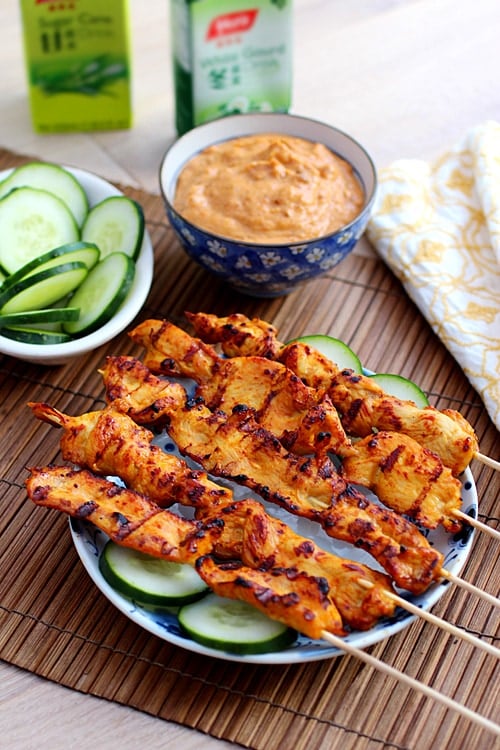 Thai Peanut Sauce