Wüsthof 7-Inch Chai Dao Knife Giveaway (CLOSED)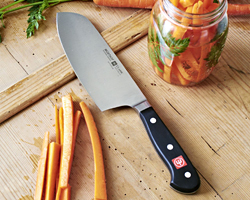 http://rasamalaysia.com/wusthof-classic-7-inch-chai-dao-knife-giveaway/
Wüsthof 7-Inch Chai Dao Knife Giveaway (CLOSED)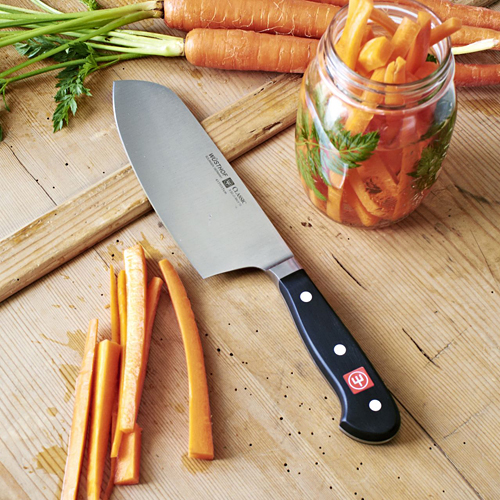 Update: The winner is Jennifer S.
I am partnering with my friends at Wüsthof to giveaway a Wüsthof Classic 7-Inch Chai Dao Knife. There will be one (1) winner whom will receive one (1) Wüsthof Classic 7-Inch Chai Dao Knife. The suggested retail value of the Wüsthof Classic 7-Inch Chai Dao Knife is US$99.95.
Inspired by the traditional design of a Chinese Cleaver, which is called a Cai Dao, Wüsthof's distinctively shaped Classic 7-inch Chai Dao features a wide blade with a razor-sharp fine edge that curves dramatically upwards as it nears the knife's squared-off tip. The blade's curvy profile – which is in sharp contrast to the perfectly straight blade style of the popular, Asian-style Nakiri knife – allows chefs and home cooks to quickly mince, chop, dice, and slice a myriad of ingredients by employing an effortless "rocking" motion on cutting boards.
The Classic 7-inch Chai Dao's wide blade surface also makes it easier to scrape and carry prepped ingredients from the chopping block to pans, bowls and other vessels. The wider blade also makes the knife an ideal tool for smashing and crushing aromatics, such as garlic, ginger, and lemongrass.
While primarily designed for prepping vegetables and fruits, the agile and versatile Classic 7-inch Chai Dao has the power and heft to be able to easily transition from slicing paper-thin shallots to cubing tough cuts of beef.
Eligibility: United States only. Closing Date: June 24, 2012, 11:59 pm PST. Winner will be randomly selected and contacted via email on June 25, 2012. The prize is proudly sponsored by Wüsthof.
Other Amazing Prizes & Giveaways:
Click Images Below for Similar Recipes:
LOVE THE RECIPE & PHOTOS? PLEASE SHARE:
Sign Up for Email Updates
Enter your email for new updates: recipes, giveaways, and more!