Wüsthof Classic 7″ Chinese Cleaver Giveaway (CLOSED)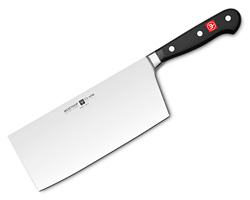 http://rasamalaysia.com/wusthof-classic-7-inch-chinese-cleaver-giveaway/
Wüsthof Classic 7″ Chinese Cleaver Giveaway (CLOSED)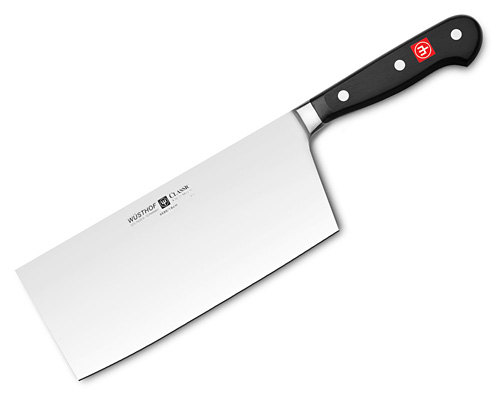 Update: The winner is Vicky S.
To celebrate the upcoming Mother's Day, I'm partnering with Wüsthof to give away a Wüsthof Classic 7-inch Chinese Cleaver. There will be one (1) winner whom will receive one (1) Wüsthof Classic 7-inch Chinese Cleaver. The value of the Wüsthof Classic 7-inch Chinese Cleaver is $179.99.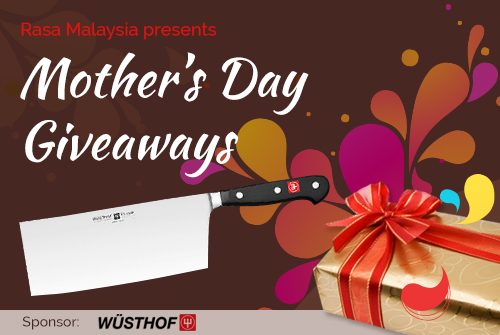 Perfectly aligned with today's growing interest among restaurant chefs and home cooks in preparing dishes starring vegetables, Wüsthof introduces the Classic 7-inch Chinese Cleaver (model 4686-7/18). Part of the company's best-selling collection of precision forged, full tang knives, the lighter style cleaver is especially crafted to cleanly and effortlessly slice through large and medium size vegetables and fruits.
Unlike traditional European cleavers that are designed to break down meat and hack through bones, the lighter weight Classic 7-inch Chinese Cleaver has a thinner, razor-sharp edge to provide superior control slicing through squash, eggplant, bunches of kale, carrots, onions, and other vegetables. The versatile Classic 7-inch Chinese Cleaver also easily cuts and slices fruits of all shapes and sizes, and can even be used to thinly slice chicken, pork and beef to prepare fast cooking dishes, like an Asian stir fry.
The extraordinarily wide blade surface of the new Classic 7-inch Chinese Cleaver also makes it easier to scrape and carry prepped ingredients from the chopping block to pans, bowls and other vessels. The knife's wide, rectangular-shaped blade also makes it the ideal tool for smashing and crushing aromatics, such as garlic, ginger, and lemongrass.
Eligibility: United States only. No purchase necessary and subject to this official giveaway rules. Closing Date: May 12, 2013, 11:59 pm PST. Winner will be randomly selected and contacted via email on May 13, 2013. The prize is proudly sponsored by Wüsthof.
To enter to win, please use the widget below and click on +1 for bonus entries. Please wait a few seconds for the widget to load.
Sign Up for Email Updates
Enter your email for new updates: recipes, giveaways, and more!