Wüsthof Hollow Edge Chai Dao Knife Giveaway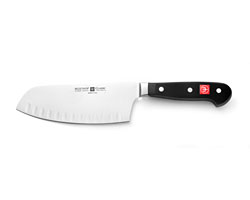 http://rasamalaysia.com/wusthof-hollow-edge-chai-dao-knife-giveaway/
Wüsthof Hollow Edge Chai Dao Knife Giveaway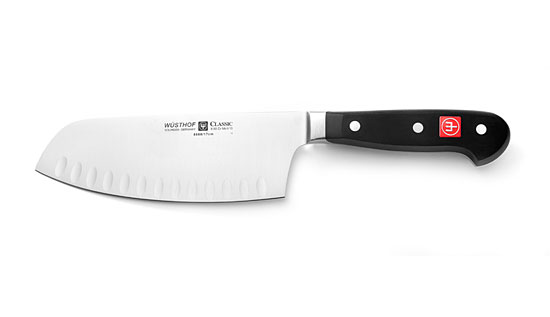 I am partnering with my friends at Wüsthof to give away a Wüsthof 7-inch Hollow Edge Chai Dao (model 8888-7) Knife. There will be one (1) winner whom will receive one (1) Wüsthof 7-inch Hollow Edge Chai Dao (model 8888-7) Knife. The total suggested retail price of the Wüsthof 7-inch Hollow Edge Chai Dao (model 8888-7) Knife is US$119.95. You can check out my Bacon Parmesan Hasselback Potatoe recipe and see how I used this knife to cut the potatoes.
Responding to high demand for premium cutlery designed primarily for prepping vegetables, WÜSTHOF introduces the CLASSIC 7-inch Hollow Edge Chai Dao (model 8888-7). Available now at retail nationwide, the new precision-forged, full-tang, Asian-style knife is priced at $119.99 suggested retail.
Inspired by the traditional design of a Chinese Cleaver, which is called a Cai Dao, WÜSTHOF's distinctively shaped CLASSIC 7-inch Hollow Edge Chai Dao features a wide blade with a razor-sharp fine edge that curves dramatically upwards as it nears the knife's squared-off tip. The blade's curvy profile – which is in sharp contrast to the perfectly straight blade style of the popular, Asian-style Nakiri knife – allows chefs and home cooks to quickly mince, chop, dice, and slice a myriad of ingredients by employing an effortless "rocking" motion on cutting boards. The new knife's bevel-style hollow edge minimizes drag, and prevents potatoes, onions, and other sticky ingredients from adhering to the blade.
The ample blade surface of the CLASSIC 7-inch Hollow Edge Chai Dao also makes it easy for chefs and home cooks to scrape and carry prepped ingredients from the chopping block to pans, bowls and other vessels. The wider blade also makes the knife an ideal tool for smashing and crushing aromatics, such as garlic, ginger, and lemongrass.
While primarily designed for prepping vegetables and fruits, the agile and versatile CLASSIC 7-inch Hollow Edge Chai Dao has the power and heft to be able to easily transition from slicing paper-thin shallots to cubing tough cuts of beef.
Eligibility: United States only. No purchase necessary and subject to this official giveaway rules. Closing Date: Oct 12, 2014, 11:59 pm PST. Winner will be randomly selected and contacted via email on Oct 13, 2014. The prize is proudly sponsored by Wüsthof. To enter, please follow the steps below.
Step 2
Follow Rasa Malaysia boards on Pinterest. (Click on the Pinterest button below and follow all my boards. If you don't have Pinterest, skip this step.)
Step 3
Fill in the form below. You can enter to win using this form every day.
You will be redirected to the "Thank You" page if your entry is successfully submitted.
ONE ENTRY PER DAY STRICTLY ENFORCED.
Click Images Below for Similar Recipes:
LOVE THE RECIPE & PHOTOS? PLEASE SHARE:
Sign Up for Email Updates
Enter your email for new updates: recipes, giveaways, and more!