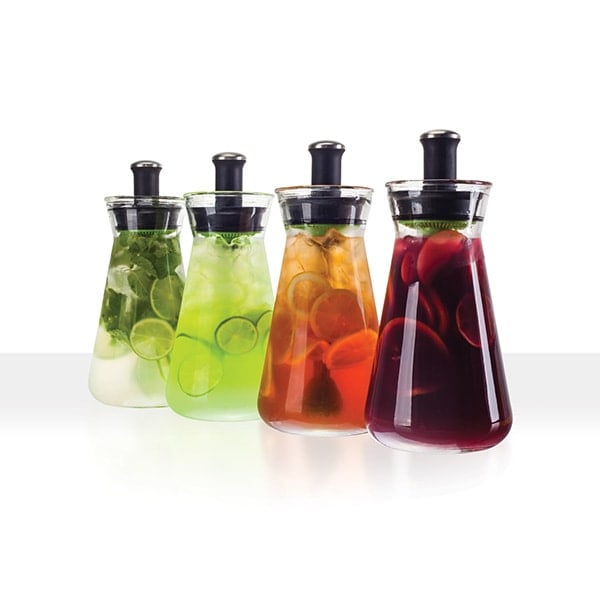 UPDATE: The winner is Alena Uga.
I am partnering with my friend at Zing Anything to giveaway a Zing54 Infusion Pitcher, MSRP: $39.99.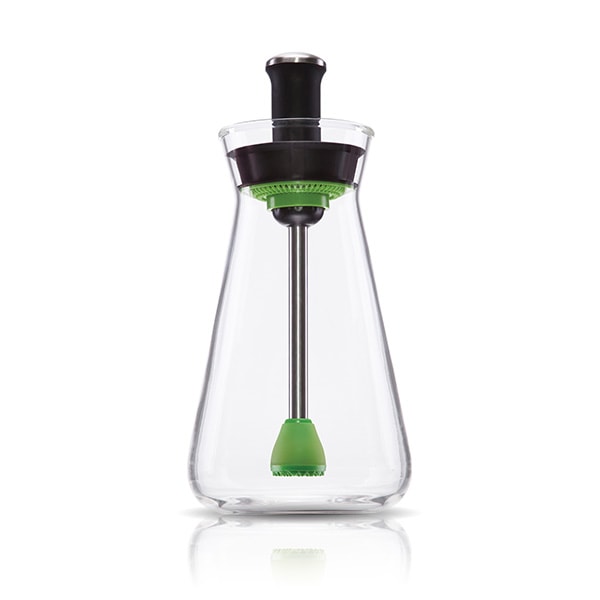 Zing Anything Zing54 Infusion Pitcher
Now you can instantly create that big batch of fruit infused water that tastes AMA-ZING with the Zing54 Infusion Pitcher.
Having a party? Well, put a little Zing in it and be the backyard mixologist at your next barbecue! Your friends will rave over fresh strawberry lemonade or raspberry peach tea, and other chilled "agua frescas". Or really get the party started with a tangy sangria or fresh mojito cocktail.
Add fruit, vegetables, herbs and spices to the base and use the adjustable-length muddling wand to release the all-natural flavors of each ingredient. A citrus reamer attachment is included and can be used to juice your favorite citrus fruits directly into your beverage. The built-in strainer ensures the pulp and rind stay contained in the base while you pour a delicious and nutritious beverage!
Zing54 is perfect for:
family dinners
cocktail parties
backyard BBQ's
daily hydration
Features:
54 oz includes Citrus Reamer and Storage Cap.
Dishwasher safe, Lead-free Brosilicate Glass Carafe.
Made from 18/8 food grade safe stainless steel, BPA/Halogen/EA & "Phthalate free".
Creates 1-2 fill-ups per infusion.
Infuse water, iced tea, lemonade, or your favorite cocktail recipe.
GIVE US SOME LOVE!
Like Rasa Malaysia on Facebook. (Click on the Like button below.)