Steamed Tofu with Ground Pork Recipe
Ingredients:
1 cube of silken tofu
1/4 lb of ground pork
2 tablespoons of dried shrimps
2 stalks of scallions (diagonal cuts)
1 red chili (diagonal cuts)
1 teaspoon of oyster sauce
2 teaspoons of soy sauce
1/2 cup of water
Salt to taste
Sugar to taste
A few drops of sesame oil
White pepper powder to taste
Method:
Soak the dried shrimps in warm water for 10 minutes. Drain the water and chopped the dried shrimps into small pieces. Steam the tofu for 5 minutes and set aside. Heat up a wok with some oil and stir fry the ground pork and dried shrimps until fragant. Add in the water, oyster sauce, soy sauce and bring it to boil. Add in the scallions, red chili, sesame oil, salt and sugar (to taste) and white pepper powder. Quick stir for 30 seconds and pour the toppings onto the steamed tofu. Serve hot with rice.
Cook's Note:
If you don't like steamed tofu, you can fry it. Just cut your tofu into pieces and deep fry them.
Most-Pinned Recipes
Ginger Garlic Baked Chicken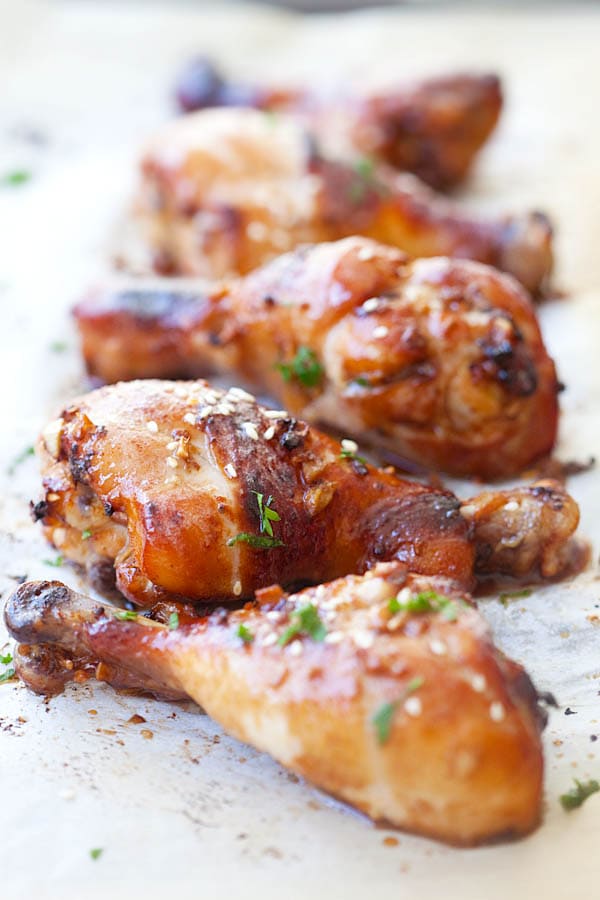 Crab Rangoon (Cream Cheese Wontons)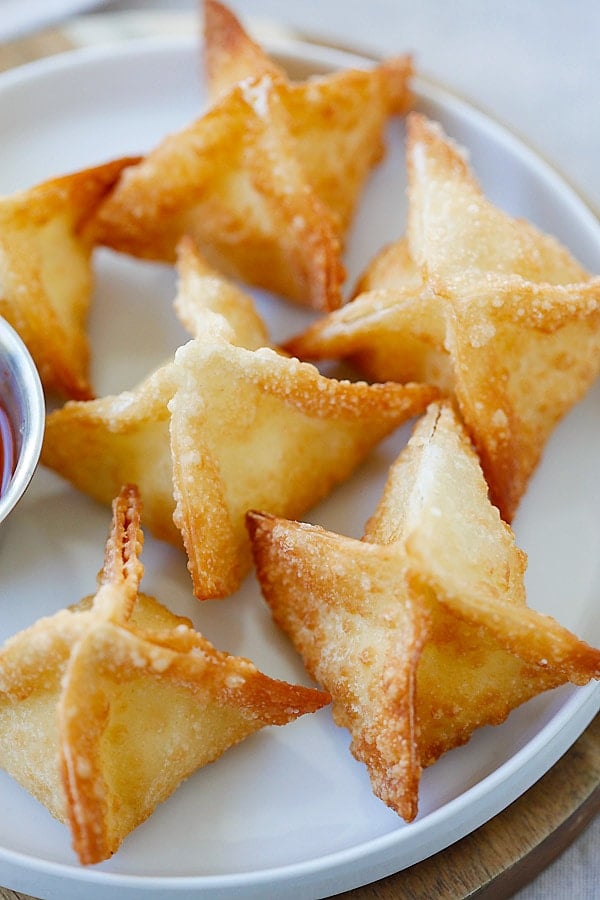 Chicken Wontons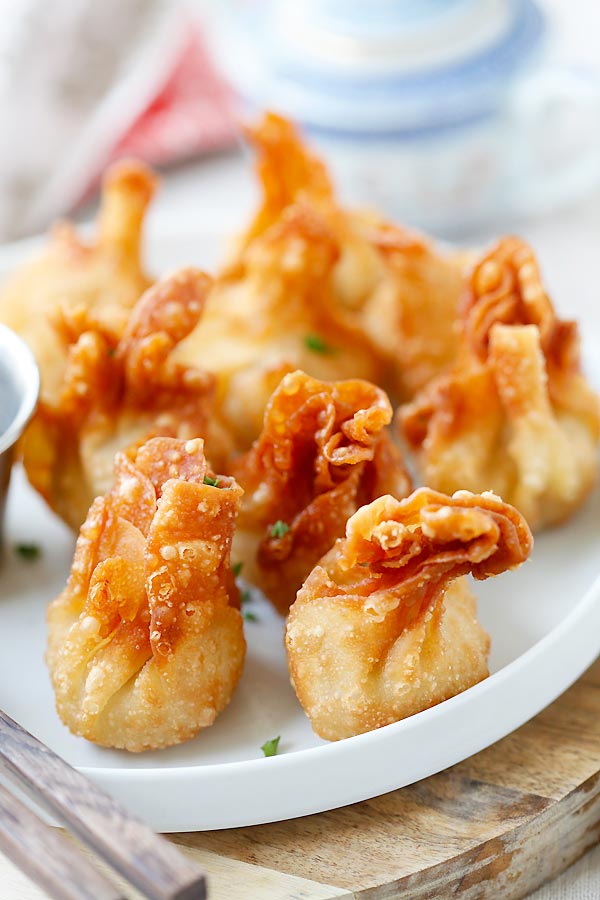 Onion Scallion Beef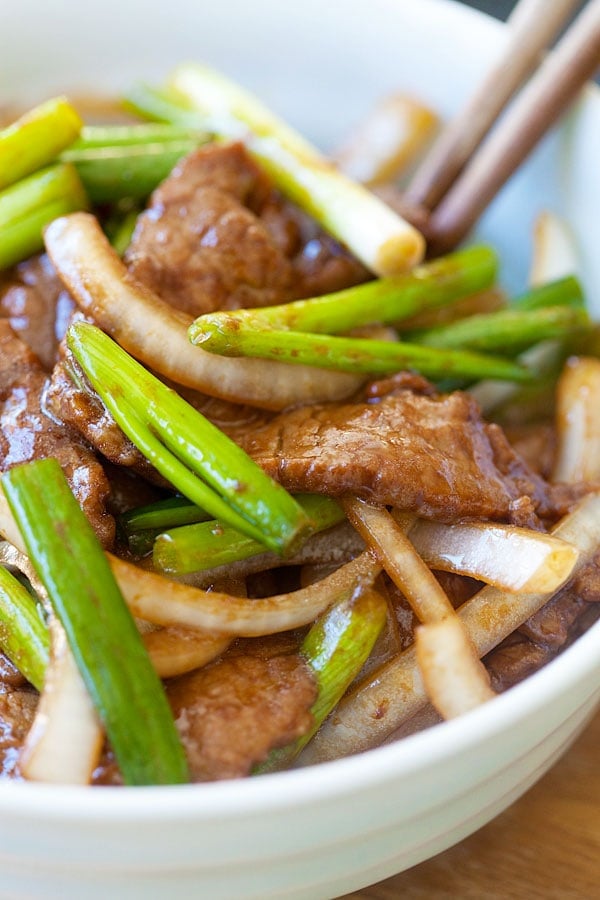 Thai Chicken Sate with Peanut Sauce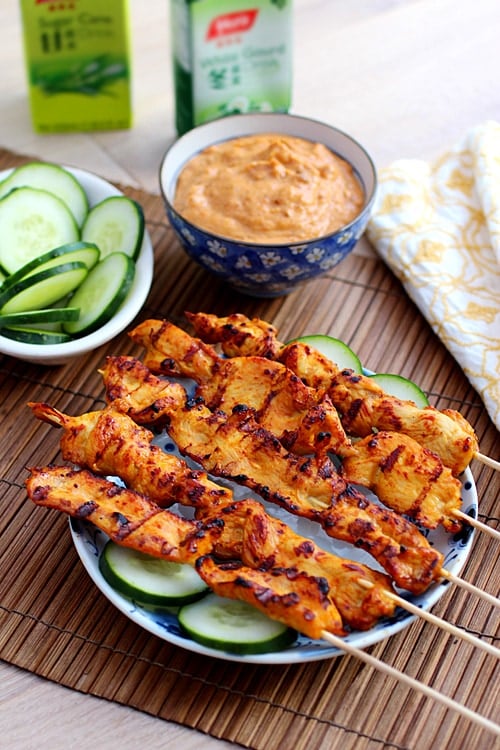 Thai Peanut Sauce