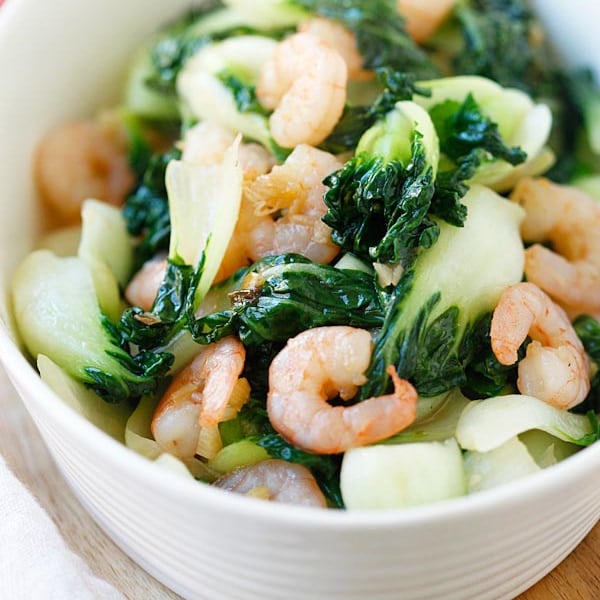 Baby Bok Choy with Shrimp
Baby Bok Choy with Shrimp – healthy and delicious baby bok choy stir fried with shrimp. 3 ingredients, so easy to make. Perfect for a wholesome meal
Ingredients:
4 oz. bok choy mui/baby bok choi (cleaned and rinsed)
1/8 teaspoon salt or to taste
1 tablespoon oil
1/4 cup peeled baby shrimps
3 cloves garlic (finely chopped)
Method:
Heat up a wok with the cooking oil and saute the chopped garlic until light brown or aromatic. Add the baby shrimps and stir-fry until the shrimps are half-cooked. Add in a pinch of salt to the shrimp, and then follow by the baby bok choy. Quickly stir-fry the vegetables, dish out and serve hot.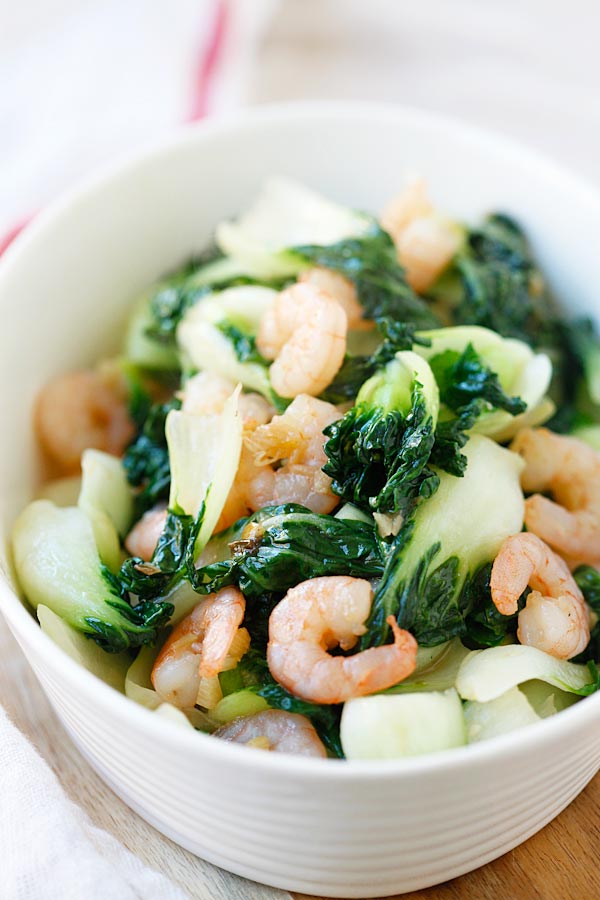 Baby Bok Choy with Shrimp
Baby Bok Choy with Shrimp – healthy and delicious baby bok choy stir fried with shrimp. 3 ingredients, so easy to make. Perfect for a wholesome meal.
When it comes to Chinese vegetables, simple is best. There is really no need for a complicated recipe for vegetables. The key to success with Chinese greens is freshness—you want to just barely cook them, and with the most basic ingredients.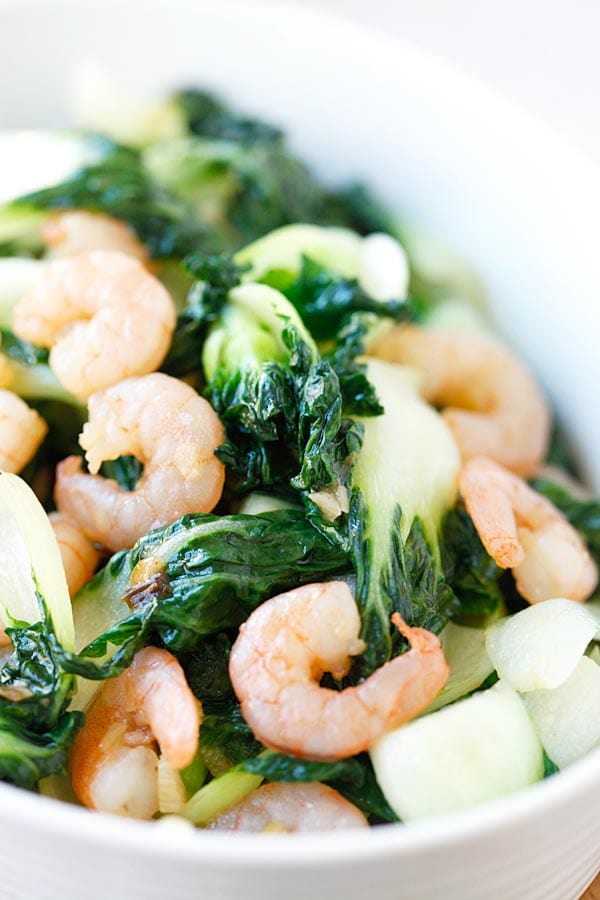 That was exactly what I did with these baby bok choy. Some chopped garlic, some baby shrimp, and a pinch of salt are what you need to make this Baby Bok Choy with Shrimp. Humble in its presentation, this baby bok choy recipe pairs well with any Chinese dishes and it's healthy and delicious!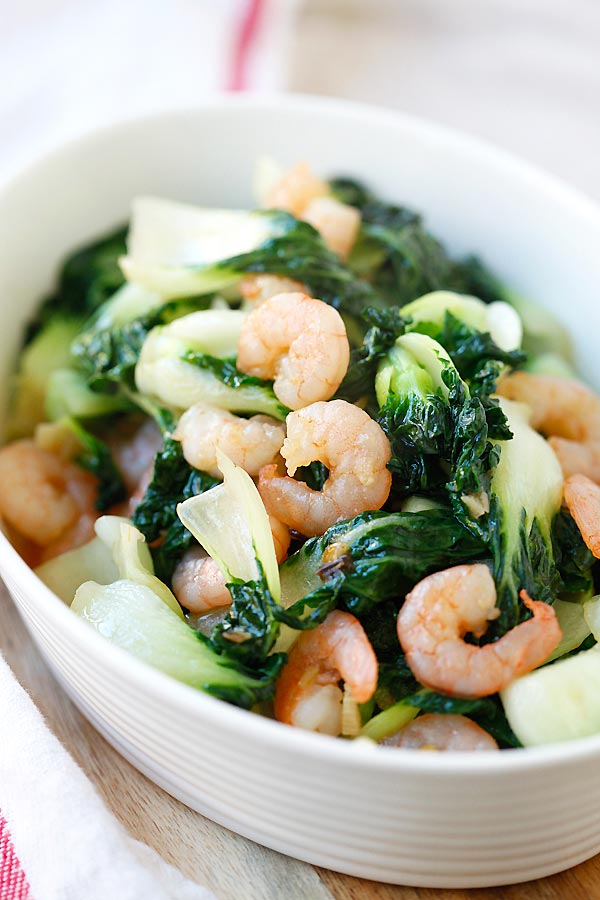 In "Simple Chinese Cooking" cookbook by Kylie Kwong, she writes, "I want to spread the word about the sheer intelligence, refinement and beauty of Chinese cuisine, which is a most sophisticated yet simple, healthy, life-giving cooking style to learn." In a similar manner—albeit on a much smaller scale—I hope you enjoy reading and learning about Chinese recipes on Rasa Malaysia.