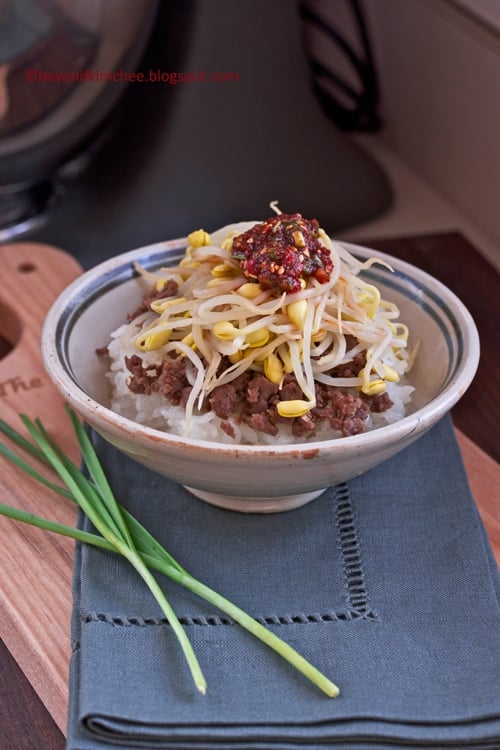 Bean Sprout Beef Rice Bowl Recipe
Ingredients:
1 package(16oz) soy bean sprouts cleaned and preferably tails removed
5-6 dried large anchovies, head and black gills removed
2-3 dried sea kelp
1 1/2 C short grain white rice, preferably Korean or Japanese
1/2 lb ground beef
Chive Dressing
3-4 Tbsp chopped Asian chives or regular chives or green onion
2 Tbsp Korean chili flakes
1/2 green chili seeded and chopped
1/2 red chili seeded and chopped, optional
1 garlic finely minced
4-5 Tbsp low sodium soy sauce
1 Tbsp sesame oil
1 Tbsp roasted sesame seeds
dashes of black pepper
Bulgogi simple marinade
2 Tbsp low sodium soy sauce
1 Tbsp sugar
1/4 pear or apple pureed
1 Tbsp Mirin or rice wine
1 garlic chopped
1/2 tsp freshly ground black pepper
2 tsp sesame oil
2 tsp roasted sesame seeds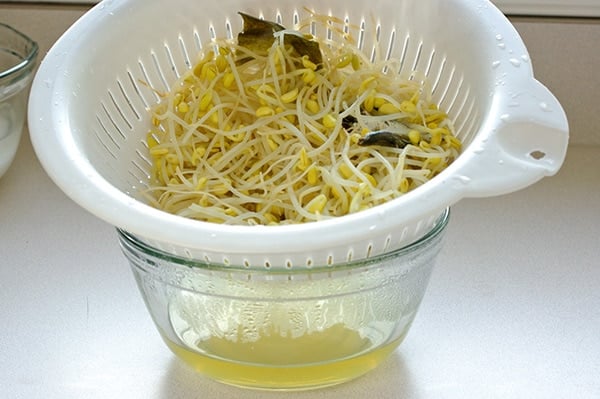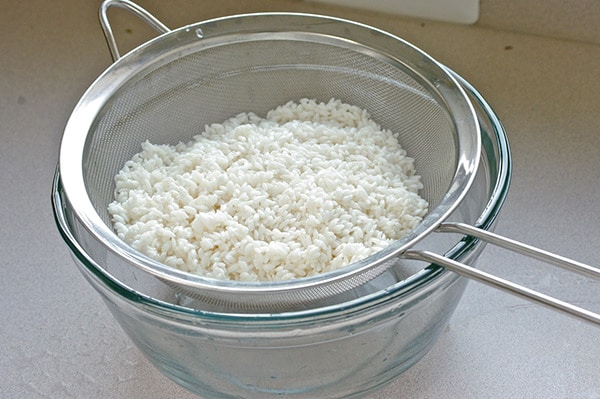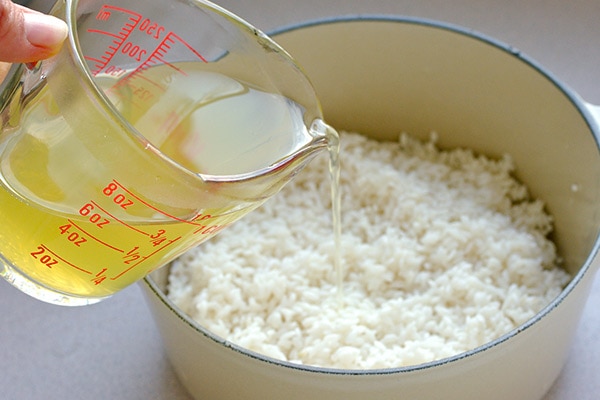 Method:
Soak the rice in the water for 30 minutes and drain. Set aside. Prepare the beef in the marinade and chill until ready to cook.
Meanwhile place bean sprouts in a pot with dried anchovies and sea kelp on the bottom with 1 cup of water. Cover with lid and cook over medium high heat until the steam comes out, reduce heat to low, continue to cook for another 6 minutes. Do not peak. You need to keep the pot covered. Drain the bean sprouts and reserve the broth from them. You will need 1 1/2 cup of the broth. If not enough, add water to fill in. Discard the anchovies and sea kelp. Set aside the bean sprouts covered.
Cook the rice in a rice cooker or heavy bottom pot with the reserved broth. Cook the beef in a pan until browned. No need oil.Make the dressing by mixing all the ingredients.
Place cooked hot rice in a big individual bowl, top with beef and bean sprouts, and the chive dressing (about 1 1/2 Tbsp or more per person). Drizzle more sesame oil in you wish. Mix everything very well until they get nicely incorporated. Serve with some Kimchee as a side if you have.
Most-Pinned Recipes
Ginger Garlic Baked Chicken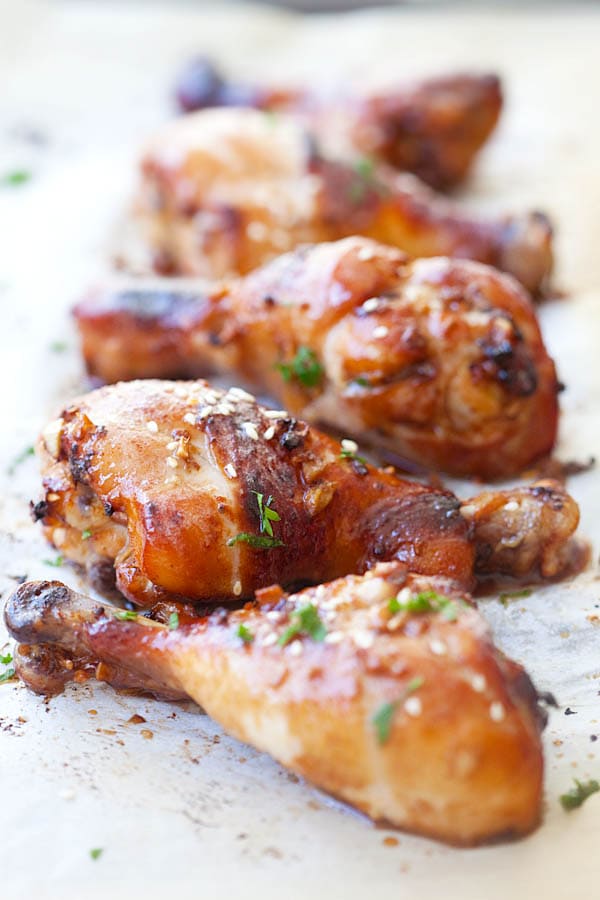 Crab Rangoon (Cream Cheese Wontons)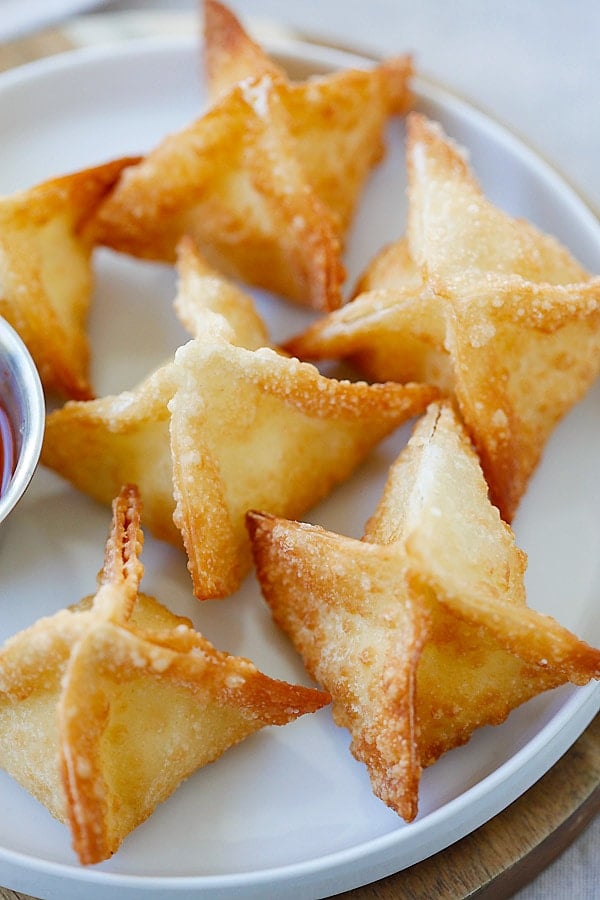 Chicken Wontons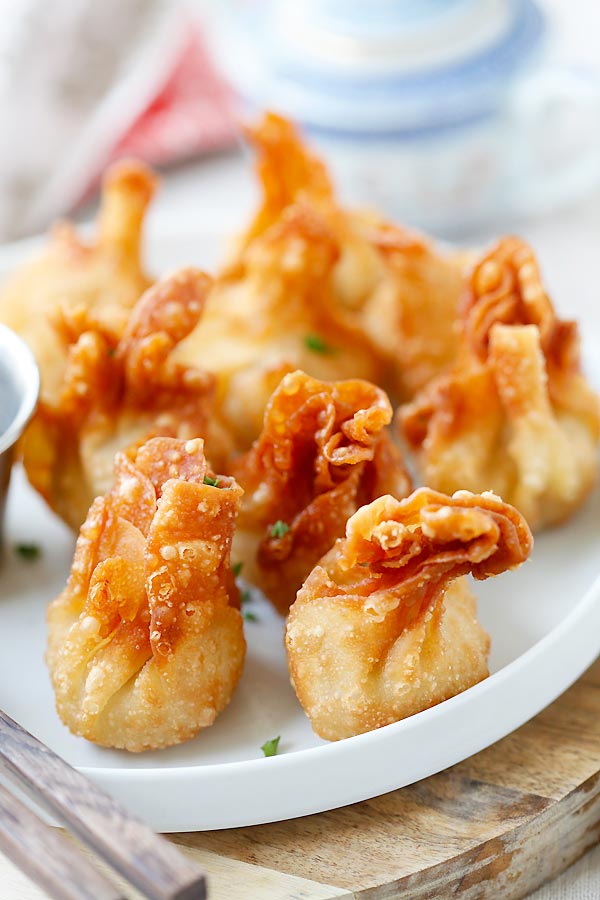 Onion Scallion Beef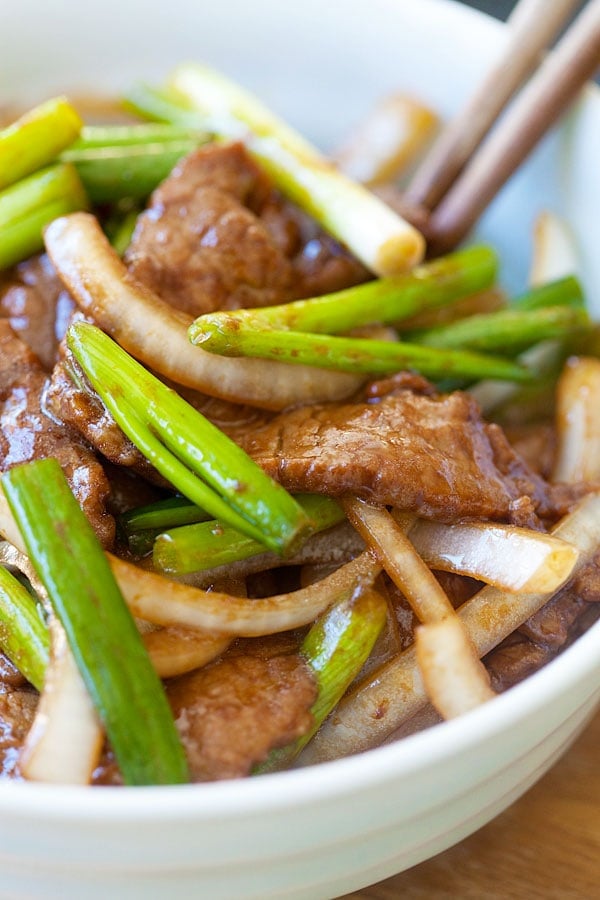 Thai Chicken Sate with Peanut Sauce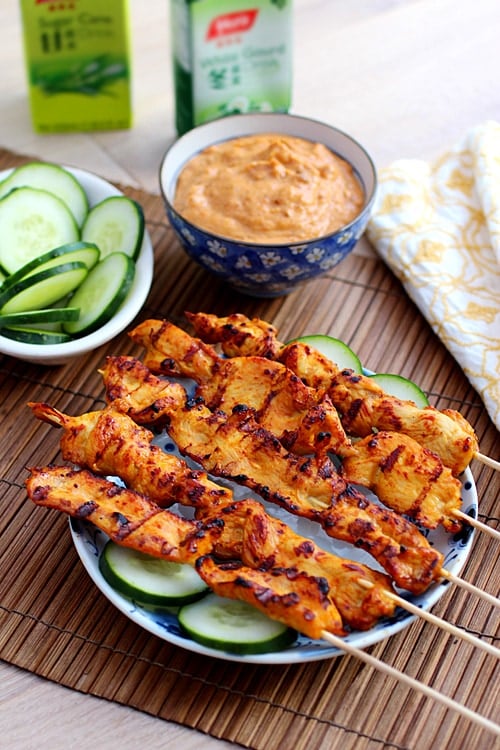 Thai Peanut Sauce