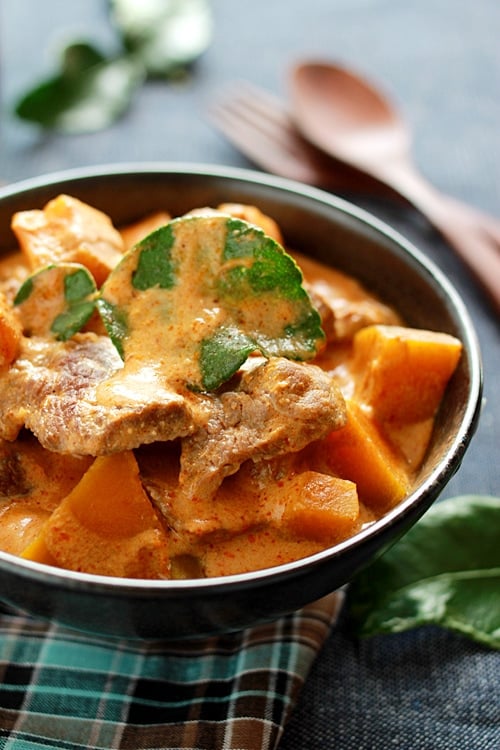 Beef Curry with Pumpkin Recipe
Adapted from Thai Cooking Made Easy
Serves 4 | Prep Time: 8 minutes | Cook Time: 25 minutes
Ingredients:
1 1/2 tablespoons vegetable oil
1 pack (1.76 ounce/50g) red curry paste (see picture below)
4 tablespoons plus 1 1/2 cups (350ml) coconut milk
1 pound beef, sliced thinly
1 1/2 tablespoons fish sauce
1 teaspoon sugar
1/4 teaspoon paprika powder
6 kaffir lime leaves
1 1/2 cups cubed pumpkin or Kabocha pumpkin
Method:
In a small bowl, mix together the vegetable oil, red curry paste and 4 tablespoons coconut milk. Stir-fry the red curry paste mixture in a wok over medium heat until fragrant.
Add the beef and give a quick toss. Let it cook for about 1 minute and then add in the 1 1/2 cups coconut milk, fish sauce, sugar, paprika powder and kaffir leaves. Stir to mix.
Bring to a boil and then reduce the heat. Cook for 8-10 minutes. Add the pumpkin and cook for another 4-5 minutes. Serve with rice.
Cook's Note:
This is the red curry paste I used for this recipe.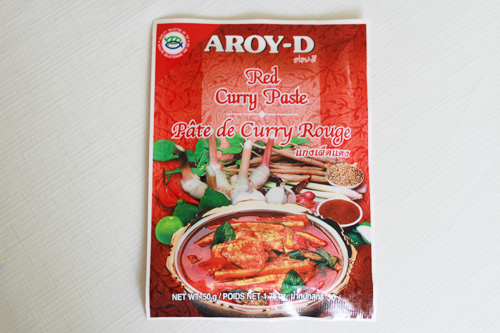 Most-Pinned Recipes
Ginger Garlic Baked Chicken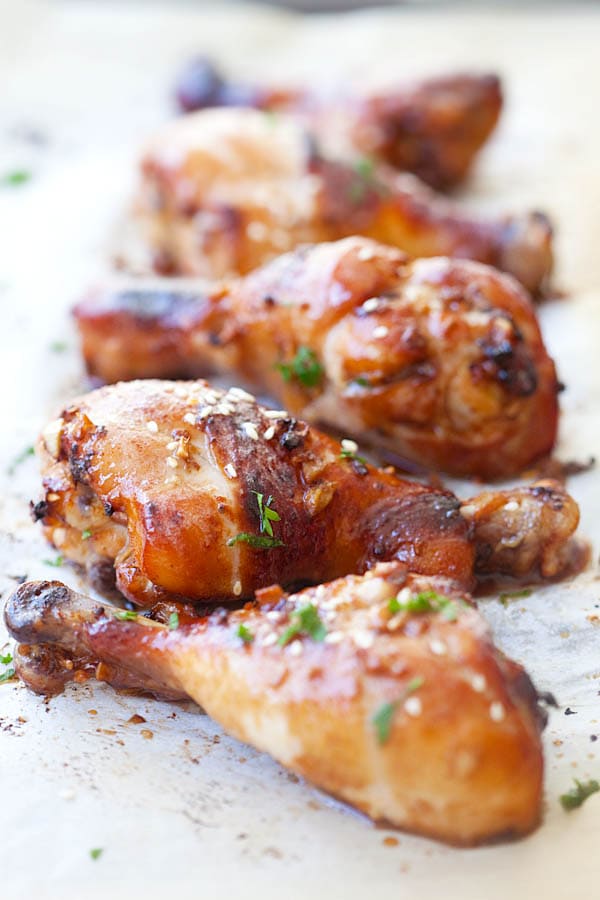 Crab Rangoon (Cream Cheese Wontons)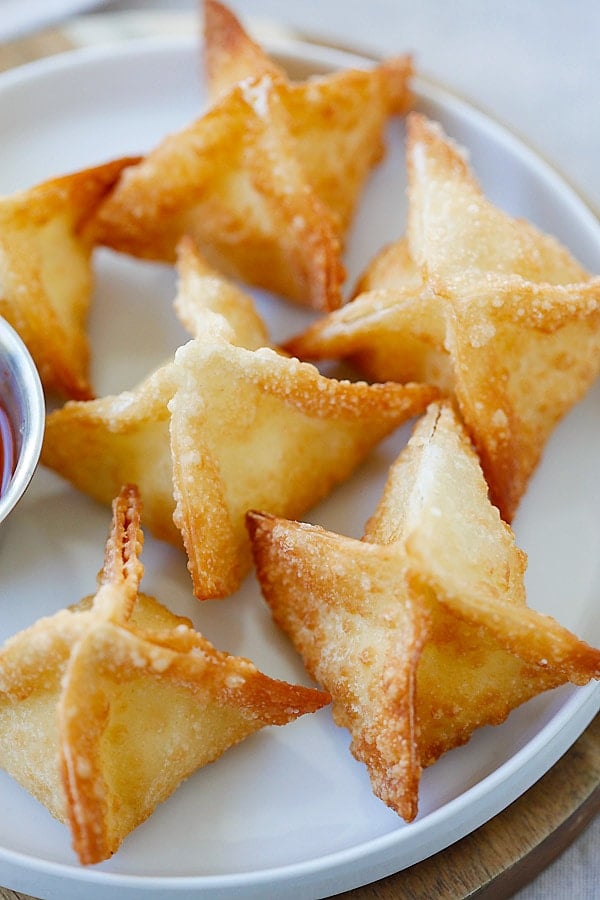 Chicken Wontons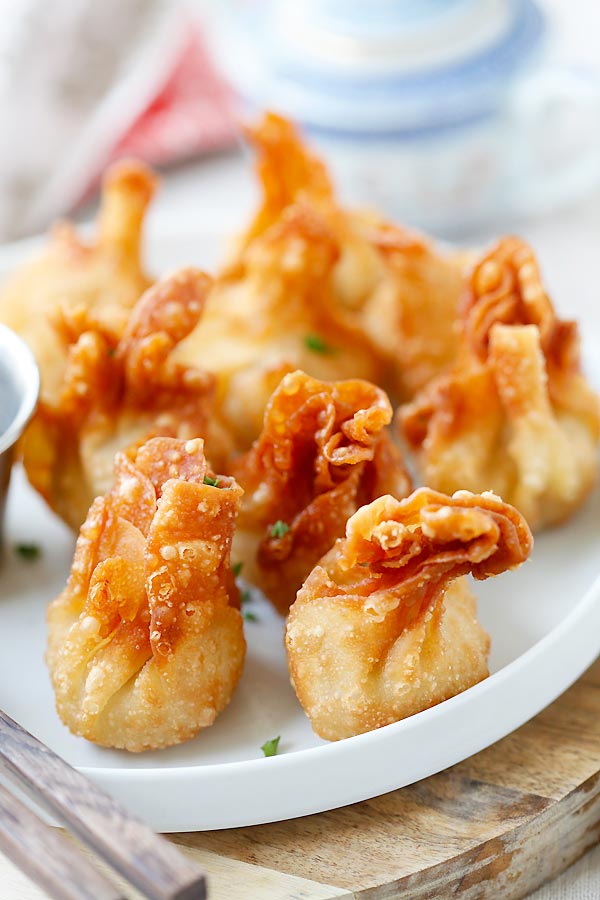 Onion Scallion Beef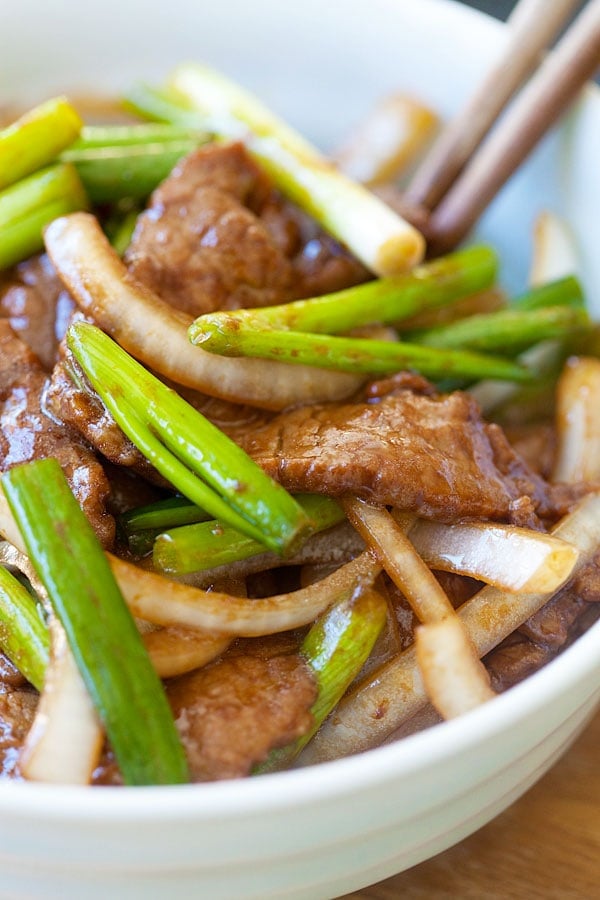 Thai Chicken Sate with Peanut Sauce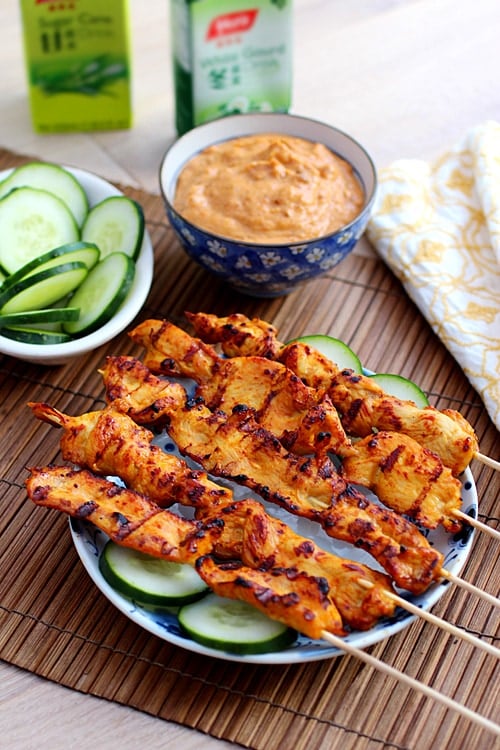 Thai Peanut Sauce