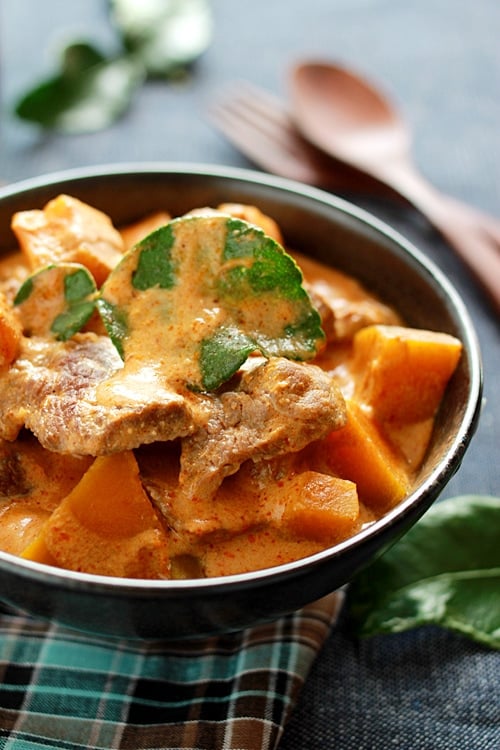 This is the season of pumpkins. Everywhere you turn to, you see pumpkins as everyone is gearing up for Halloween in a few days.
I love pumpkins, I use it to make pumpkin noodles, which is rather delicious. I also use it to make the best mashed potatoes (try adding a little pumpkin or kabocha to your mashed potatoes and you will never go back to plain potatoes!). But one of my favorite ways to use pumpkin is to add it to curries, especially Thai-style curries, such as this beef curry with pumpkin.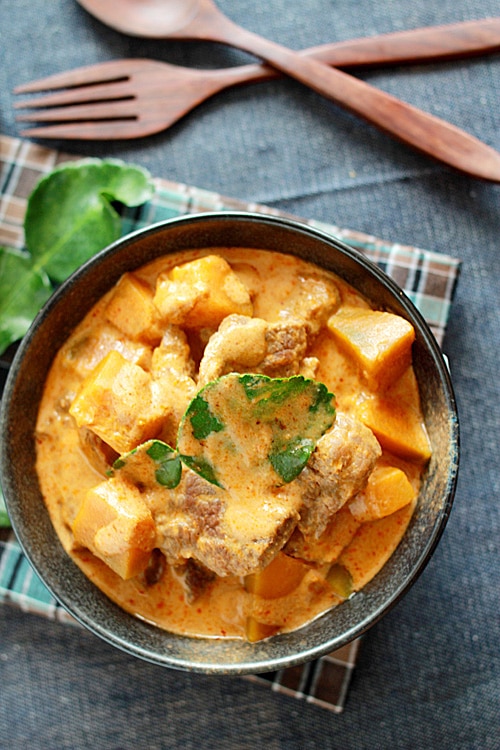 Thai curries are usually creamier and sweeter and hence pumpkin is great as an ingredient. This recipe is made with beef, but you can always use chicken or seafood, and it will work equally well. I personally love the addition of pumpkin into red curry, as the end result is so much more interesting than a regular and plain curry. As the cooking process breaks down the pumpkin pieces, every scoop of this curry is laced with pieces of sweet pumpkin, which goes extremely well with the fragrant steamed jasmine rice.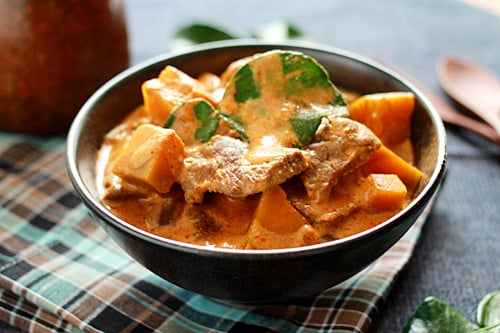 As Halloween will soon be over in a few days, I am sure many of will have leftover pumpkins. Try this beef curry with pumpkin recipe, or pumpkin rice noodles. I bet you will love the two recipes.