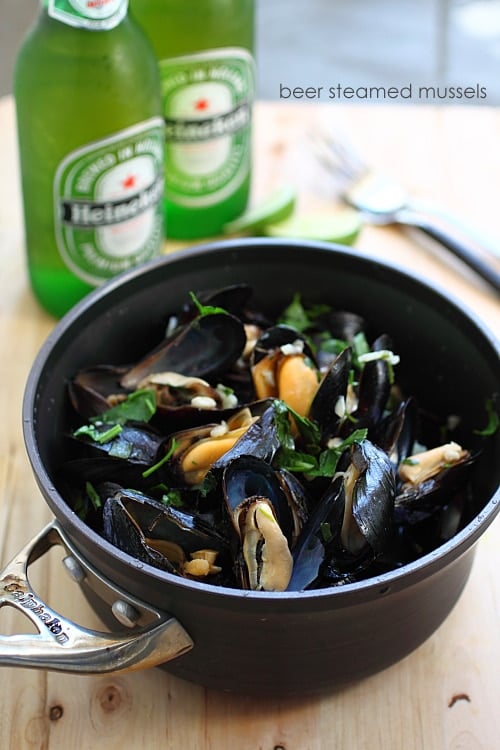 Summer is almost here. In fact, in Southern California, I think summer is already here as the sky is blue and the sun has been coming out to play.
I absolutely love summer. Summer time is my favorite time of year as the warmth of the sun embraces my body as I say goodbye to pasty skin, frumpy winter clothing, and greet a big hello to sandals and sun dresses! Summer also means party time: barbeque by the pool, picnics by the sea, road trips up and down the California coast, and eating (and drinking) with friends. Summer is pure bliss and happiness!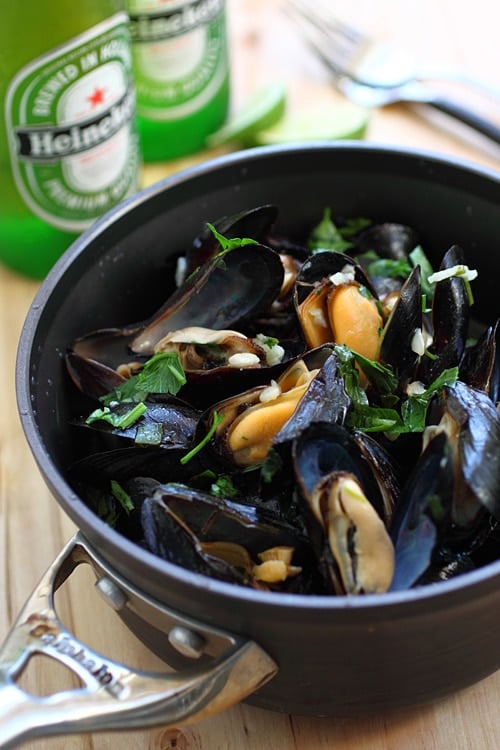 This year, I plan to share a series of fun, delicious, yet simple summer recipes with you. I have a brand new KitchenAid grill sitting in my patio so I can foresee a lot of casual al fresco dining this summer. To kick start the series (I know it's not officially summer yet, but I just can't wait), I made this utterly delightful beer steamed mussels that transports me back to south of France.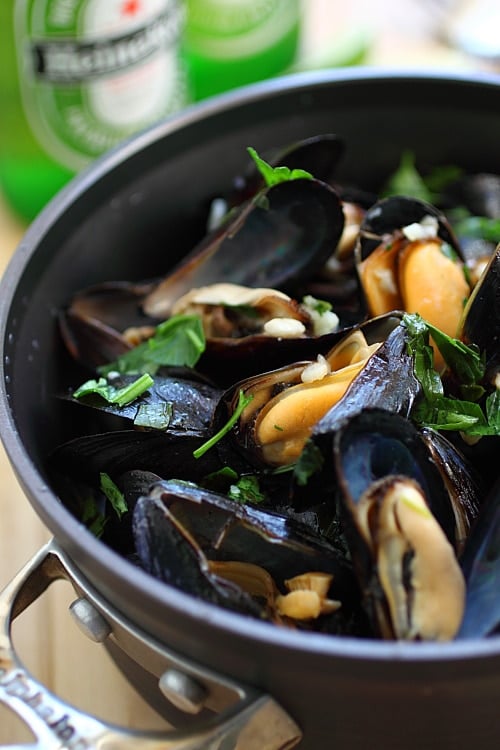 This dish is very similar to Moules Marinière, which is made with white wine but I find beer to be a great (and much convenient) substitute. The slight bitterness of the beer is offset by the briny sweet taste of fresh mussels and the end result is a mussel pot that you can serve throughout summer.
Enjoy!