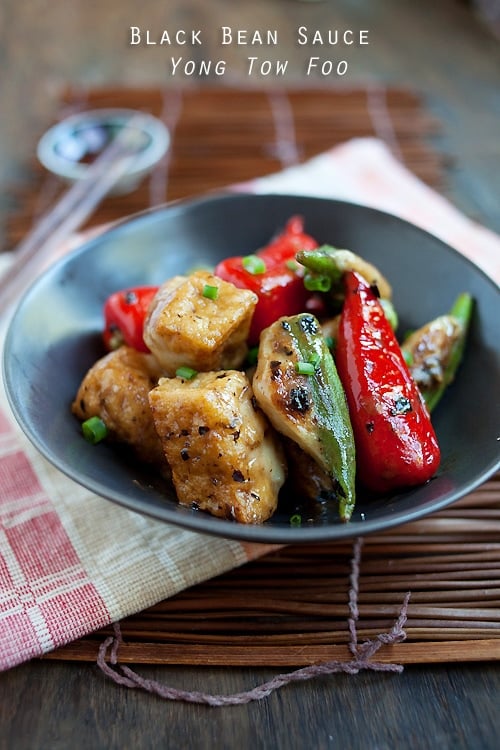 Black Bean Sauce Yong Tow Foo Recipe
Serves 2 | Prep Time: 20 Minutes | Cook Time: 10 Minutes
Ingredients:
Fish Paste (defrost)
3 heavy dashes Sesame oil
3 heavy dashes white pepper
5 okras, top stem cut off
5 red chilies
5 tofu puffs
2 tablespoons oil
2 garlic, finely minced
1 scant tablespoon fermented black beans, rinsed and coarsely chopped
1 scallion, cut into rings
Sauce Mixture:
6 tablespoons water
1/2 teaspoon cornstarch
1 teaspoon sugar
Salt, to taste
A dash white pepper
A dash sesame oil
Method:
Add the sesame oil and white pepper into the fish paste, stir to combine well.
Clean and rinse the okras and red chilies. Cut a slit in the middle of the okra to allow an opening to stuff fish paste inside. For the red chilies, cut a slit down the middle of the red chilies, deseeded. Cut the tofu puffs in the middle (but not completely broken). Combine and stir all the ingredients in the Sauce Mixture, set aside.
Using a butter knife, stuff the fish paste inside the okras, red chilies, and tofu puffs.
Heat up a skillet and add 1 tablespoon of oil. One heated, arrange all the yong tow food in one layer and lightly pan-fry the yong tow foo on both sides so the surface is slightly browned. Transfer the pan-fried yong tow foo onto a plate.
Add the remaining 1 tablespoon of oil into the skillet. Add the garlic and stir-fry until aromatic, then follow by the fermented black beans. Stir until you smell the aroma of the black beans, then transfer the yong tow foo into the skillet. Add the Sauce Mixture and stir to combine well. As soon as the sauce thickens and the yong tow foo is nicely coated with the sauce, add the scallion, dish out and serve immediately.
Most-Pinned Recipes
Ginger Garlic Baked Chicken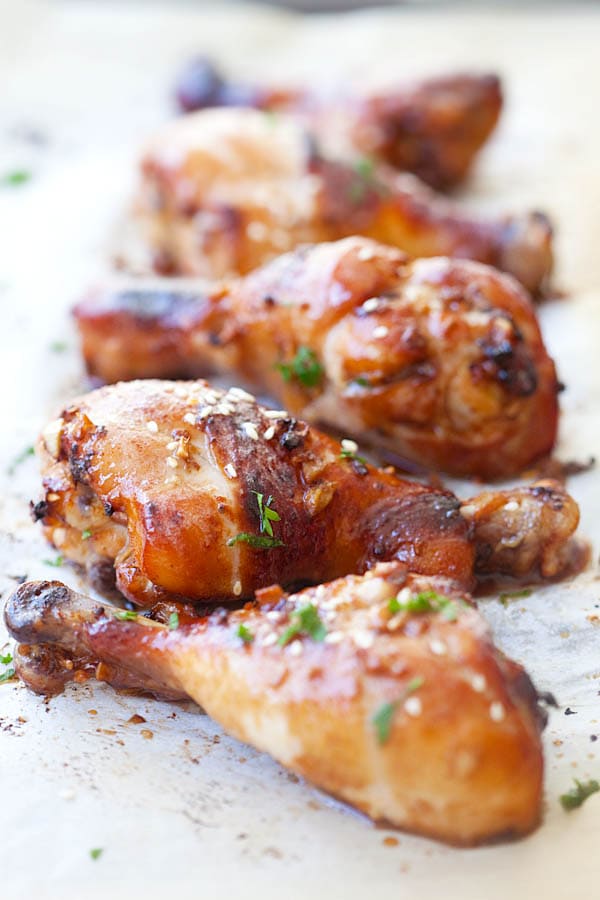 Crab Rangoon (Cream Cheese Wontons)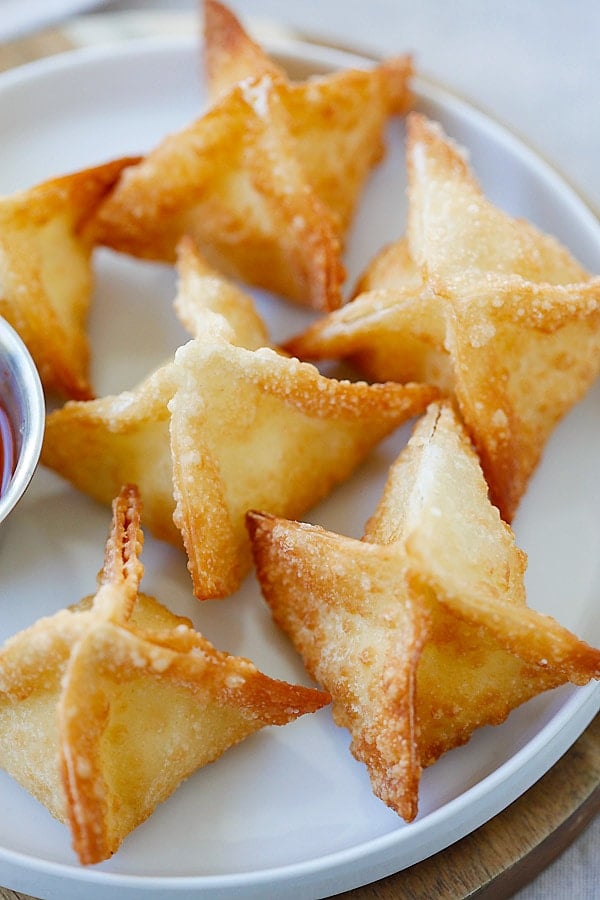 Chicken Wontons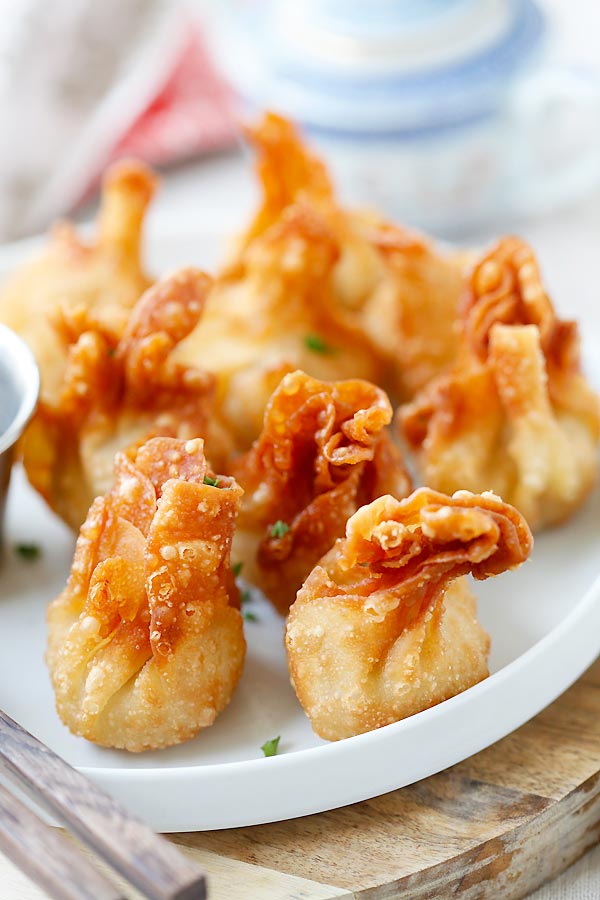 Onion Scallion Beef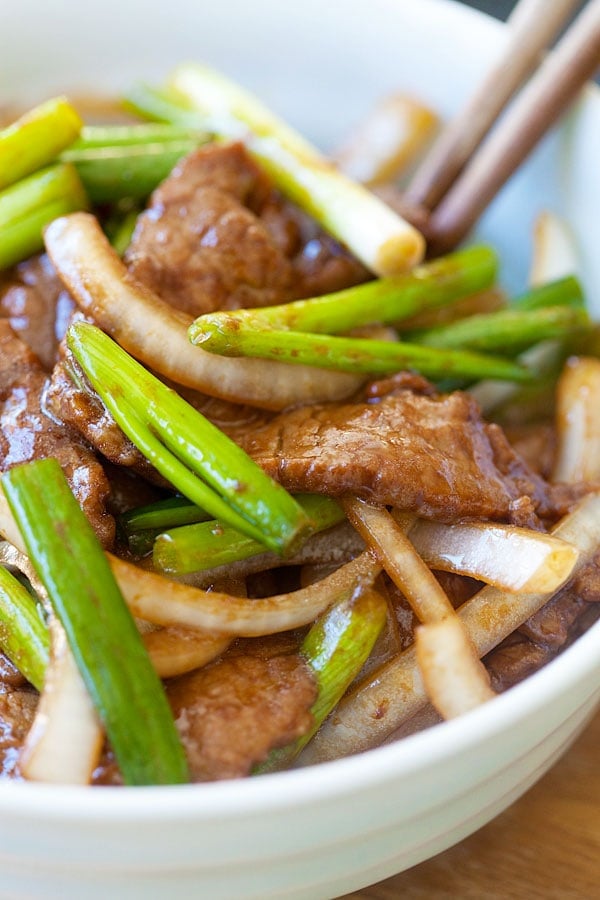 Thai Chicken Sate with Peanut Sauce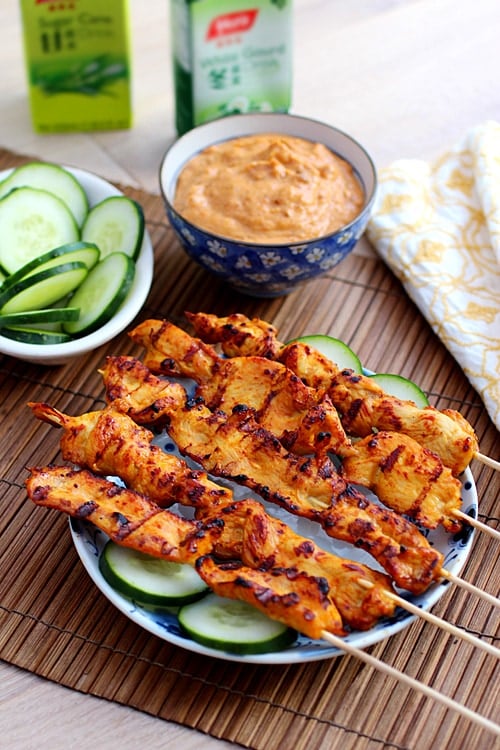 Thai Peanut Sauce