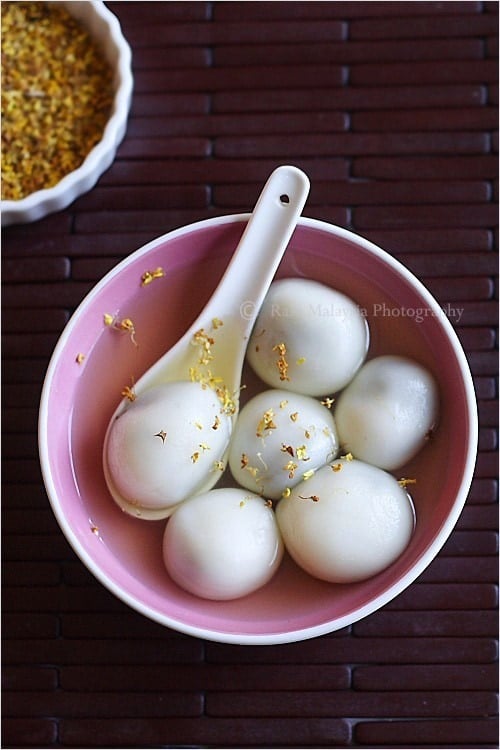 I don't have much of a sweet tooth, except for a few desserts. One of the Chinese desserts I absolutely love is tang yuan (汤圆) or sweet dumplings filled with black sesame paste or ground peanuts. I am especially partial to black sesame dumplings or 芝蔴汤圆. They are absolutely decadent, with intensely flavorful, sinful rich, and aromatic black sesame filling oozing out of the dumplings, as pictured above.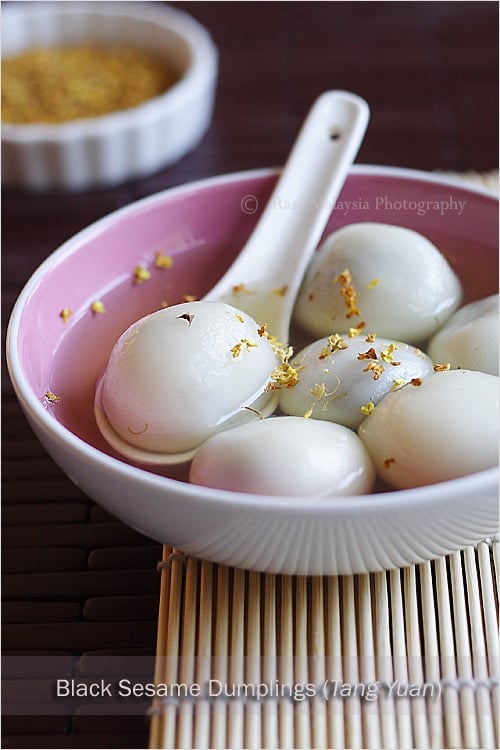 Black sesame dumplings can be served with plain hot water or with ginger syrup (姜茶). Either way works fine for me, but during colder days, nothing feels quite as invigorating as having a bowl of black sesame dumplings steeped in ginger syrup. Ginger has many health benefits and warms up a cold body like no other…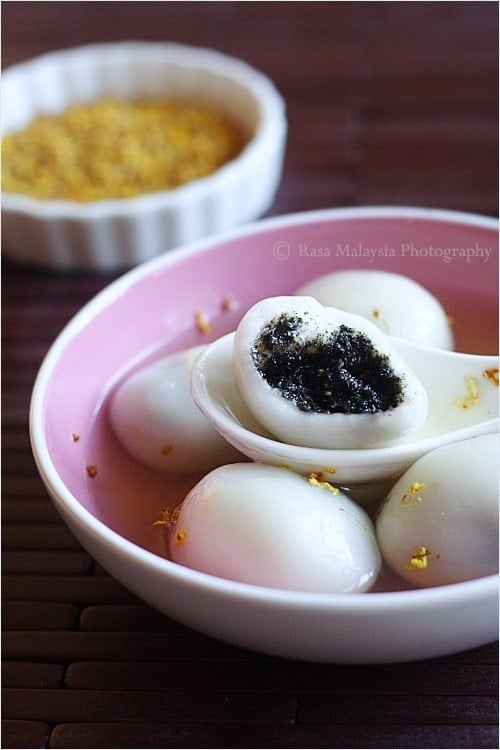 I used both screwpine "pandan" leaves and dried sweet osmanthus (桂花) for my black sesame dumplings. They impart very subtle and delicate fragrances into the ginger syrup and smell wonderful!
Here is my black sesame dumplings recipe. I will warn you that it takes some patience to make them, but the end results will be well-worth the efforts.