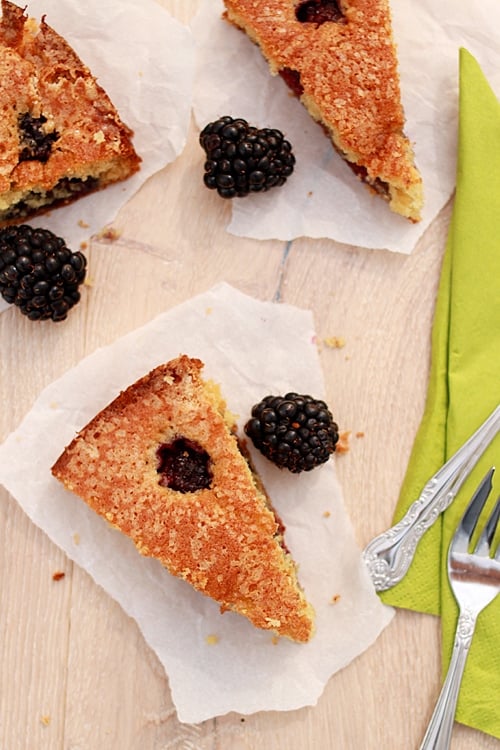 I have been baking up a storm lately and today it continues with this buttermilk cake with blackberries. Fall is such a great season to bake, as the days get colder, the heat of the oven warms up the room while the aroma fills the crisp air. And nothing beats a slice of freshly-baked cake, with a cup of tea or coffee while I read through my magazines. I also love raisin butter cake, pound cake, marble cake, and of course, everyone's favorite madeleine.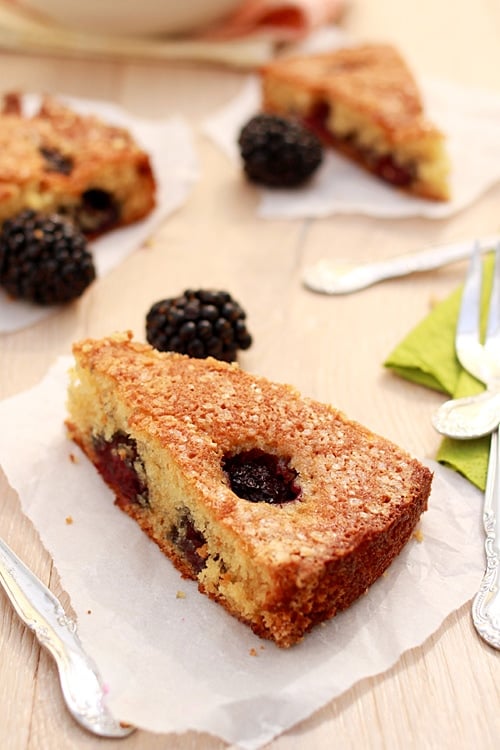 Buttermilk is a very new ingredient to me. I have never used it in my kitchen, well, until this recipe. Buttermilk is the leftover liquid after the butter is churned. However, the buttermilk we get at grocery stores is cultured buttermilk, which is made by adding a bacteria culture to low-fat milk or skim (no fat) milk. In baking, buttermilk is highly prized because it makes baked goods such as cakes moist with a creamy texture, plus it's also low fat. In the United States, especially in the southern states, buttermilk is widely used in fried chicken as it makes the chicken extra moist and juicy.
Anyway, I was very happy with my first experiment with buttermilk. This blackberry buttermilk cake turned out moist and delicious and we finished the cake in one day. It was also very easy to make. More importantly, this is another recipe that Baby G can enjoy. The blackberries pack a lot of nutrition and vitamin C that he needs.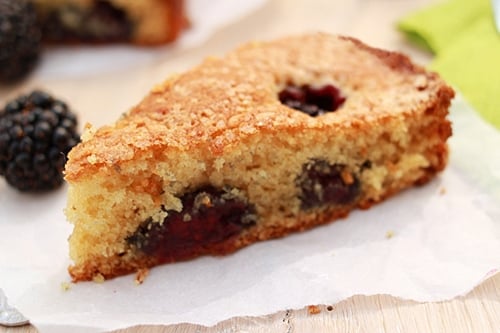 For cakes made with buttermilk, it's best to serve it on the same day. You might keep it overnight. If the cake is left out at room temperature, it might turn moldy beyond the second day. So, do not keep this cake over two days. Anyway, if you try this buttermilk cake with blackberries, I am pretty sure it won't last very long because of its wonderful taste!