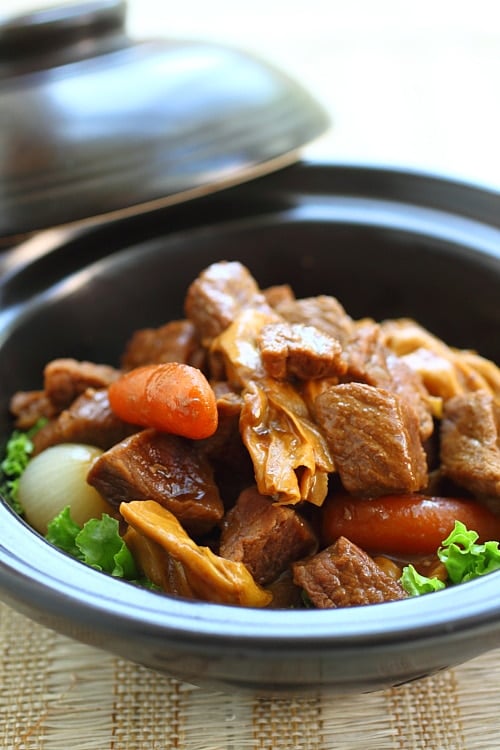 Asian Beef Stew
Asian Beef Stew – Chinese stew with beef and vegetables. This slow-cooked beef stew recipe is comforting, delicious and so easy to make!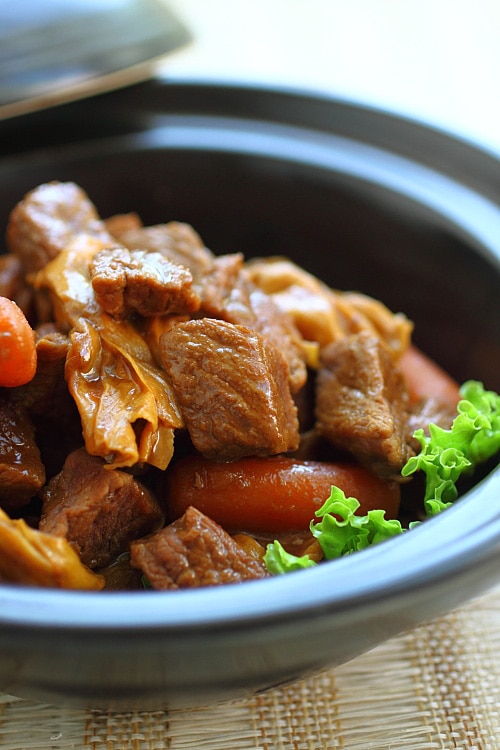 This Asian beef stew is inspired by the lamb stew that I had a couple of years ago in Hong Kong. Whenever it's winter time or the weather is cold, lamb stew is a popular dish for the denizens in Hong Kong as lamb is a "heaty" meat and the clay pot stew complement it to give warmth to the body. As I am not a big fan of lamb, I made the stew with beef and the result is equally delectable.
Believe or not, it's already September and in no time, weather is going to cool down so this Asian beef stew recipe will come in handy if you wish to try it out.  The recipe is in metric measurement, to convert, please use the conversion tool.