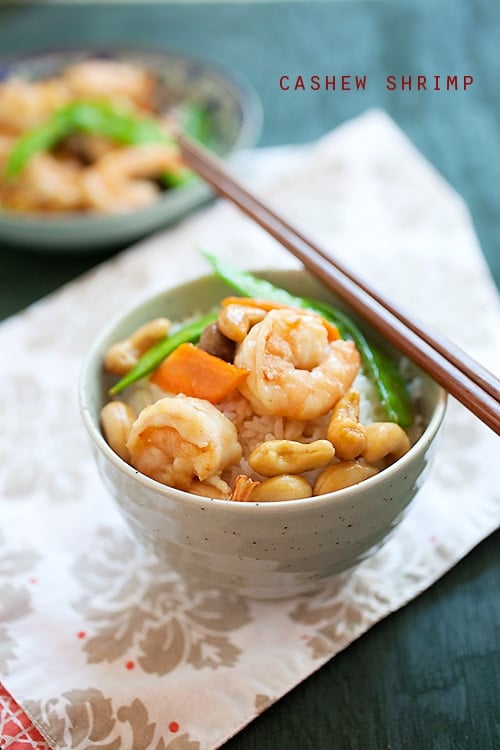 Cashew Shrimp Recipe
Serves 2 | Prep Time: 20 Minutes | Cook Time: 5 Minutes
Ingredients:
2 tablespoons oil
8 oz shelled and deveined shrimp
One 1-inch piece ginger, peeled and sliced into thin pieces
2 oz snow peas (a handful)
1/4 small carrot, peeled and sliced into diamond shape
1/4 cup canned straw mushrooms, sliced into halves
1/2 cup roasted cashew nuts, rinsed
Marinade:
1 teaspoon egg white
1/2 teaspoon cornstarch
Sauce:
1 tablespoon oyster sauce
5 tablespoons water
1/2 teaspoon Shaoxing wine (optional)
1/2 teaspoon sesame oil
1/4 teaspoon sugar
3 dashes white pepper
1 scant teaspoon cornstarch
Pinch of salt
Method:
Marinate the shrimp with the Marinade, for 15 minutes. Combine all the ingredients in the Sauce in a small bowl, stir to blend well.
Heat up a wok when 1 tablespoon of oil. When the oil is heated, add the marinated shrimp into the wok and do a few quick stirs, until the shrimp is half cooked or the surface of the shrimp turns opaque or white. Dish out and set aside.
Clean the wok and add 1 tablespoon of oil. When the oil is heated, add the sliced ginger and stir-fry until you start smelling the gingery aroma. Add the snow peas, carrot, mushroom, and cashew nuts into the wok, stir and then add the shrimp back into the wok, follow by the sauce. Continue to stir-fry continuously until the shrimp is cooked through. If the sauce becomes too thick, add a little water. Dish out and serve with steamed rice.
Most-Pinned Recipes
Ginger Garlic Baked Chicken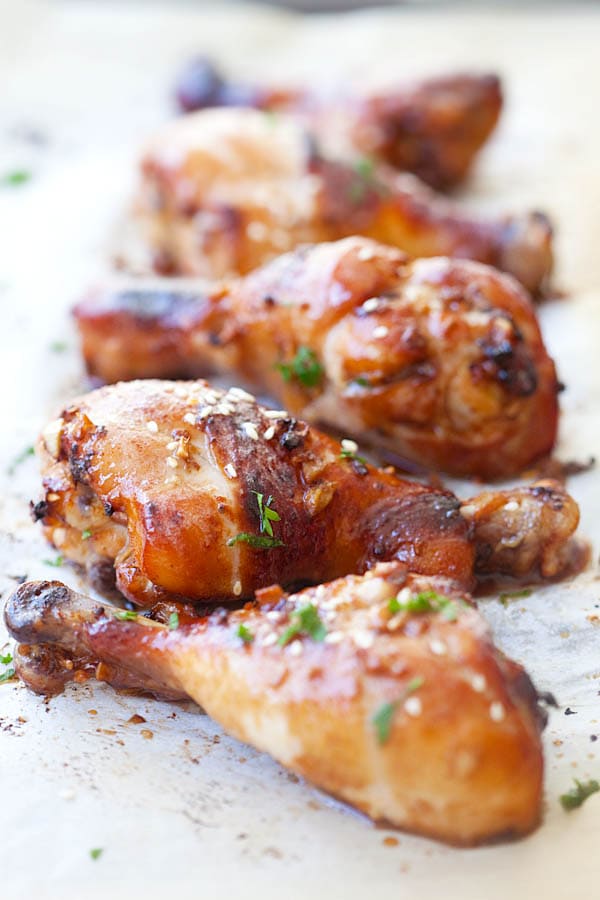 Crab Rangoon (Cream Cheese Wontons)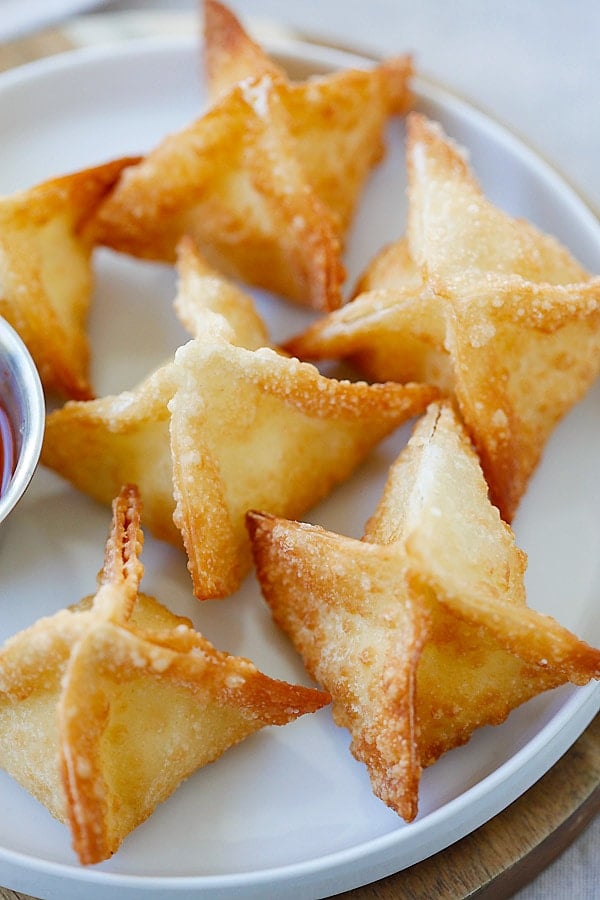 Chicken Wontons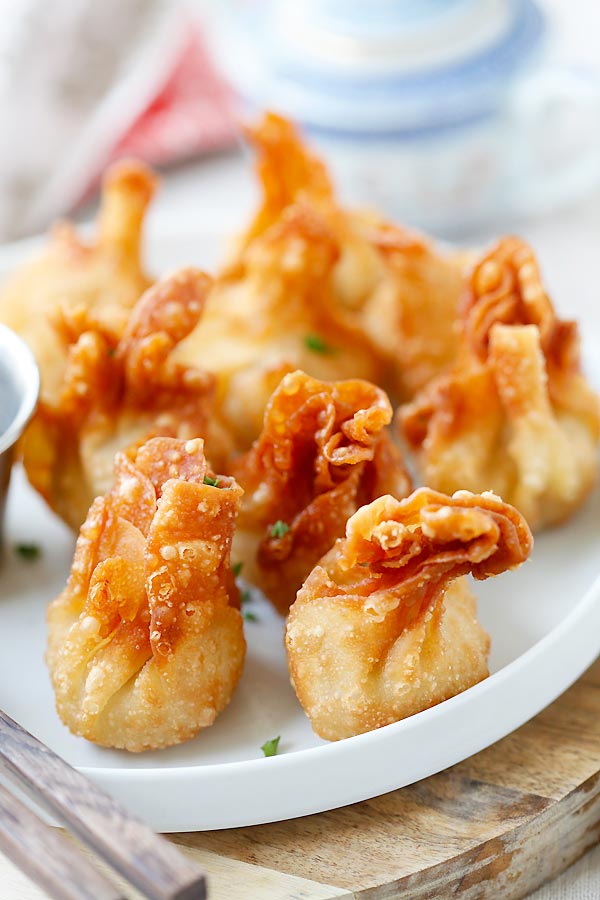 Onion Scallion Beef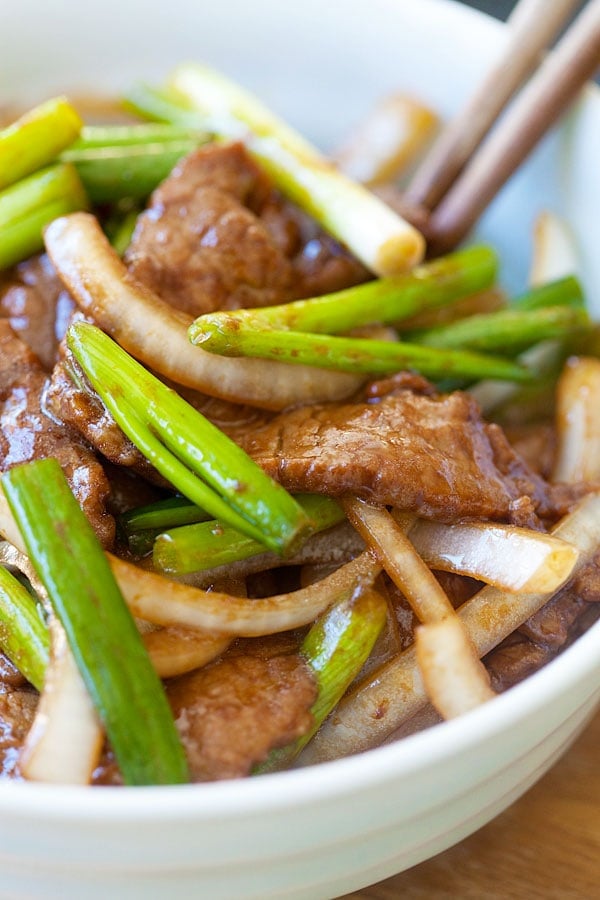 Thai Chicken Sate with Peanut Sauce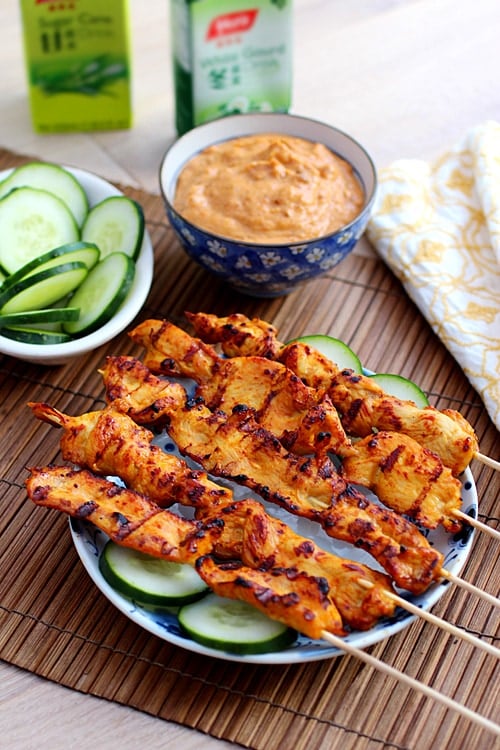 Thai Peanut Sauce