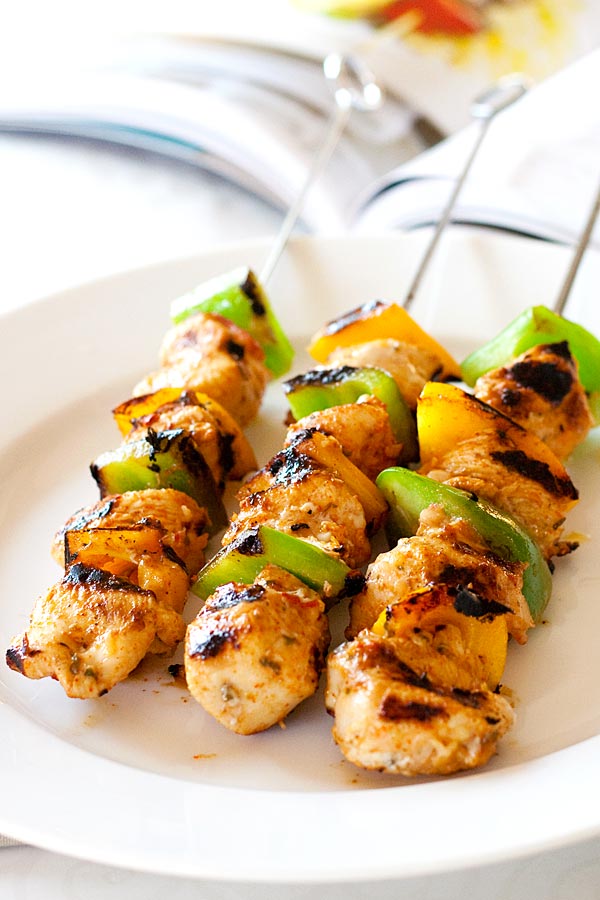 I am not sure about you, but I absolutely love chicken kebab (kabab).  (Previously, I was hooked on chicken kabab koobideh.) Whoever invented the idea of marinated meat threaded onto skewers and then grill over fire was a culinary genius–one of the most brilliant and delicious food ideas ever invented. I can't imagine a world where I can't savor grilled skewered of meat that is bursting with flavors; I simply adore grilled meat, especially kebab.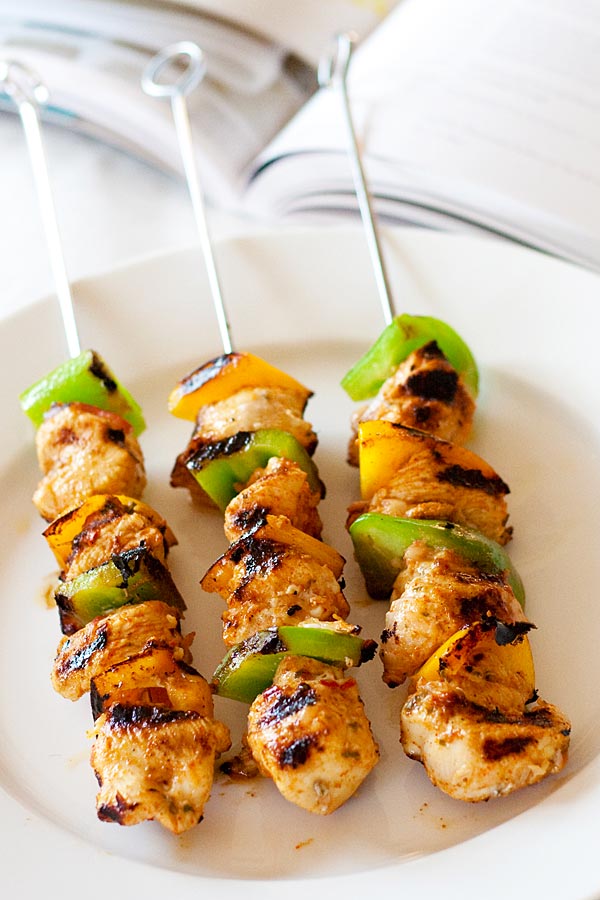 Kebab is traditionally made with lamb, but I opted for chicken kebab because I don't eat lamb. Chicken kebab is actually quite easy to make and the marinate process takes just an hour or less if you want. Ground cumin is the secret spice used in my chicken kebab recipe and it imparts an exotic aroma plus unique flavors to the meat. The bell peppers give both color and help refresh your palate after each bite of the chicken kebab.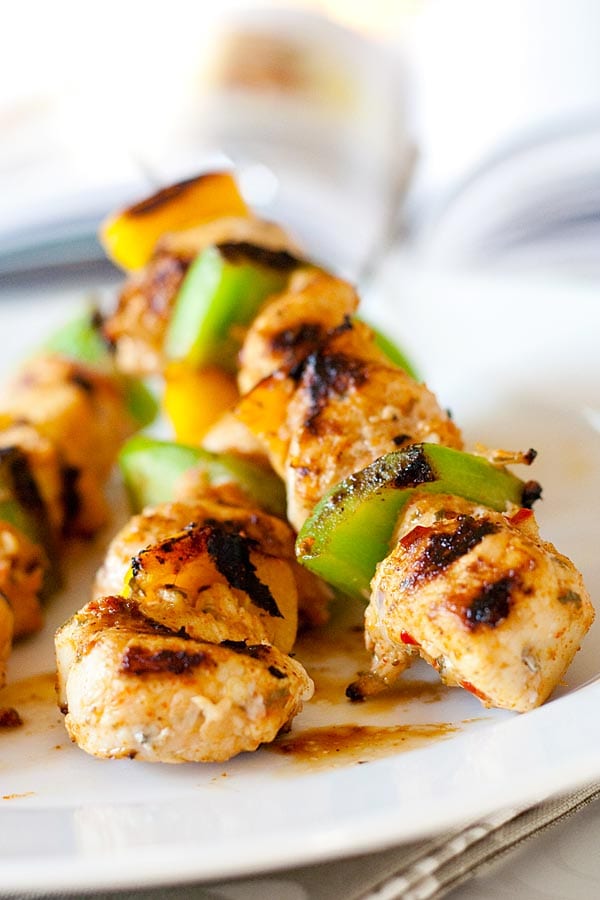 With summer just around the corner, this chicken kebab (kabab) recipe might come in handy when you plan for your BBQ parties this year. Without a doubt, they are exceptionally tasteful.