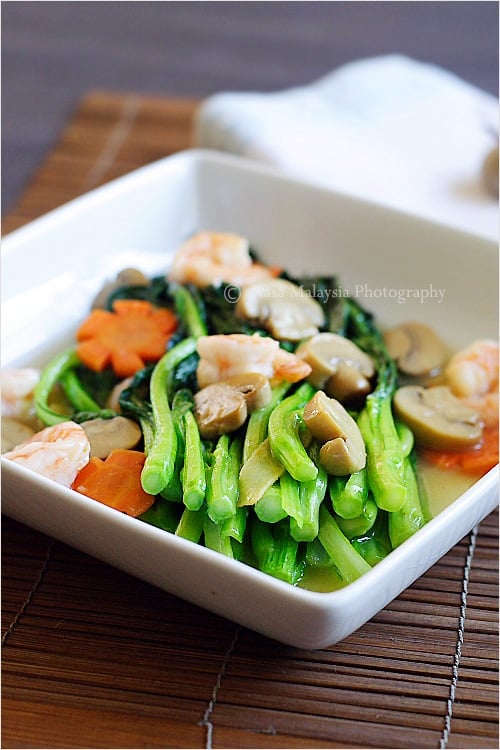 Recipe: Chinese Vegetable (Choy Sum) with White Sauce
Ingredients:
6-8 oz. choy sum or Chinese leafy greens
Some canned button mushrooms, sliced
Some sliced carrots
6 medium-sized shrimp (peeled and deveined)
1 inch ginger (peeled and sliced thinly)
2 tablespoons cooking oil
White Sauce:
1/2 teaspoon salt
1/2 teaspoon fish sauce or to taste
1/2 tablespoon sugar
1/2 tablespoon corn starch
6 tablespoons water
1 teaspoon Shaoxing wine
1/4 teaspoon sesame oil
Method:
Rinse the vegetables with water and drain the water dry. Mix the white sauce ingredients and set aside.
Heat up a wok and add the cooking oil until it's smoking hot. Add ginger, stir-fry until light brown or aromatic. Add mushrooms and shrimp and do a few quick stir until the shrimps become half-cooked. Add vegetables into the wok and stir quickly. Transfer the white sauce mixture into the wok and continue to stir-fry until the sauce thickens. By then, the vegetables should be perfectly cooked, but not overcooked.
Dish out and serve immediately.
Most-Pinned Recipes
Ginger Garlic Baked Chicken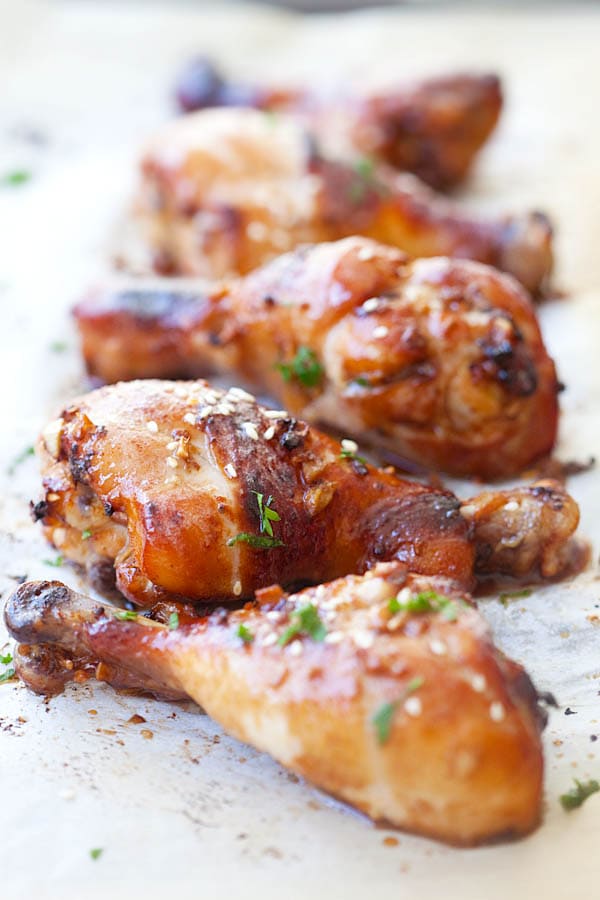 Crab Rangoon (Cream Cheese Wontons)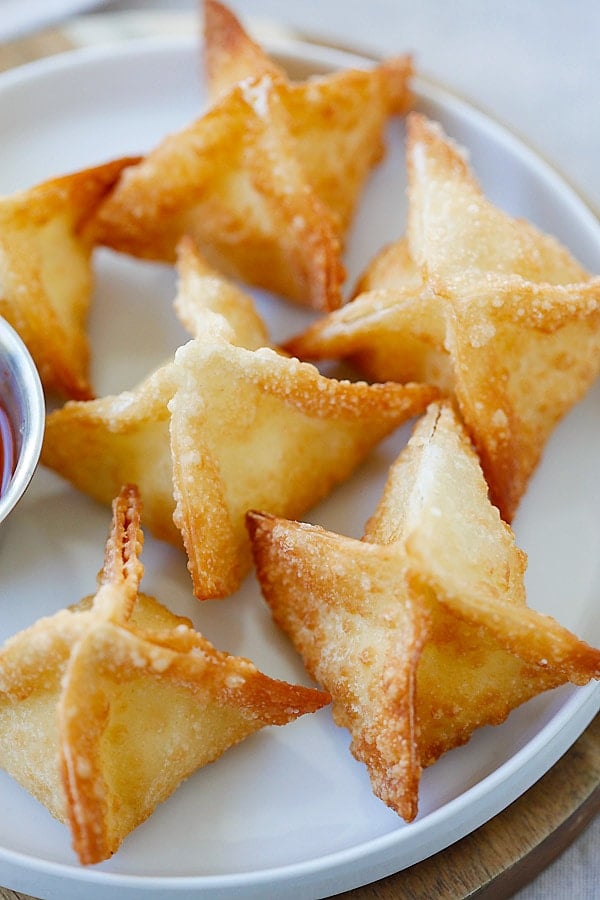 Chicken Wontons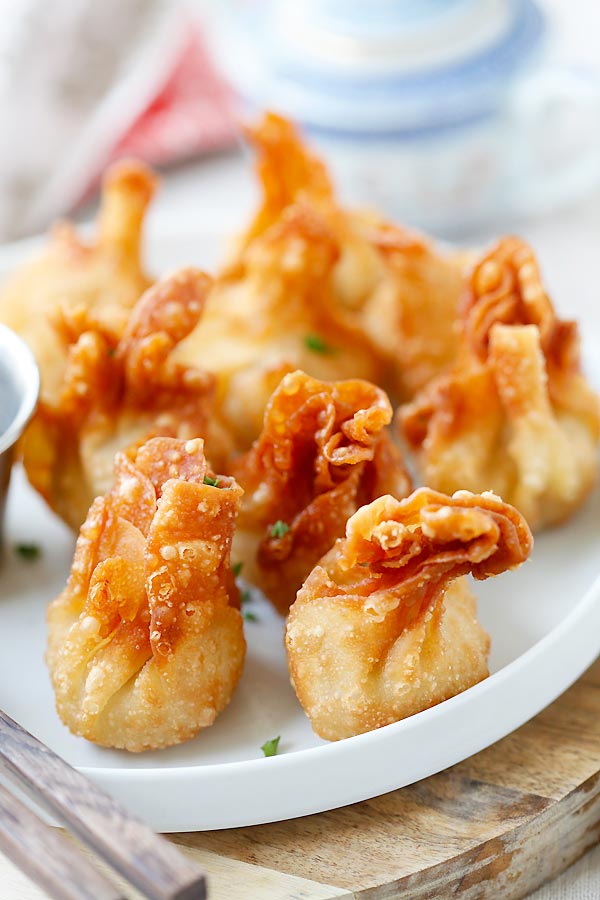 Onion Scallion Beef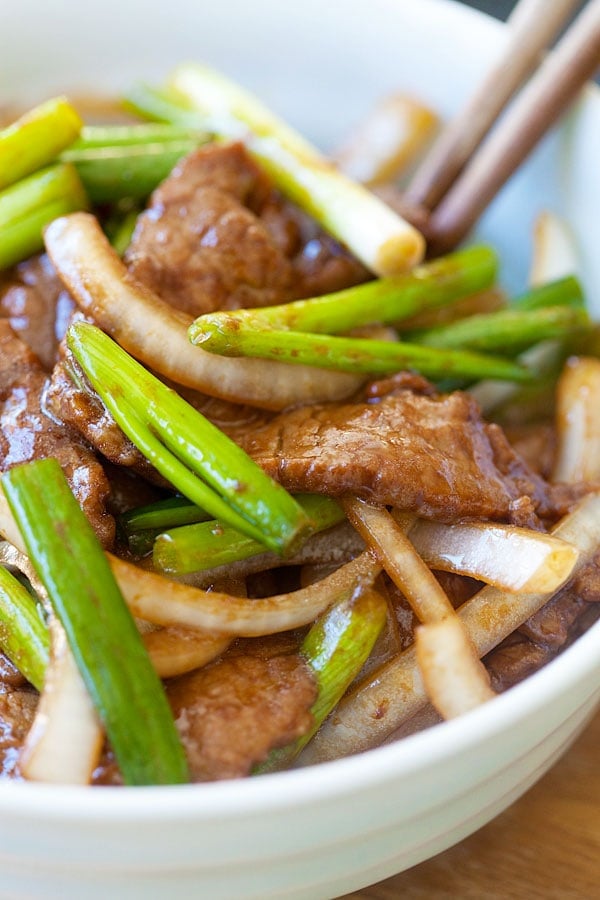 Thai Chicken Sate with Peanut Sauce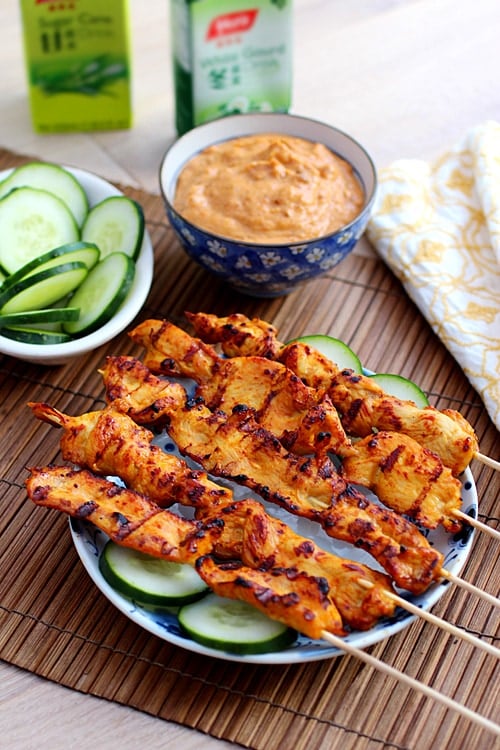 Thai Peanut Sauce