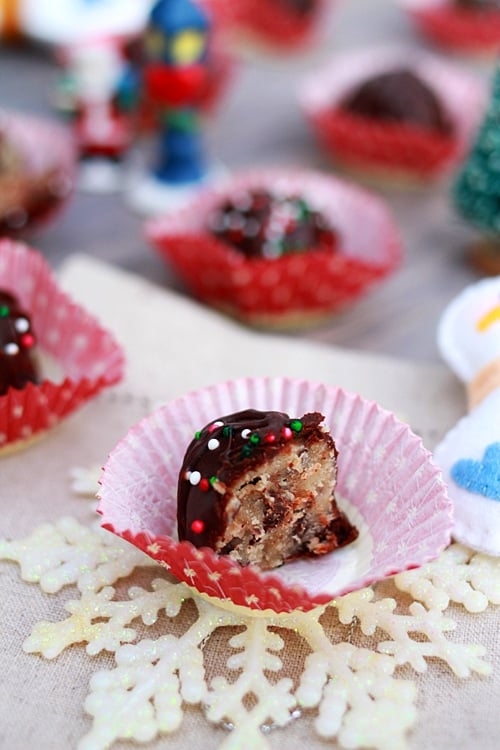 I can't believe that Christmas is merely days away and 2013 is practically waiting eagerly around the corner.
This is the last weekend for holiday shopping, last-minute baking, as well as the final days of hosting holiday parties with friends and co-workers. I am going to share two recipes (ginger soy soba party tray coming soon) that will help you through this very busy weekend. If you haven't yet baked anything or are still working on your cookies, this chocolate chip cookie dough truffles will be your life saver. They are so easy to make: practically no baking involved. You just have to mix all the ingredients together, freeze them and shape them into balls and decorate them. Easy. Breezy.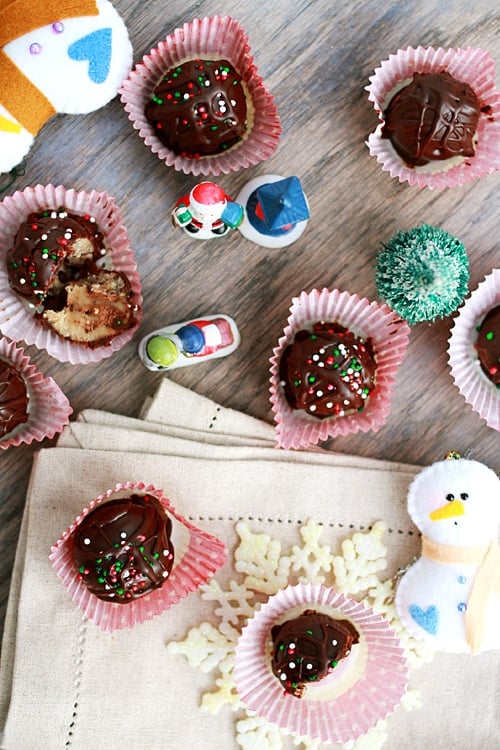 These truffles taste and look oh-so-good that no one would not be able to resist having a few of them in their mouth. Because they are so quick to make, you can then use the time you have this weekend for last minute shopping at the mall, or host your last holiday party before the holidays.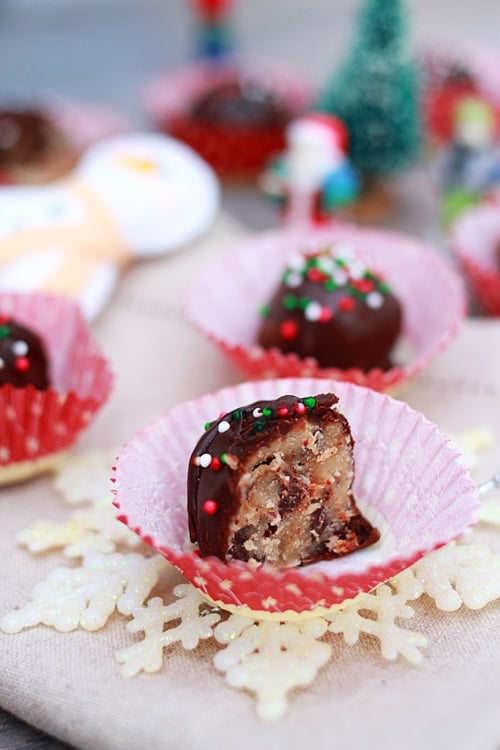 Do try this chocolate chip cookie dough truffles recipe and have a marvelous weekend and enjoy the holidays!