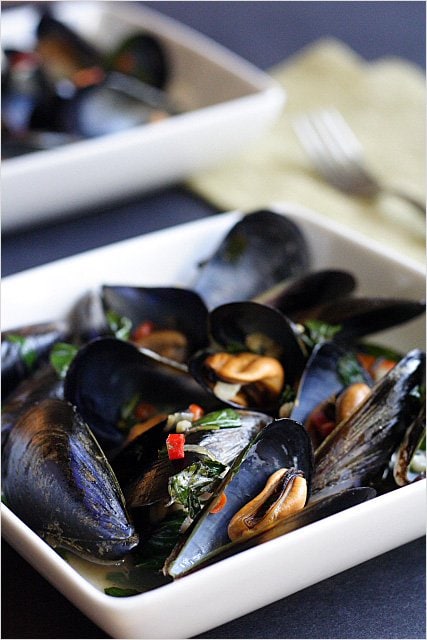 Recipe: Jean Georges's Steamed Mussels with Lemongrass, Thai Basil, Chilies, and Coconut Juice
Adapted from "Asian Flavors of Jean-Georges"
Ingredients:
1 lb mussels (washed and bearded)
6 stems of Thai basil leaves (use only the leaves)
1 clove garlic (minced)
1 clove shallot (minced)
3 bird's eye chilies (finely chopped)
1 1/2 tablespoons cooking oil
For the broth:
Juice of 2 small coconuts/3 cups
1/2 inch galangal/ginger (lightly pounded)
1 lemongrass stalk (trimmed, smashed, and chopped)
3 bird's eye chilies (smashed)
1/2 teaspoon grated fresh lemon zest
1 tablespoon lemon juice
Salt to taste
Method:
Bring the coconut juice, galangal/ginger, lemongrass, and smashed bird's eyes chilies to boil over high heat. Add the lemon zest and simmer for 10 minutes. Add the lemon juice and salt to taste. Remove from the stove, strain the broth and set aside. Discard the aromatics.
Heat up the cooking oil in a wok or deep saucepan that can later be covered. Add the minced garlic and shallots and cook until lightly browned. Stir-in the chopped bird's eye chilies, then add the mussels and the broth. Add the basil leaves, cover and cook until all mussels are open. Add salt to taste, dish out and serve hot with steamed rice.
Most-Pinned Recipes
Ginger Garlic Baked Chicken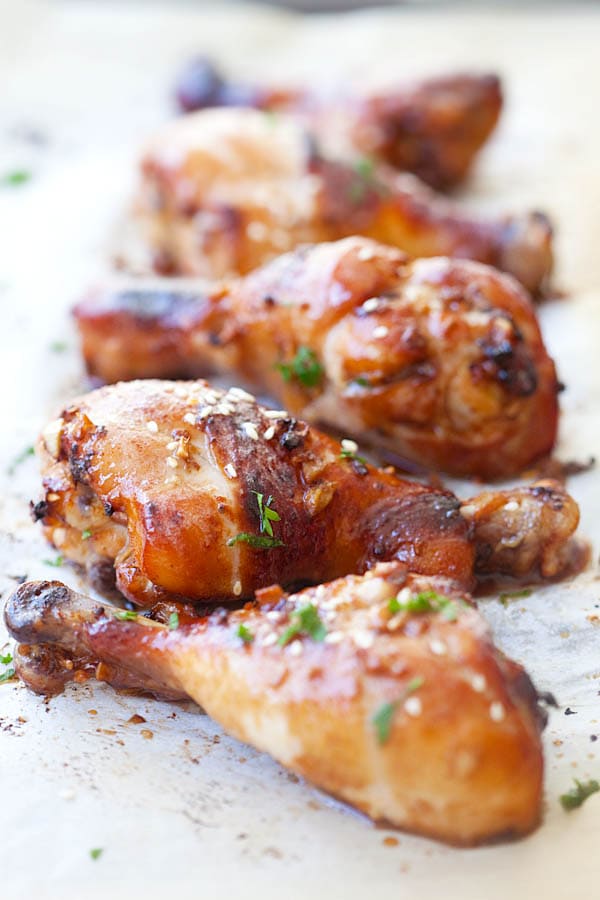 Crab Rangoon (Cream Cheese Wontons)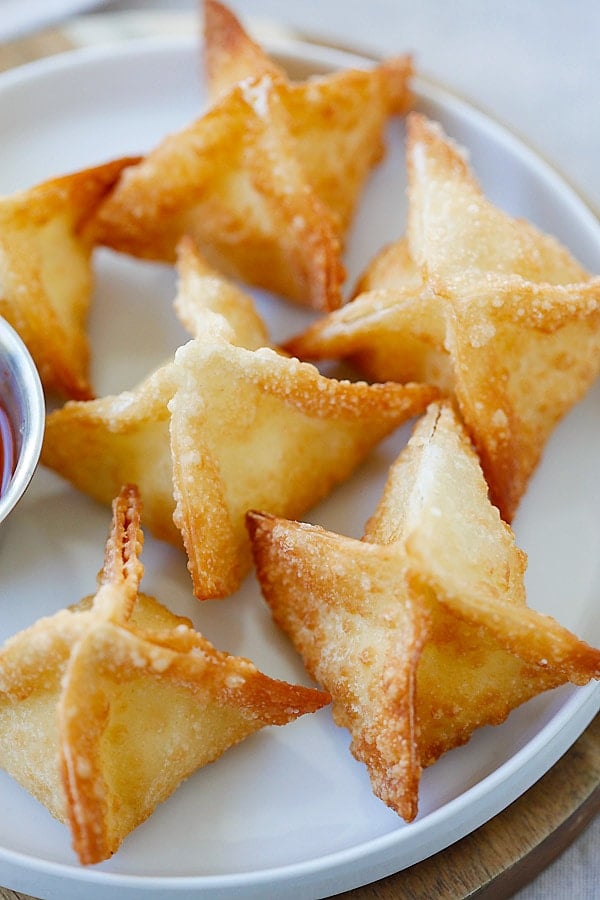 Chicken Wontons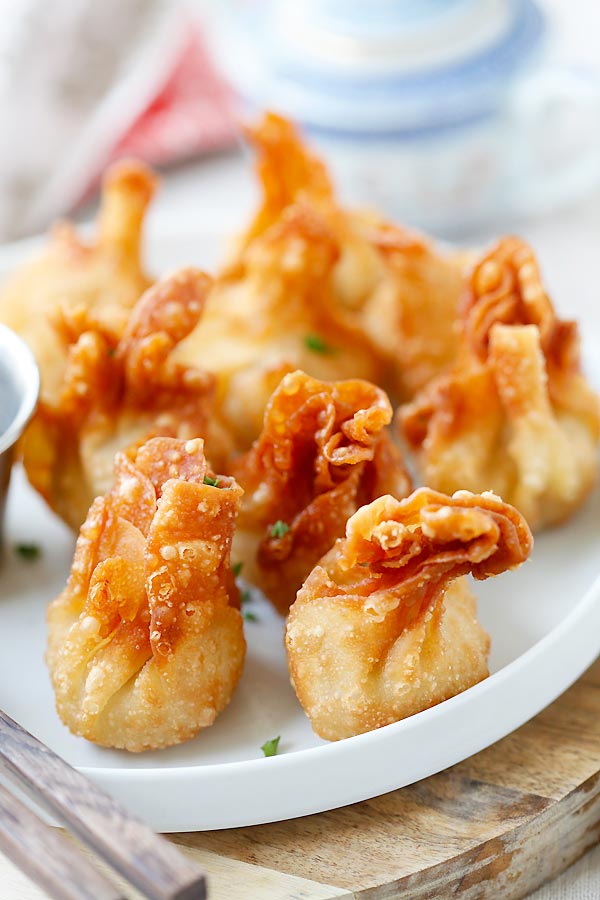 Onion Scallion Beef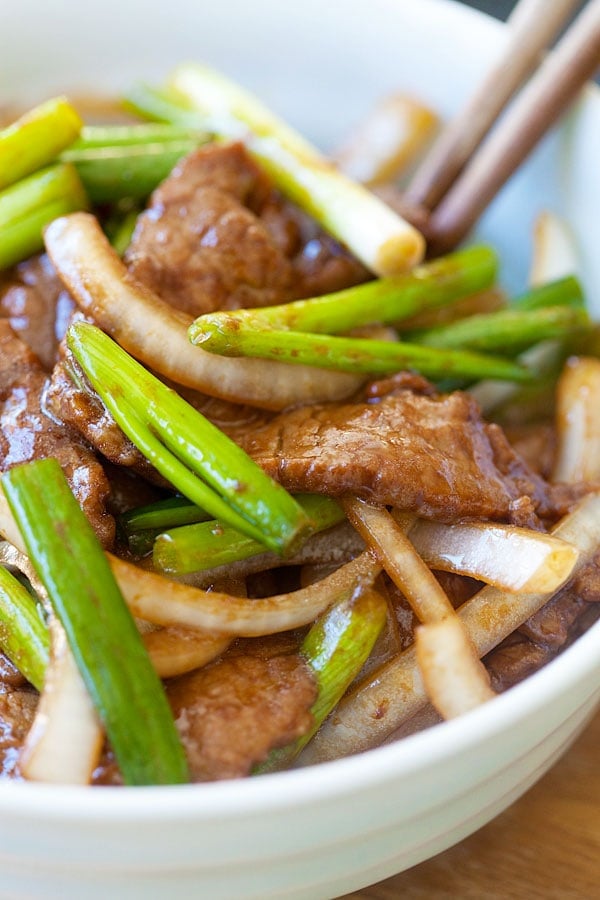 Thai Chicken Sate with Peanut Sauce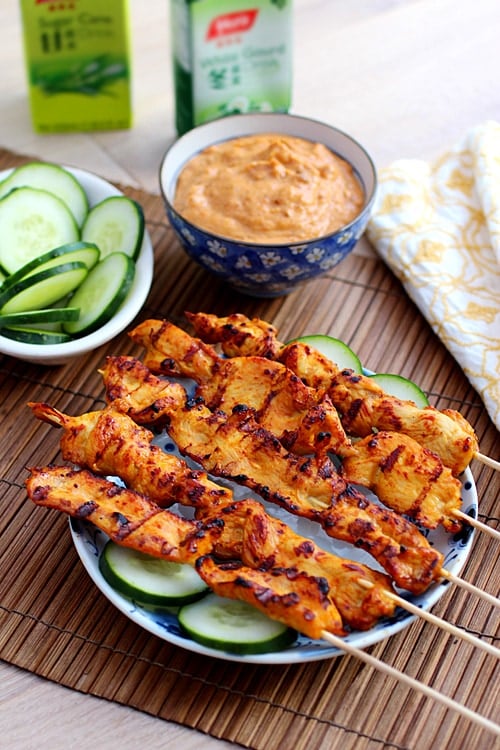 Thai Peanut Sauce