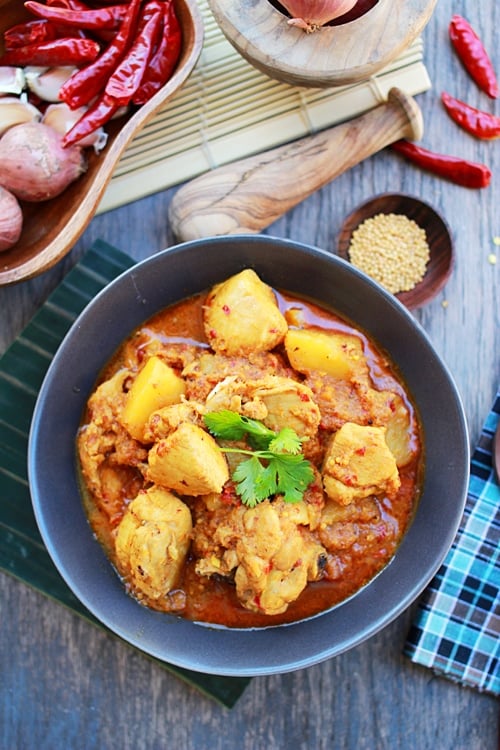 Devil's Curry Recipe
Serves 4 | Prep Time: 30 minutes | Cook Time: 1 hour 15 minutes
Ingredients:
1/4 cup cooking oil
1 tablespoon mustard seeds
3 pounds chicken, cut into pieces
1 pound potatoes, peeled and cut into pieces
1 cup water
Salt and sugar to taste
2 tablespoons distilled white vinegar
1 tablespoon cilantro, for garnishing (optional)
Spice Paste:
20-30 dried chilies, deseeded and soaked in water for 20-30 minutes
8 shallots, coarsely chopped
5 cloves garlic, coarsely chopped
3 stalks lemongrass (white part only), thinly sliced
1 tablespoon minced ginger
1 tablespoon minced galangal
1/4 teaspoon ground tumeric
1/4 cup cooking oil
1-2 tablespoons water
Method:
In a blender, transfer all the ingredients for the spice paste and puree until smooth. Set aside.
In a Dutch oven or a heavy pot, heat up the oil. When the oil is hot, add the mustard seeds and cook until you can slightly hear the popping sound from the mustard seeds.
Add the spice paste into the oil and fry until aromatic, about 10-15 minutes. Then add the chicken and coat with the spice paste. Let it cook for about 8-10 minutes and then add in the potatoes. Stir to combine.
Pour in the water; the water should barely cover the meat and potatoes. Add the salt and sugar to taste. Stir well and bring it to a boil. Turn the heat to simmer, cover with a lid and stew for about 20-30 minutes until the potatoes are soft.
Adjust the seasoning with salt and sugar. Add white vinegar. Stir to mix. Dish out to a bowl and garnish with the cilantro. Serve with warm rice.
Cook's Notes:
The amount of dried chilies to use depends on the level of spiciness you prefer.
To make the tamarind juice, mix 3 tablespoons tamarind pulp with a little over 1/3 cup of water. Use your fingers, squeeze the pulp a few times to get the juice out. Discard the tamarind pulp and seeds.
Most-Pinned Recipes
Ginger Garlic Baked Chicken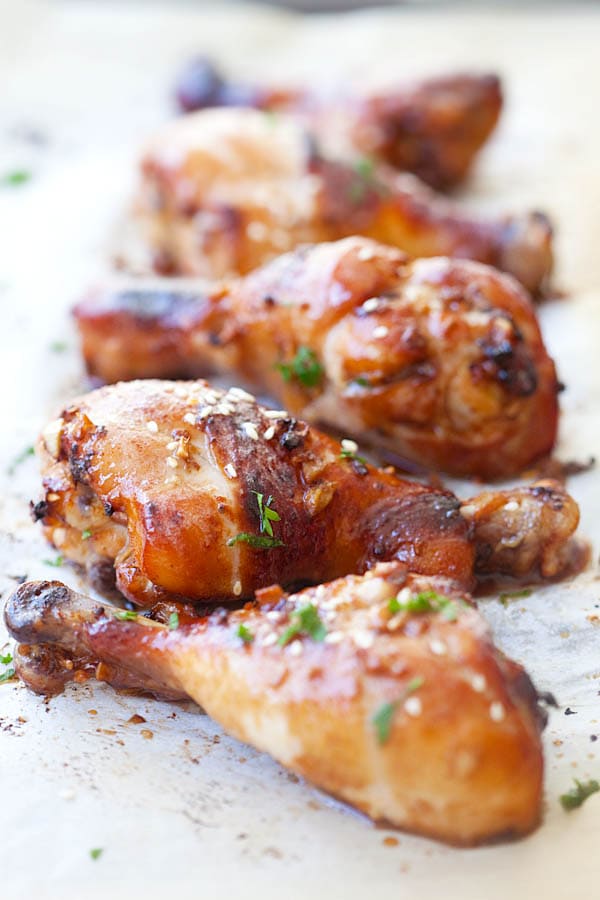 Crab Rangoon (Cream Cheese Wontons)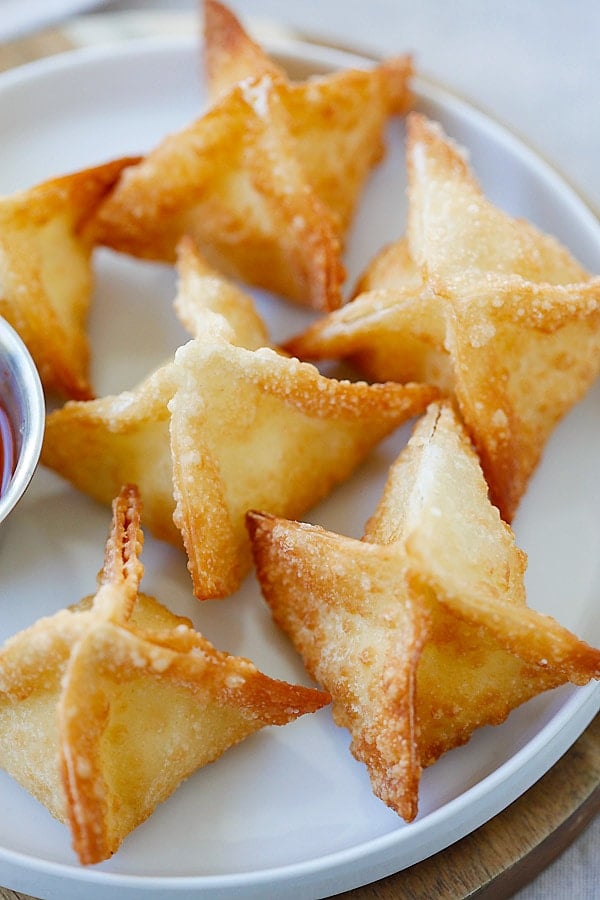 Chicken Wontons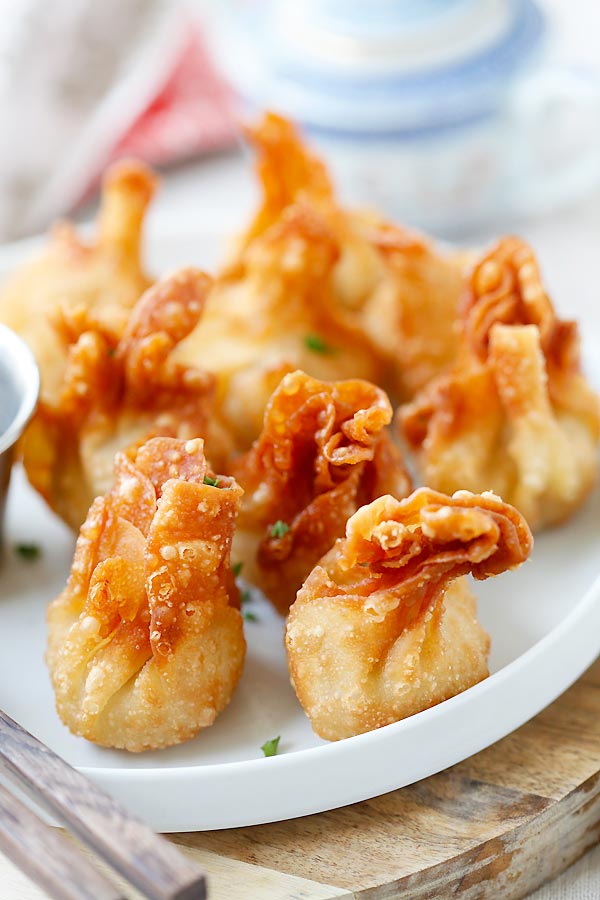 Onion Scallion Beef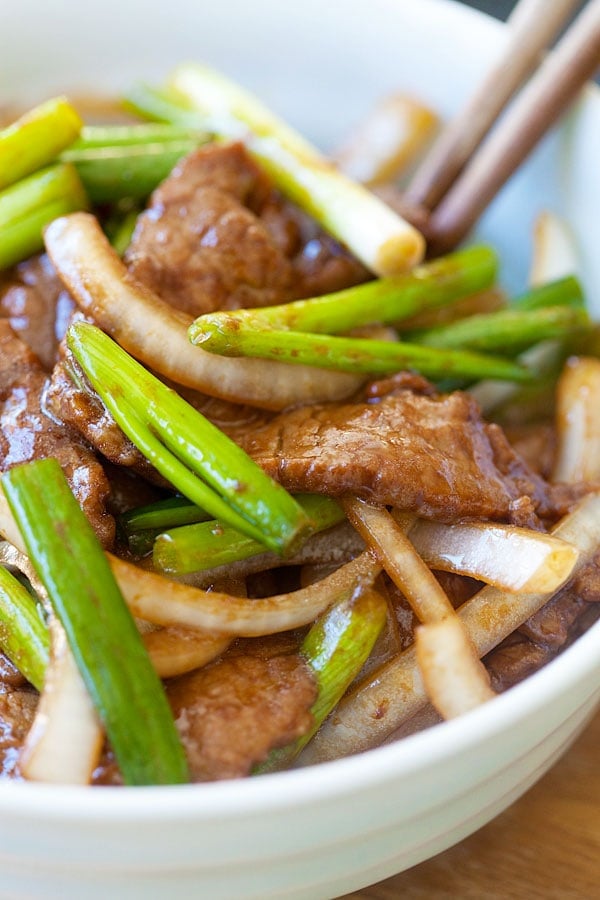 Thai Chicken Sate with Peanut Sauce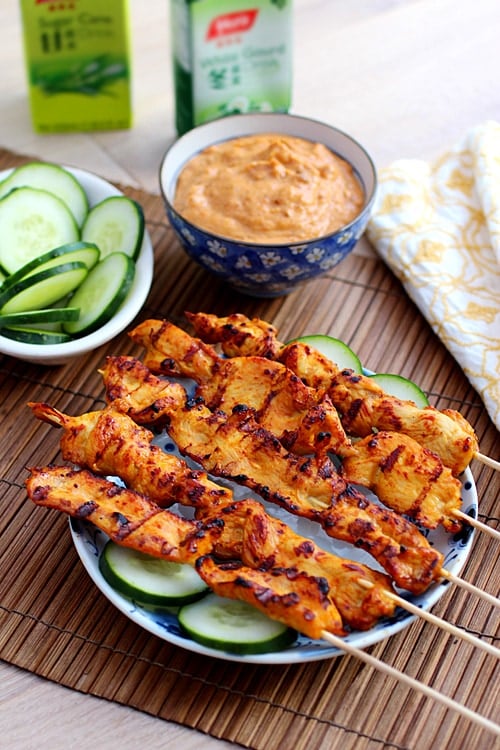 Thai Peanut Sauce