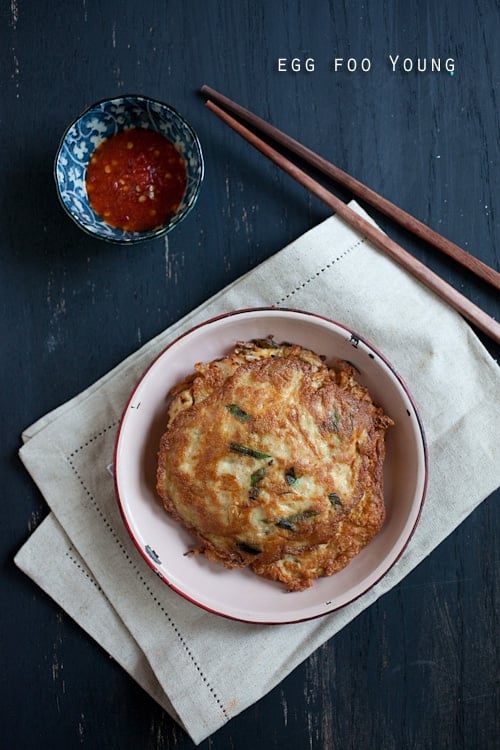 Egg Foo Young Recipe
Makes 3 omelet | Prep Time: 10 Minutes | Cook Time: 10 Minutes
Ingredients:
3 large eggs, at room temperature
2 oz bean sprouts
2 oz ground pork
4 medium-sized shrimp, peeled and cut into small pieces
1 scallion, cut into small rings
1/2 teaspoon sesame oil
1 teaspoon Shaoxing wine, optional
1 teaspoon oyster sauce
2 teaspoons soy sauce
Pinch of sugar
3 dashes white pepper
3 tablespoons oil
Method:
Crack the eggs into a bowl, beat with a fork. Add the rest of the ingredients into the egg mixture, stir to combine well. Make sure the oyster sauce is fully dissolved in the egg mixture.
Heat up a wok or a pan on high heat. Add the oil. When the oil is fully heated, ladle the egg mixture into the pan. Make sure that you keep the diameter of the omelet to about 4-5 inches wide. Use a pair of chopsticks to transfer the beansprouts and other ingredients to the middle of the omelet. The omelet should be thicker in the center. Let the omelet set, for about 3 minutes before flipping it over. Fry the omelet until both sides are golden brown and nicely puffed up. Repeat the same and use the remaining egg mixture to make a total of 3 omelets. Serve immediately with steamed rice.
Most-Pinned Recipes
Ginger Garlic Baked Chicken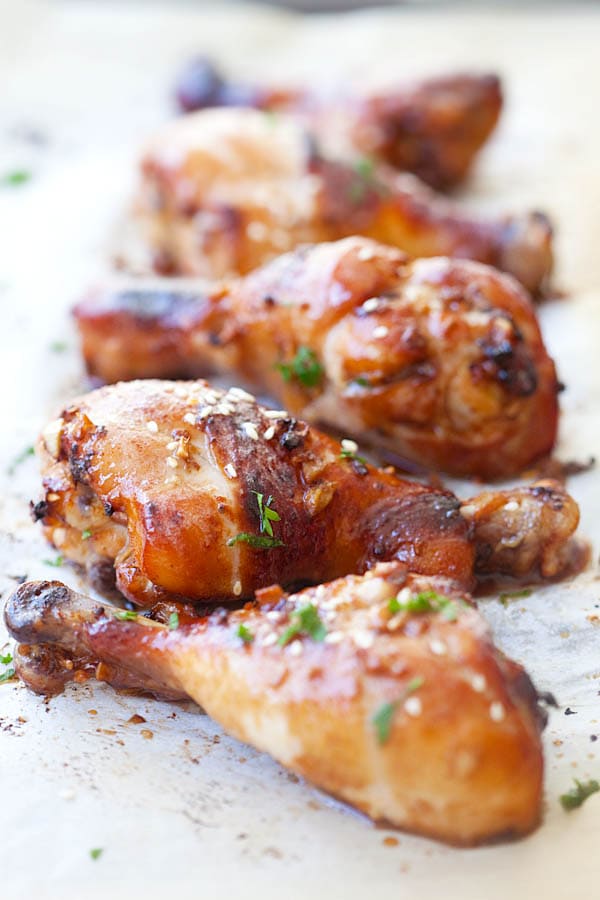 Crab Rangoon (Cream Cheese Wontons)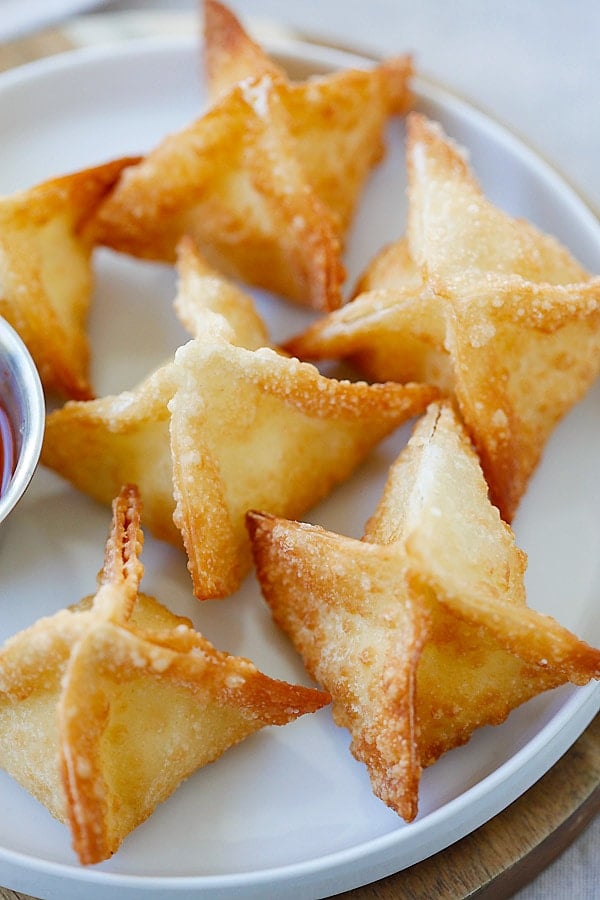 Chicken Wontons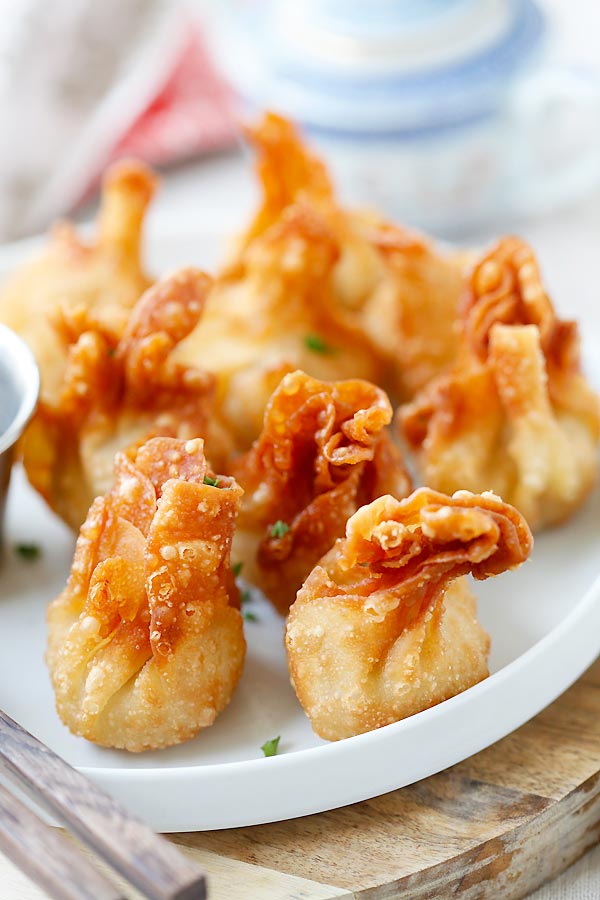 Onion Scallion Beef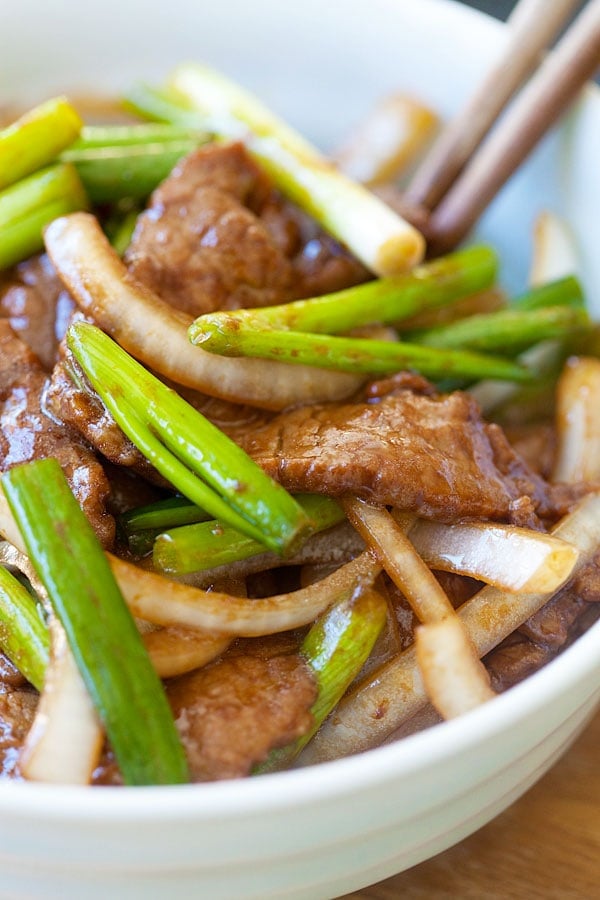 Thai Chicken Sate with Peanut Sauce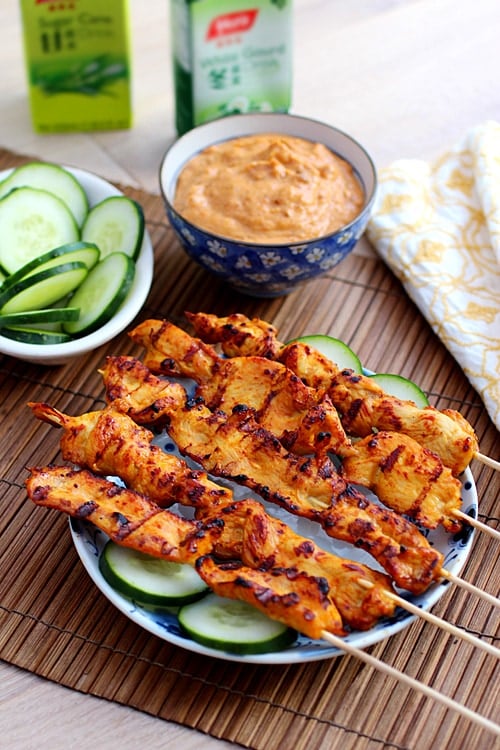 Thai Peanut Sauce