Pan Seared Elk Backstrap recipe
Serves 4
Ingredients:
2 lb of elk backstrap (venison would work here too I guess) cut into 1″ thick medallions
2 glasses of a robust red wine
2 cups of beef stock
6 juniper berries, crushed
5 black peppercorns
1 small shallot, diced
4 sprigs to thyme
1 tablespoon butter
2 tablespoons lard (or olive oil) for roasting
6 turnips, cut into 3″ pieces
6 small parsnips, cut into 3″ pieces
Salt and freshly ground black pepper
Grapeseed or olive oil for cooking the elk.
Method:
Preheat oven to 400F. Put a roasting pan in the oven whilst the oven is warming to preheat that too. When the pan is hot, and the oven up to temperature, take out the pan, and toss in the lard. Put this pan over a burner on your stove to keep it piping hot. When the lard has melted toss in the turnips and parsnips. Gently toss to coat the veg in the fat, and bung it back in the oven. These will take about 45 minutes to roast. About half way through, turn the heat down to about 370F – especially if the veg is looking reasonably brown.
In a small saucepan combine the shallot, juniper berries, peppercorns, thyme and red wine. Get this boiling, and reduce down to 1/4 its original volume. Add the beef stock to this. Let this reduce down to about half its original volume. Strain through a fine mesh sieve, and return to the pan, keep to one side.
About 15 minutes before the veg is ready, start cooking the elk. Take a really heavy frying pan, cast iron is great – and get it hot. Really hot. Season the medallions with some salt and pepper. Add a little splash of oil to the pan, and get that smoking. Put in the elk, using tongs because it could well flame up. Blow out any flames that may arise. Cook for a couple of minutes each side, until you get a nice sear over the meat. Now, either turn the heat down, and cook through to your liking – or put them into the oven to cook further.
Whilst the veg and elk is finishing, get some heat back under the sauce.When it is hot, whisk in the butter, and keep the sauce warm.
Let the elk meat rest for a couple of minutes before serving. Plate with some of the roasted veg, and the sauce on the side.
Note from Rasa Malaysia:
If you wonder what elk is, here is the picture of elk (photo from freestockphotos.com).
Most-Pinned Recipes
Chili Lime Chicken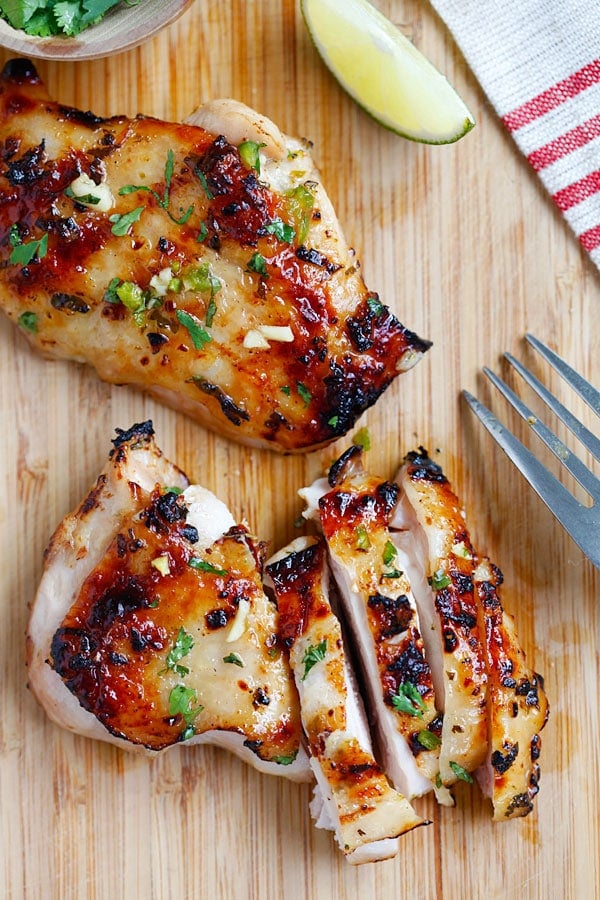 Parmesan Baked Chicken Nuggets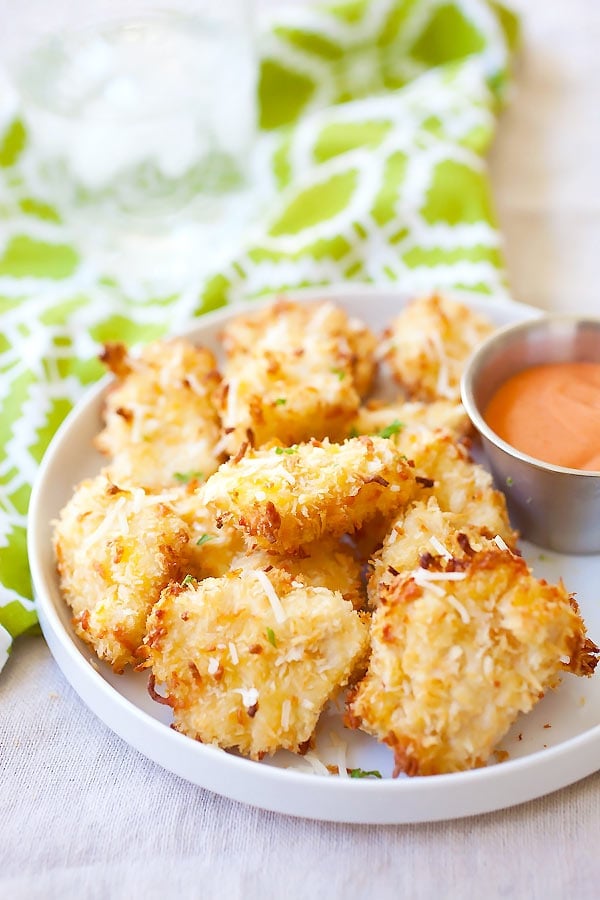 Garlic Herb Cheese Bombs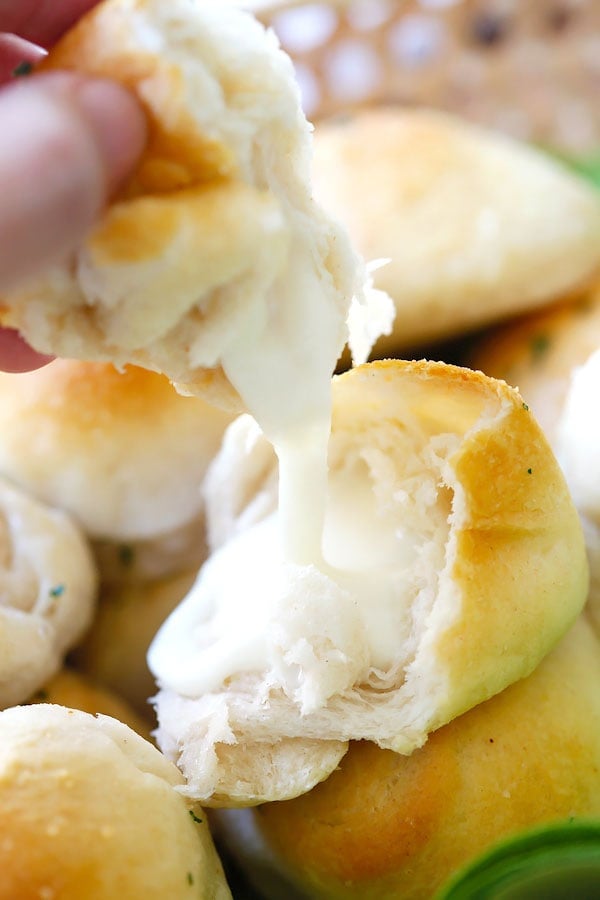 Cilantro Lime Chicken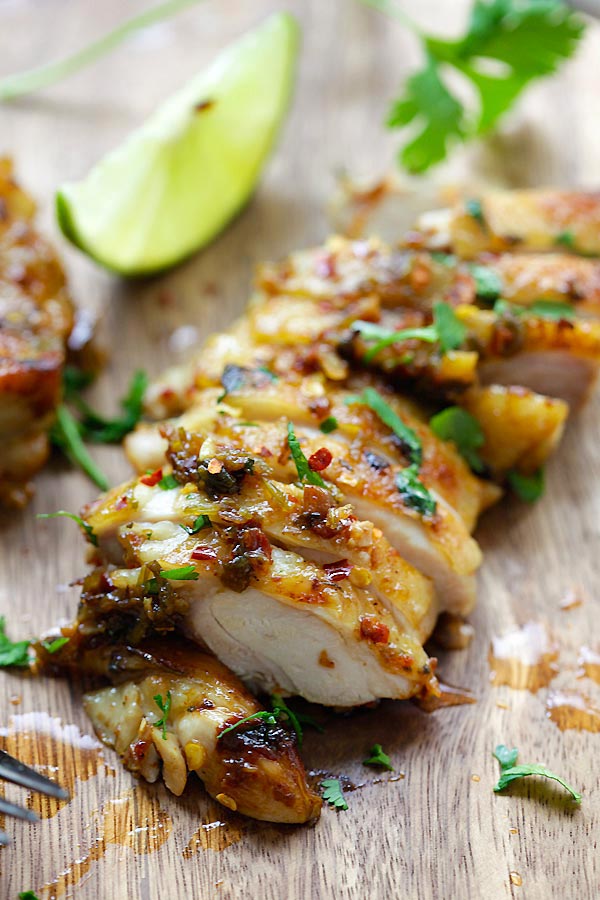 Parmesan Garlic Noodles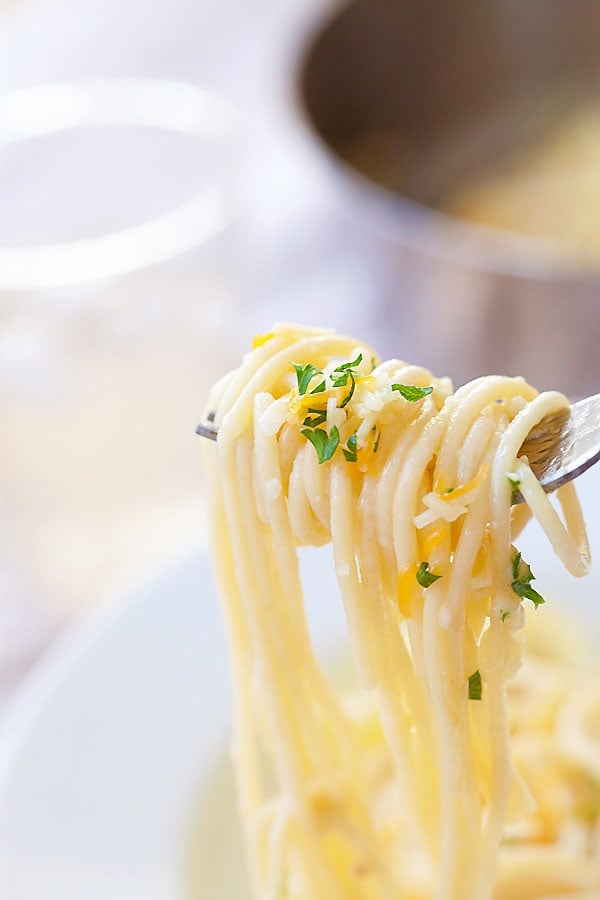 Garlic Herb Roasted Potatoes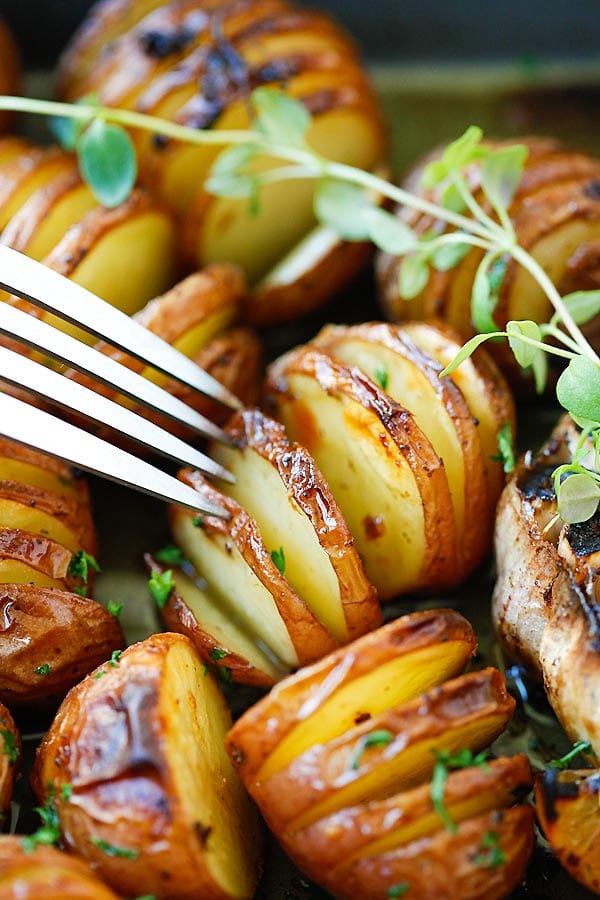 Parmesan Roasted Cauliflower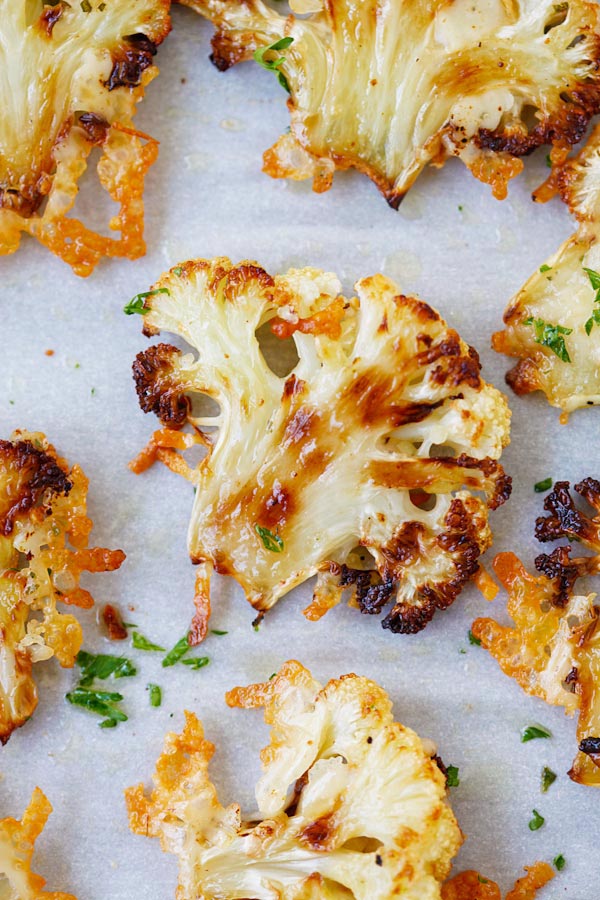 Honey Garlic Salmon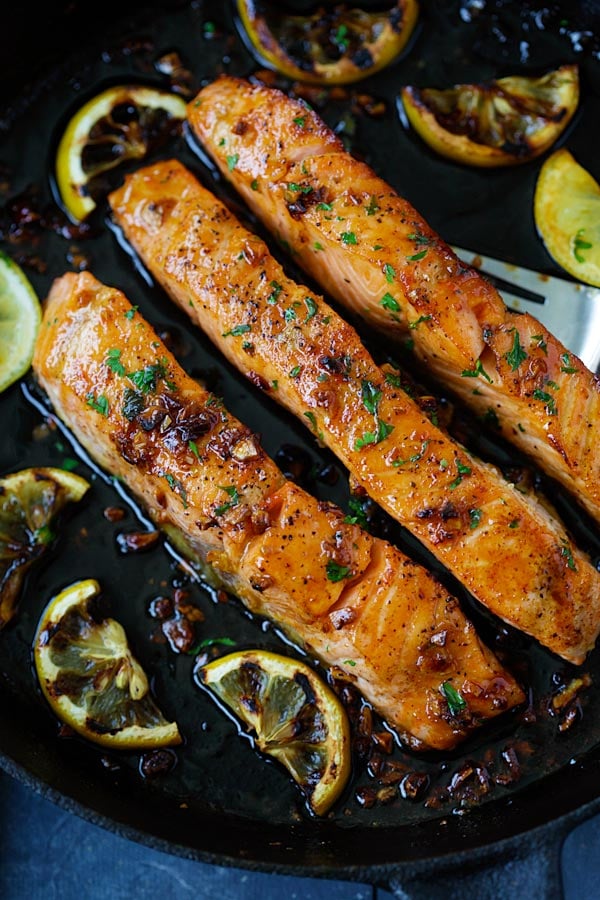 Shrimp Scampi Linguine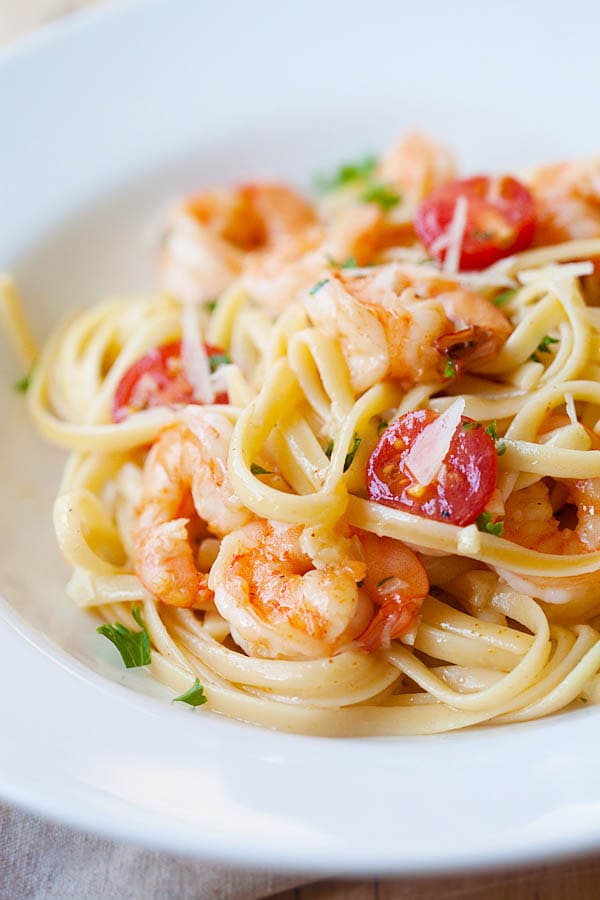 Brazilian Cheese Bread (Pão de Queijo)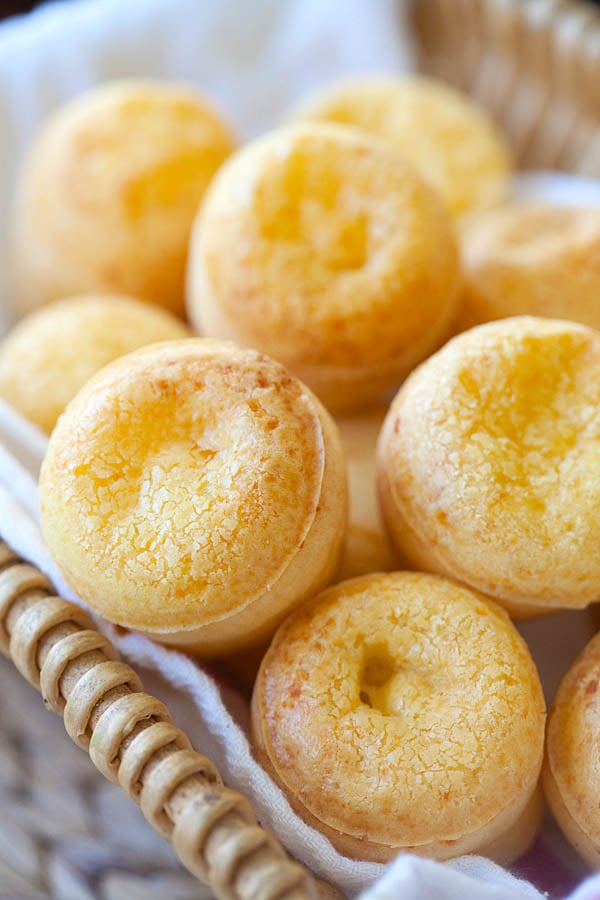 Creamy Garlic Chicken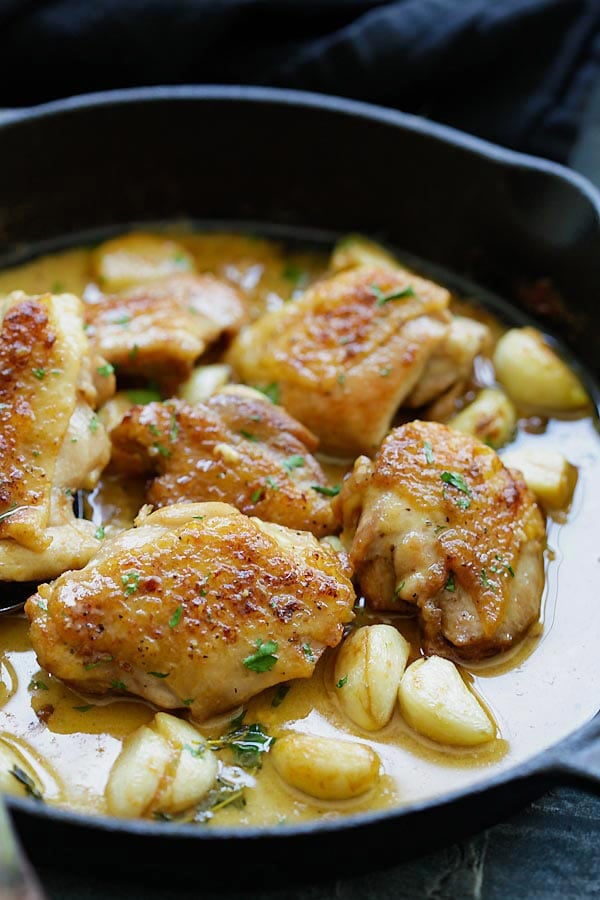 Mini Garlic Monkey Bread