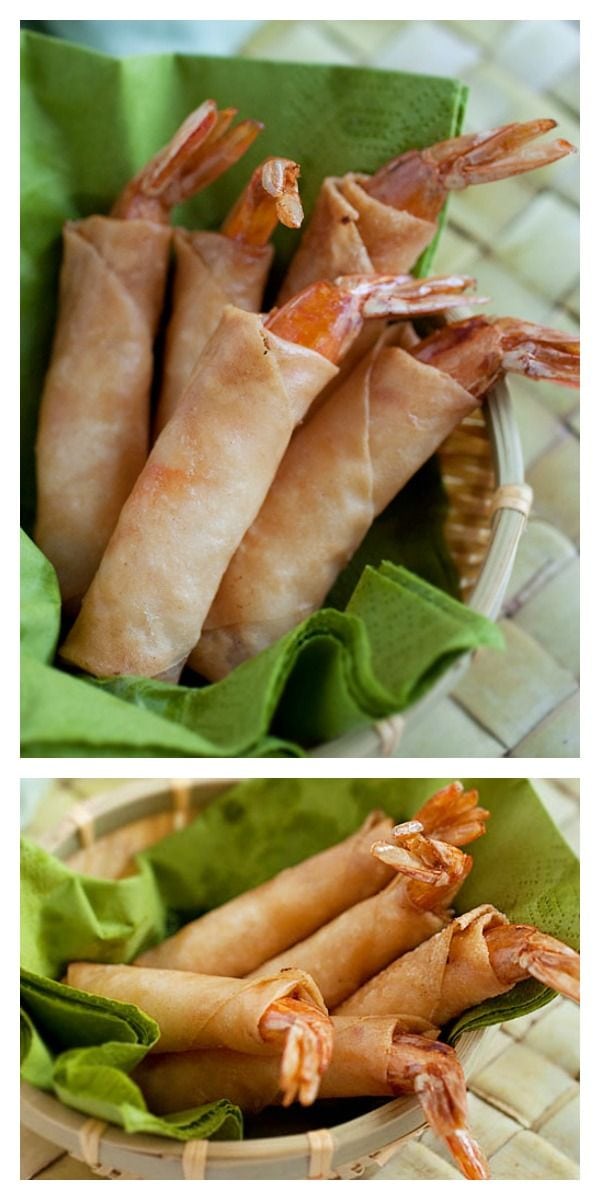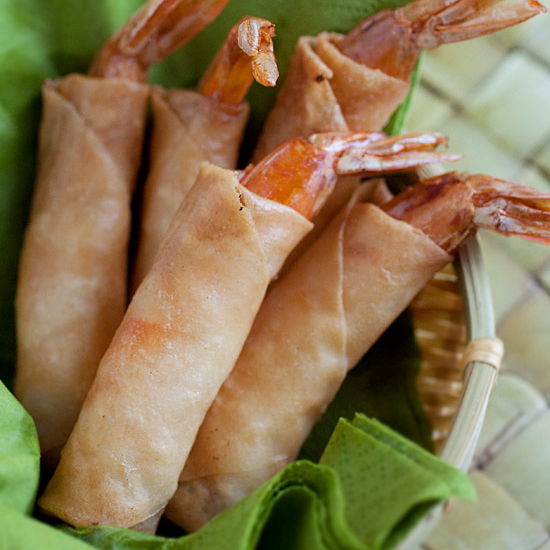 Firecracker Shrimp
Firecracker Shrimp Recipe – Get some shrimp with spring rolls wrapper and deep-fried and you have the MOST DELICIOUS appetizer ever
Ingredients:
20 shrimps, shelled and deveined but leave the tail on
20 spring roll skins 1 stalk scallion (finely chopped)
1/2 red chili (finely chopped)
Marinade:
3 inches of ginger (peeled, pounded with mortar and pestle, and squeezed for the juice)
1/8 teaspoon salt
1/4 teaspoon sugar
1/4 teaspoon lime juice
1/4 spoon of sesame oil
1/4 teaspoon of sesame seeds
1/4 teaspoon of corn starch
3 dashes of white pepper
1 egg white (lightly whisked for sealing purposes)
Method:
Pat dry the shrimps with paper towels and marinate with the above ingredients and the ginger juice. Add in the finely chopped scallion and red chili. Marinate for 20 minutes. Wrap each shrimp with a spring roll skin. Heat up a frying pan with oil and deep fry the shrimp until light to golden brown. Serve hot.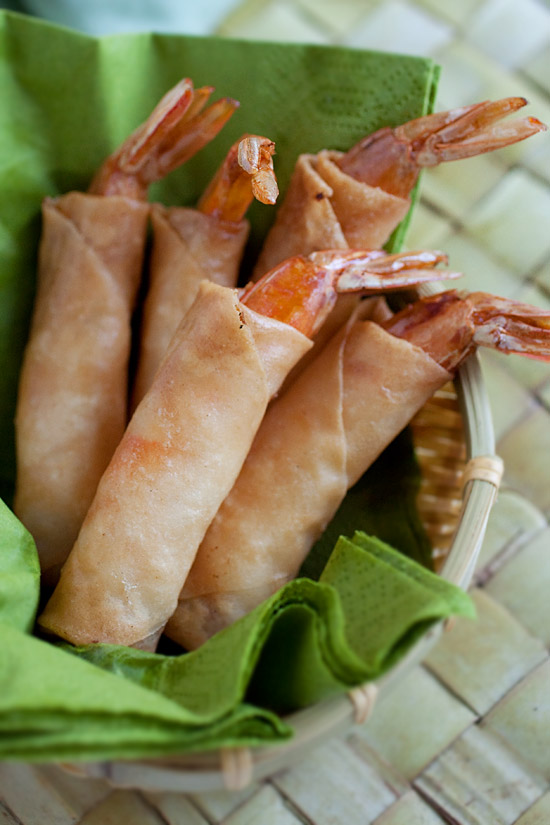 Firecracker Shrimp is basically an appetizer recipe with shrimp wrapped with spring roll wrapper and deep-fried to golden perfection. Fried firecracker shrimp is a treat to the taste buds and make everyone wanting and crazing for more after first bite and they are sure to knock your socks off as they are so delicious.
To make firecracker shrimp, first you marinate the shrimp with some ginger juice plus other seasonings, please refer to my firecracker shrimp recipe below. After marinating in the marinade, the shrimp were then wrapped with spring roll skin and deep fried to crispy perfection.
Devour these firecracker shrimp as soon as they are hot off the frying pan and set your tongue on fire with dollops of spicy Sriracha chili sauce. Sit back, take a bite, and let the gingery and flavorful juice burst in your mouth…can you say mmm mmm good?!