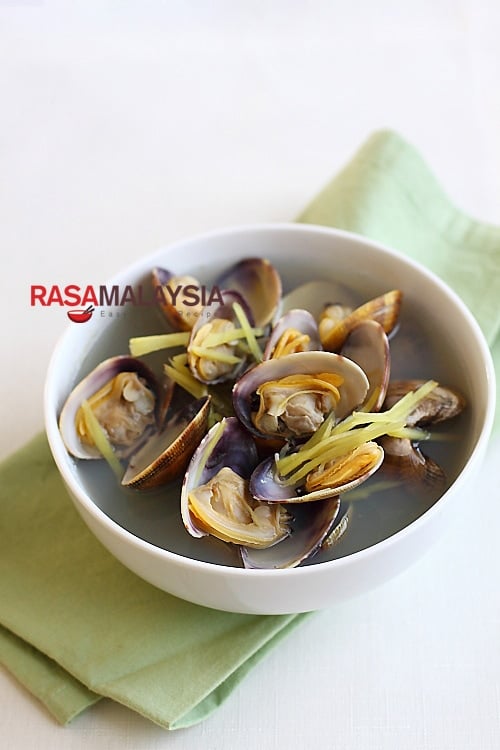 Ginger and Clam Soup Recipe (姜丝蛤蜊汤)
Ingredients:
1 1/2 cups water
1 1/2-inch piece fresh ginger, peeled and cut into thin matchstick strips
1 lb Manila clams, rinsed and scrubbed
1 tablespoon Chinese rice wine (not Shaoxing wine)
Salt to taste
Dash of white pepper
Method:
Bring the water to boil and add the ginger and clams. Cover the pot and let cook for about 3-5 minutes, or until all clams are open. Add the Chinese rice wine, salt to taste, and pepper. Dish out and serve immediately.
Cook's Note:
For this recipe, please use the regular Chinese rice wine which is transparent in color, and not the amber-colored Shaoxing rice wine.
Most-Pinned Recipes
Ginger Garlic Baked Chicken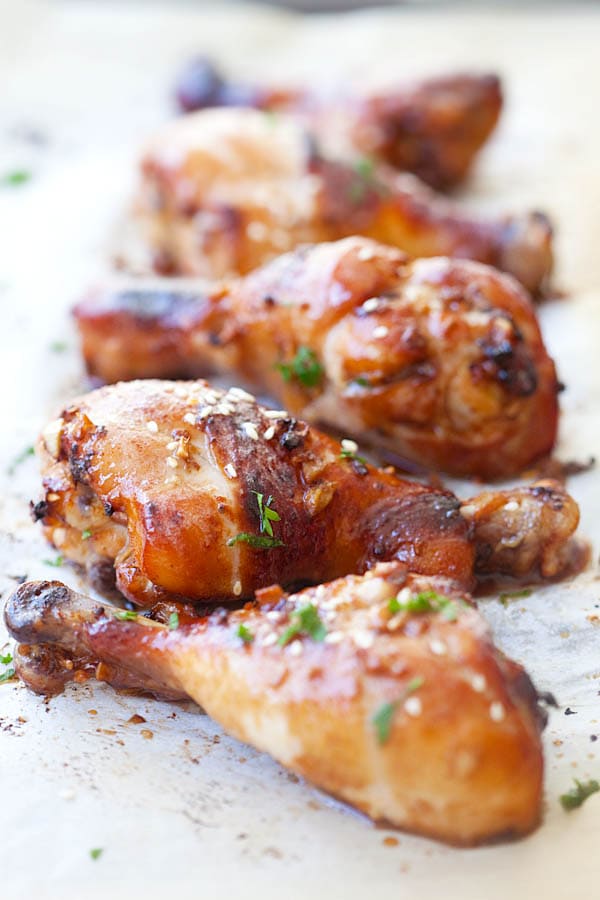 Crab Rangoon (Cream Cheese Wontons)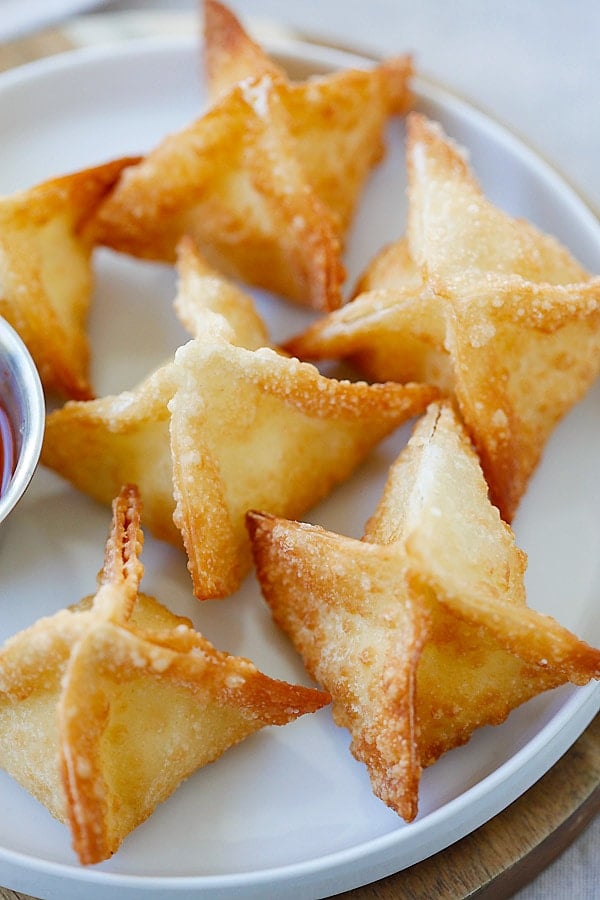 Chicken Wontons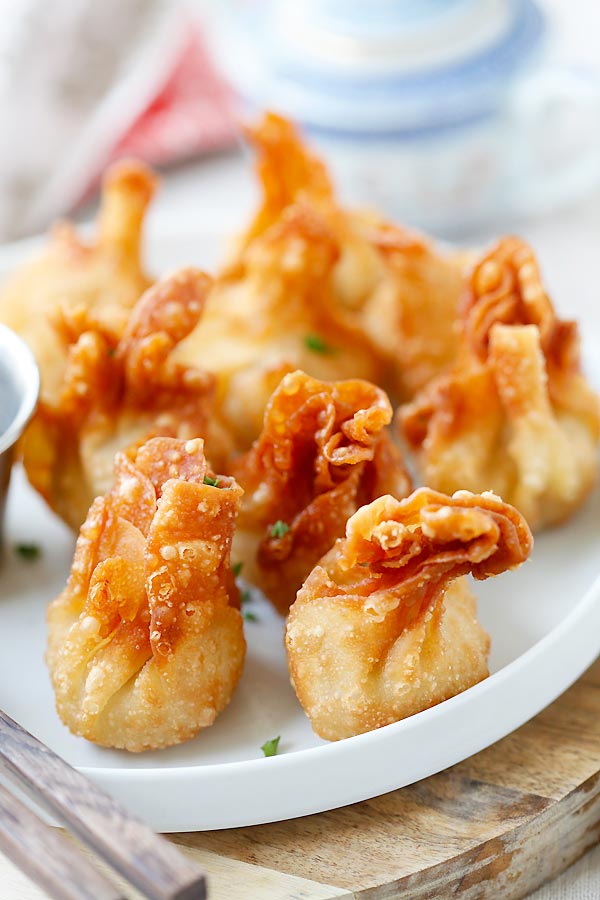 Onion Scallion Beef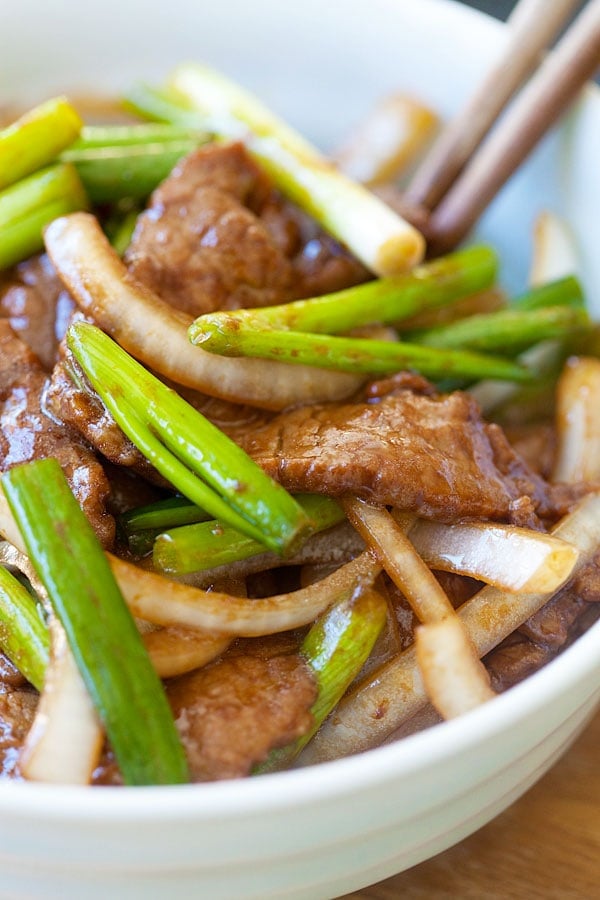 Thai Chicken Sate with Peanut Sauce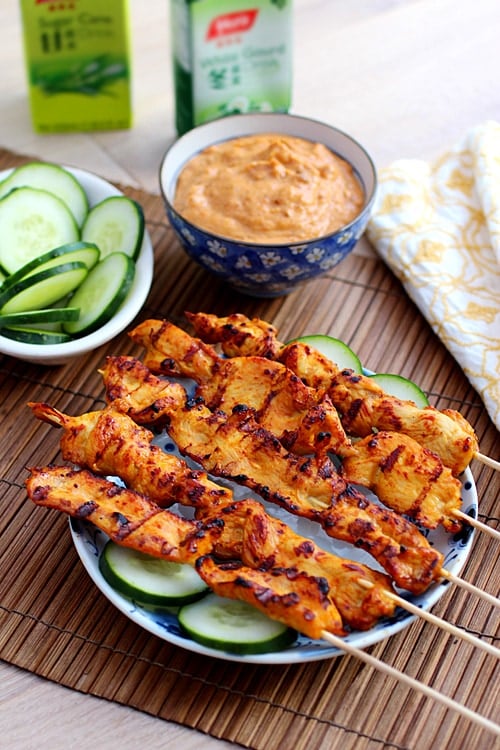 Thai Peanut Sauce