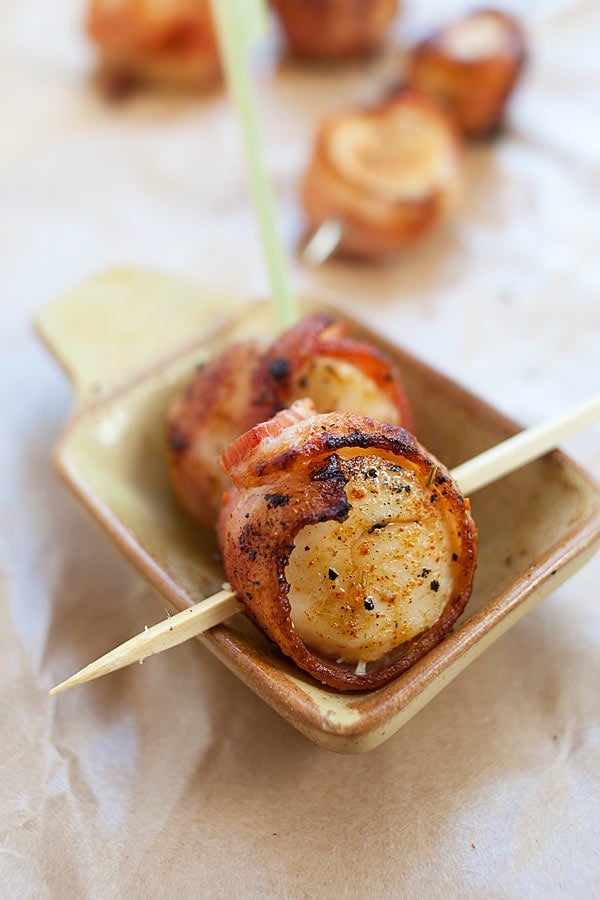 Grilled Bacon-Wrapped Scallops
Grilled Bacon-Wrapped Scallops – scallops wrapped with bacon on bamboo skewers and grilled to crispy goodness. An amazing appetizer for parties!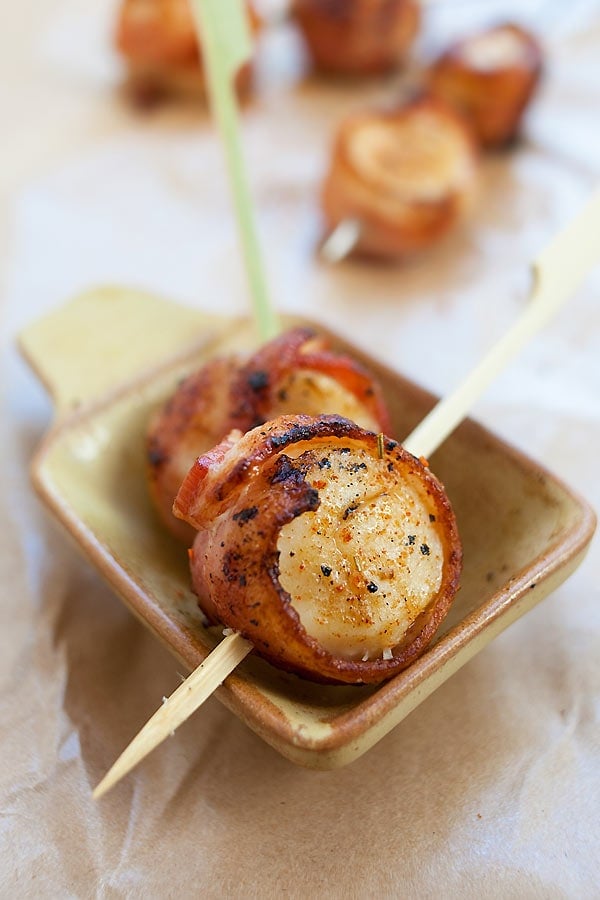 Everyone loves their morning bacon, but you can use bacon in many other recipes, for example, these bacon-wrapped scallops. The crispy and greasy bacon adds a buttery and smoky flavor to the scallops, and the end result is always heavenly, especially when they are grilled.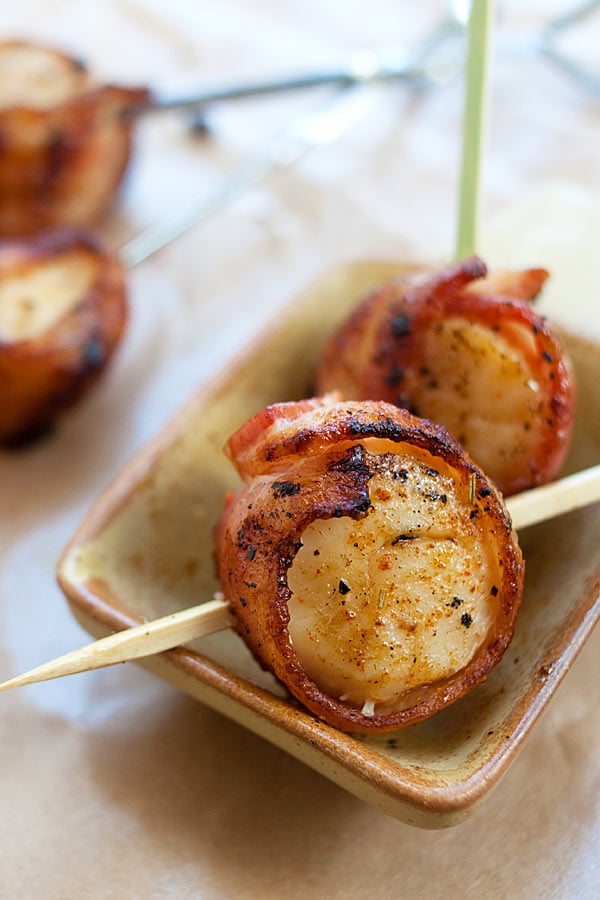 grilled bacon-wrapped scallops, first you have to make sure that the scallops are tightly wrapped with the bacon. On the grill, remember to keep turning the skewers to get an even char on the bacon (you have to turn the skewers sideways so the bacon is in direct contact with the heat source to char nicely). Last but not least, do not overcook the scallops as they might lose all the natural sweetness and become rubbery.
Another recipe that is equally good is bacon-wrapped cherry tomatoes. If you have picky guests at your summer BBQ parties, make sure you have some bacon handy as these two recipes will make even the pickiest eater happy.