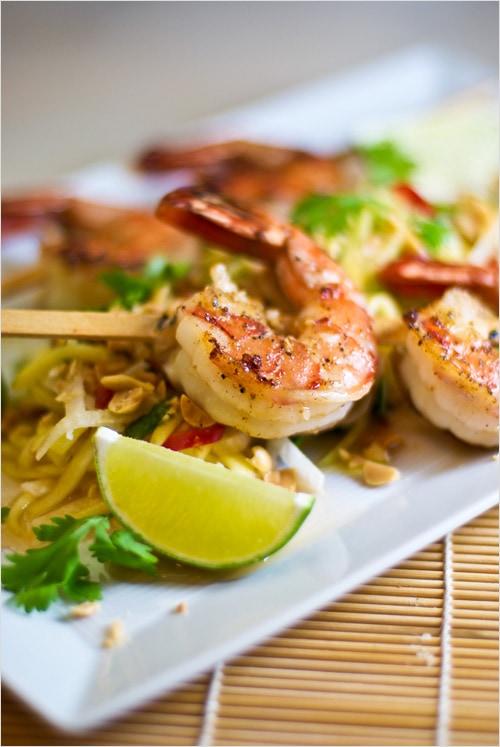 Grilled Shrimp with Green Papaya and Mango Salad
Ingredients:
Vietnamese Dressing:
1/2 teaspoon garlic-chili paste
1 tablespoon light brown sugar
1/4 cup fresh lime juice
1/4 cup Thai fish sauce
1 tablespoon chopped mint
1 tablespoon chopped cilantro stems
Salad:
1 green papaya, julienned
1 green mango, julienned
1/2 jicama, julienned
1 carrot, julienned
1/2 cup chopped peanuts
Fresh mint, roughly chopped
Fresh cilantro, roughly chopped
1 thai bird chile, sliced (optional)
Shrimp:
16 jumbo shrimp
salt and pepper
Wooden skewers
Method:
Toss together the julienned papaya, mango, carrots, jicama and herbs in a large bowl.
In a small bowl, whisk all the ingredients of the dressing together and set aside.
Place the shrimp on wooden skewers. Four per person. Season with salt and pepper and grill, about 2 minutes on each side.
While the shrimp are grilling pour the dressing over the salad and toss together. Dress on a platter and generously sprinkle with the chopped peanuts. Place the grilled shrimp skewers on top and serve. Lime wedges on the side.
Most-Pinned Recipes
Ginger Garlic Baked Chicken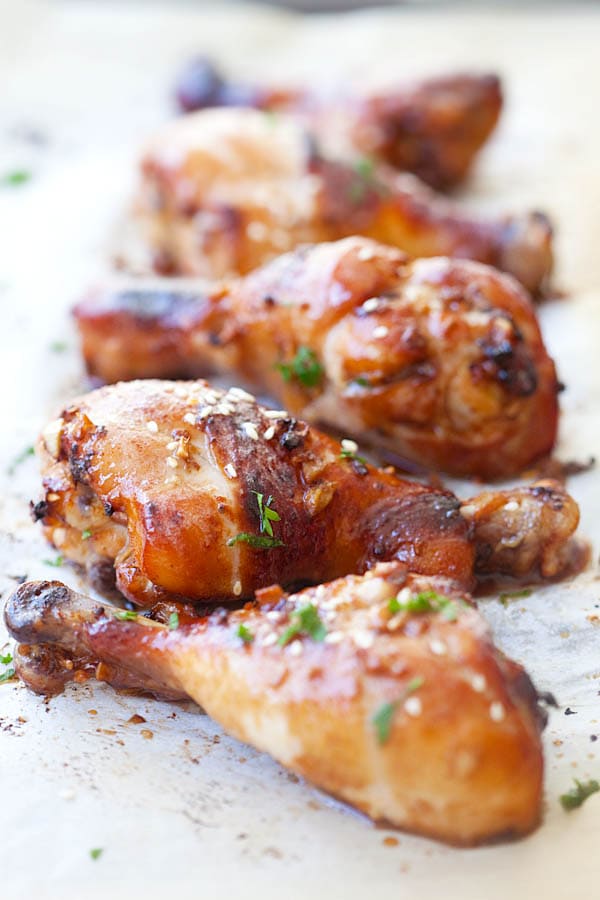 Crab Rangoon (Cream Cheese Wontons)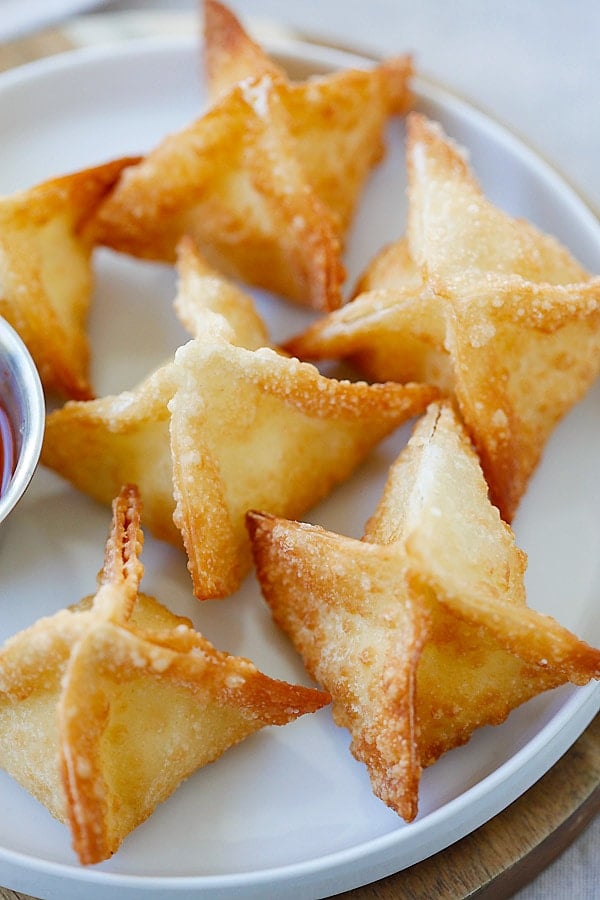 Chicken Wontons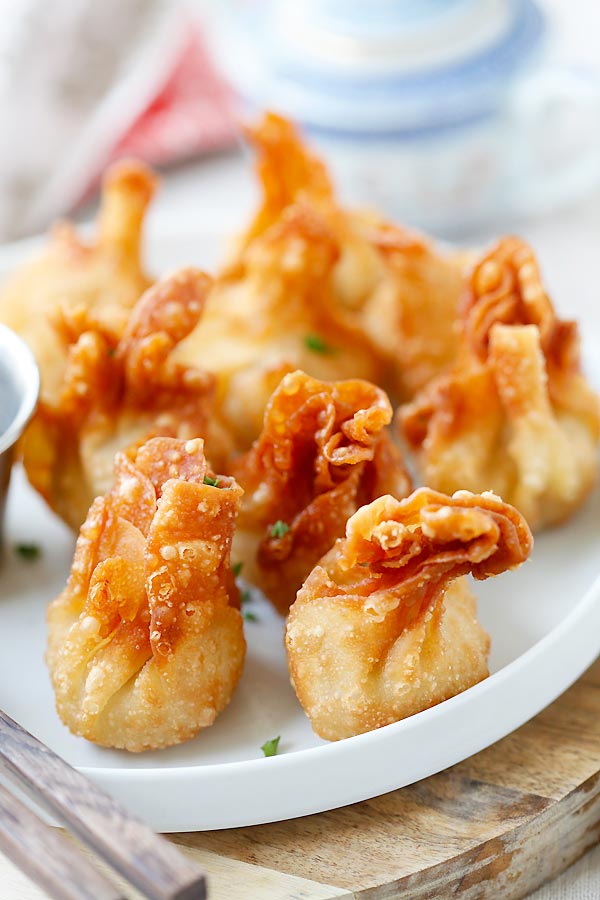 Onion Scallion Beef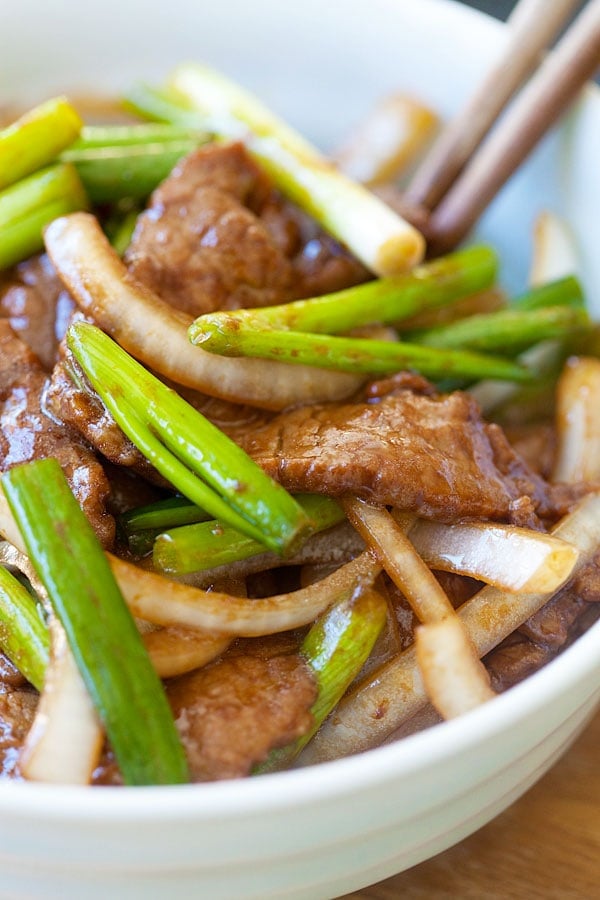 Thai Chicken Sate with Peanut Sauce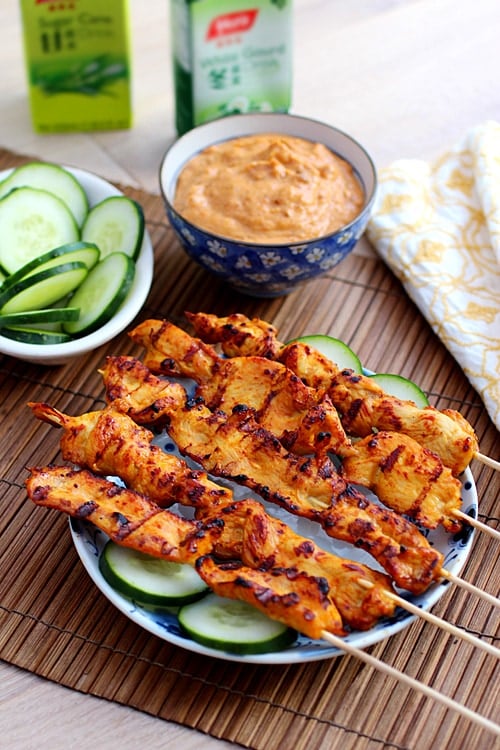 Thai Peanut Sauce