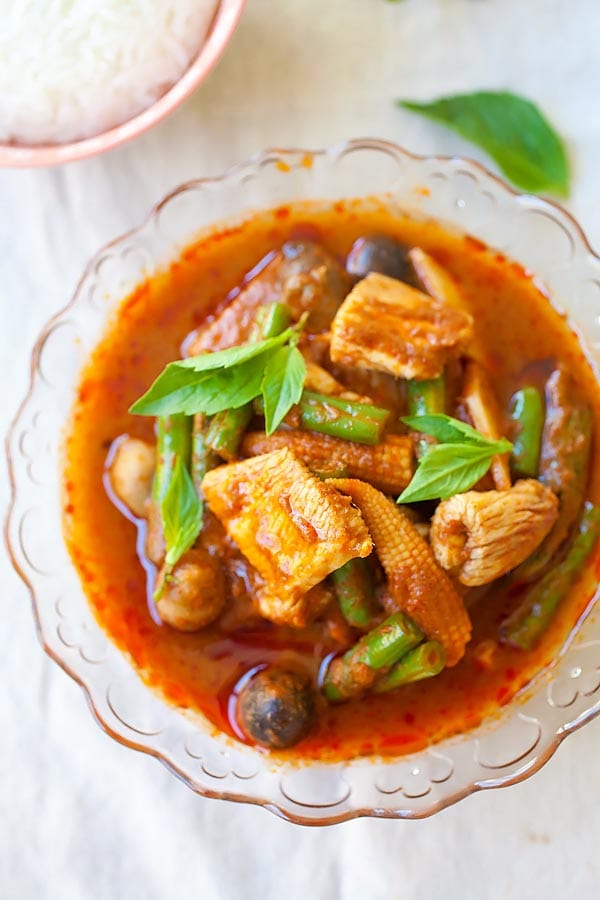 Jungle Curry Recipe
Adapted from Thai Cooking Made Easy
Serves 4 | Prep Time: 8 minutes | Cook Time: 20 minutes
Ingredients:
1 cup (250 ml) water
1 pack (1.76 ounce/50g) red curry paste (see picture below)
2-3 slices galanga, 1/4 inch thick
1 teaspoon rhizome (optional)
1 pound pork, sliced thinly
2 tablespoons fish sauce
1 teaspoon sugar
1/2 cup canned bamboo shoot
1/2 cup canned baby corn
1/2 cup canned straw mushroom
8-10 string beans, cut in to 2″ length
6 kaffir leaves
15 basil leaves
Method:
Heat up a wok and add in the water, red curry paste, galanga and rhizome (optional). Stir to combine until boiling.
Add the pork and let it cook for 1 minute. Add the fish sauce and sugar. Stir to mix. Gently transfer the bamboo shoot, baby corn, straw mushroom, string beans and kaffir leaves into the wok. Stir to mix.
Cover the wok and bring to boil. Turn the heat to medium and let it cook for 5-6 minutes. Add in the basil leaves. Give it a quick stir and cook for 2 minutes. Serve with rice.
Cook's Notes:
1. Rhizome is optional but may enhance the flavor of this dish.
2. This is the red curry paste I used for this recipe.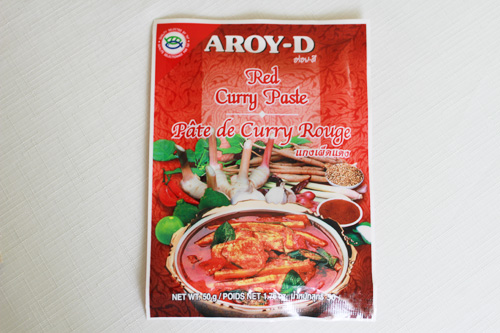 Most-Pinned Recipes
Ginger Garlic Baked Chicken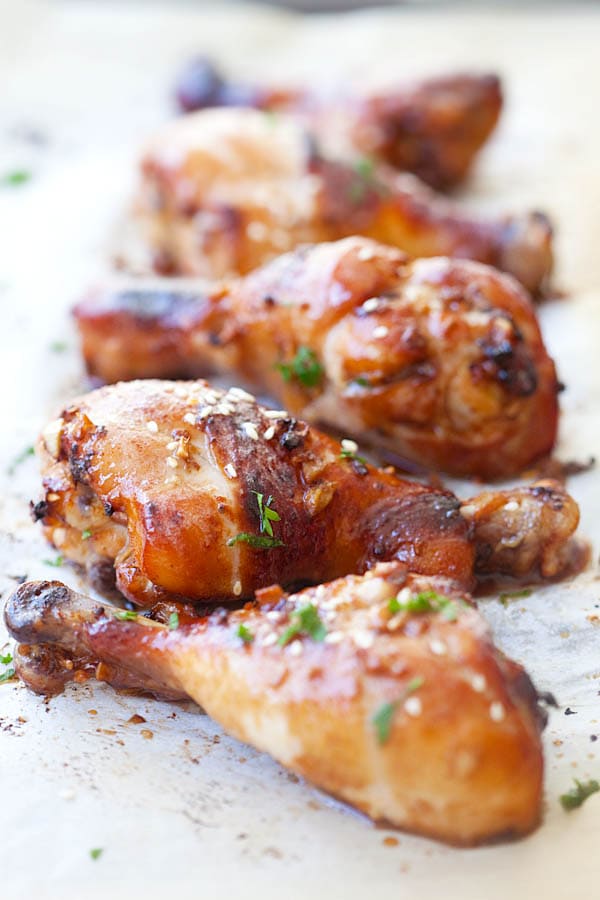 Crab Rangoon (Cream Cheese Wontons)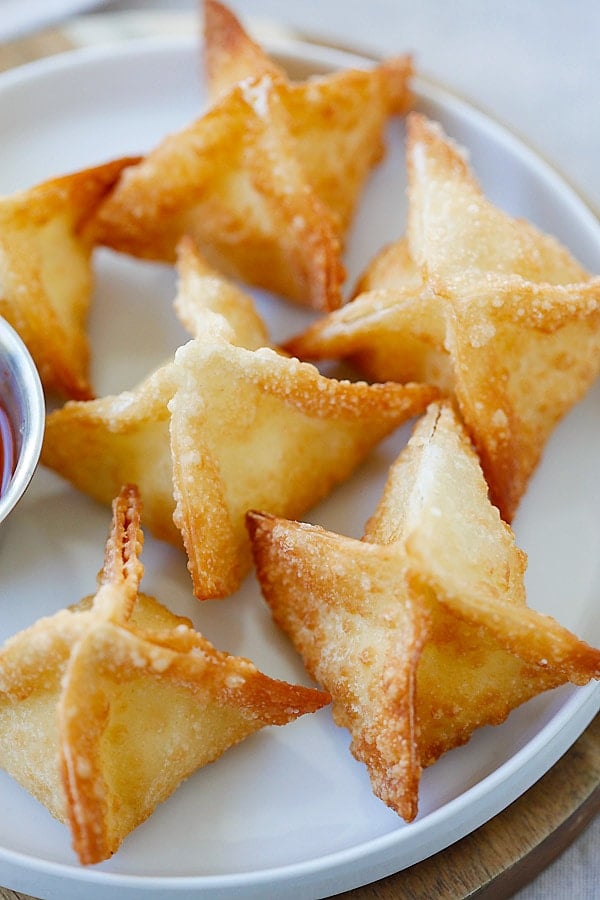 Chicken Wontons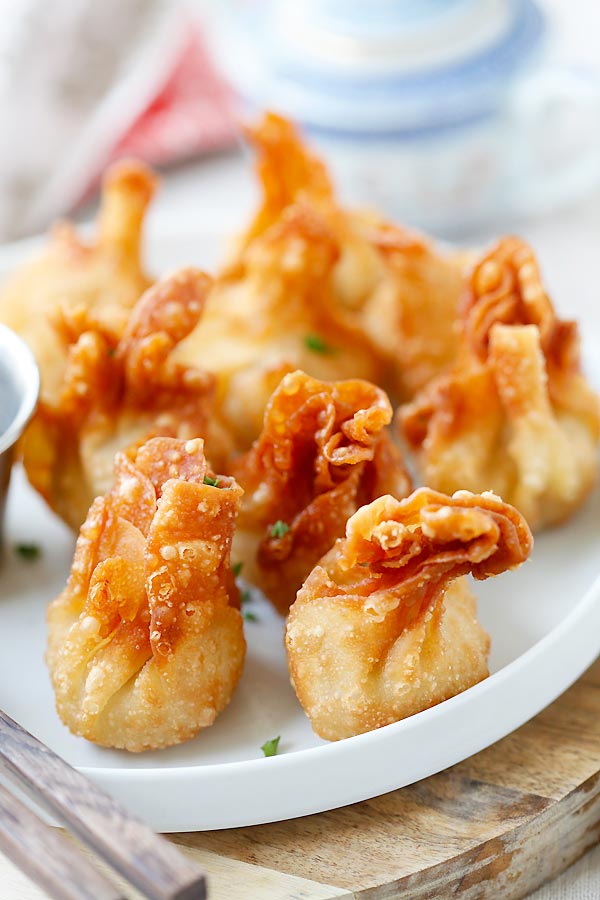 Onion Scallion Beef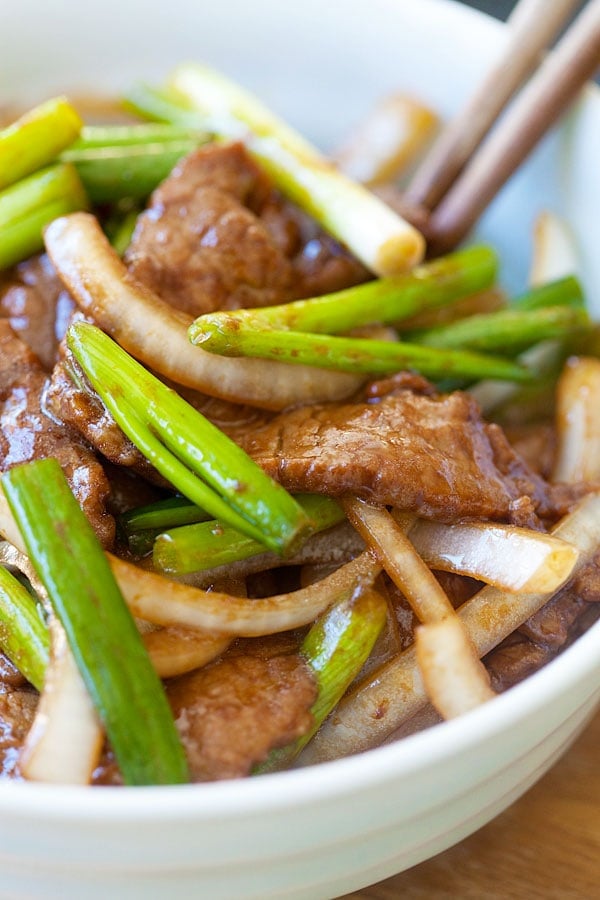 Thai Chicken Sate with Peanut Sauce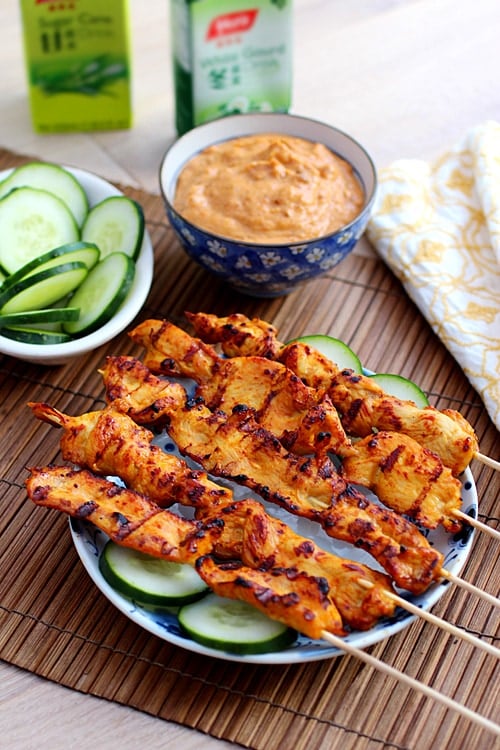 Thai Peanut Sauce