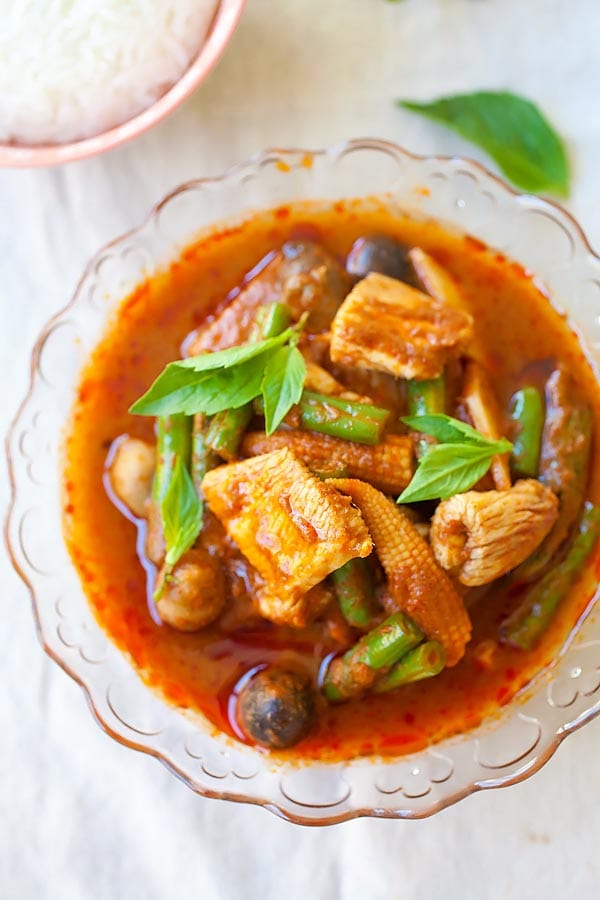 Jungle Curry
Jungle curry is a popular Thai curry. Jungle curry is spicy, with no coconut milk. You can make pork or chicken jungle curry with this easy recipe.
Fall/winter is the best time to have curries. Nothing warms me up quite like a pot of fiery hot, spice-laden curry. I grew up with all sorts of curries back home in Malaysia: chicken curry, fish curry, squid curry, etc. And then I discovered Thai curries, which are rather different, delicious nonetheless.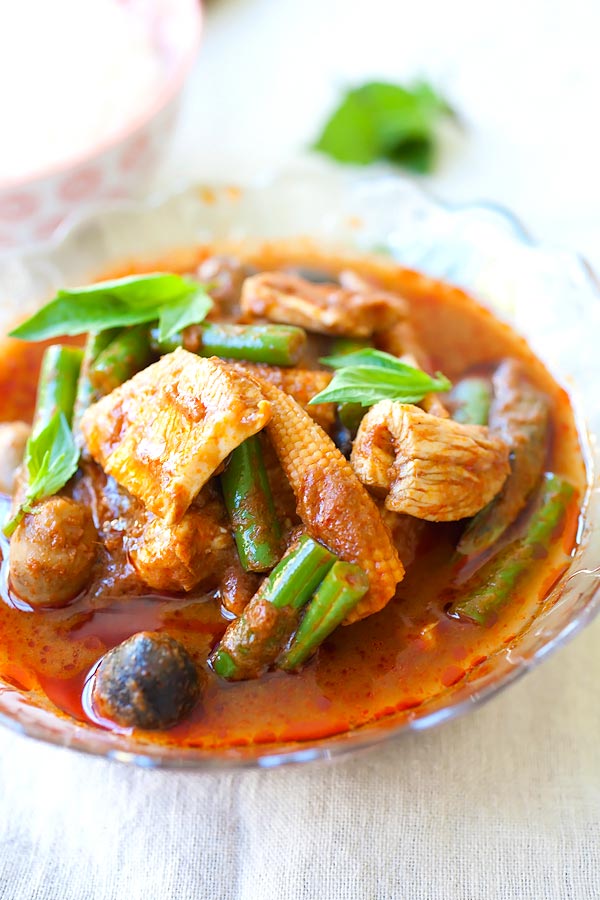 Anyway, I am sure you have seen Jungle Curry on the menu at Thai restaurants. To be honest, I have never had jungle curry, even though I dine out at Thai restaurants quite often. I always order the usual red curry, green curry, or yellow curry. Recently, I decided to try Jungle Curry and actually liked it. It tastes different because it's not as "creamy" and sweet because there is no coconut milk added in the curry, and hence the spices taste more pronounced, which is a great thing is my culinary dictionary.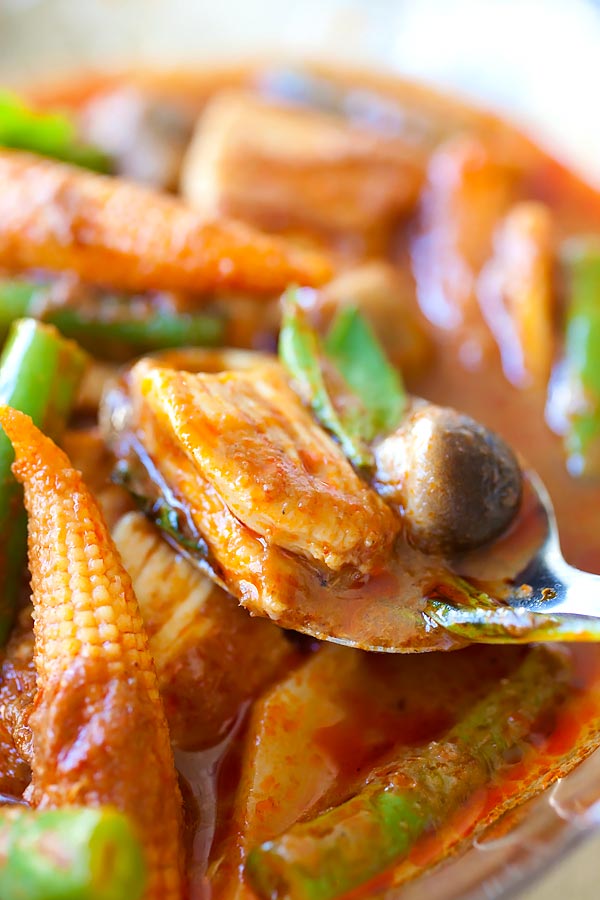 Jungle curry, or kaeng pa, according to Wikipedia, is a curry originated from the northern part of Thailand. As coconuts are not found in the region, it contains no coconut milk. It was originally prepared with wild boars found in the jungle.
I made this jungle curry with pork. If you can't eat pork, feel free to substitute with chicken. The curry goes extremely well with rice. I really enjoyed it.