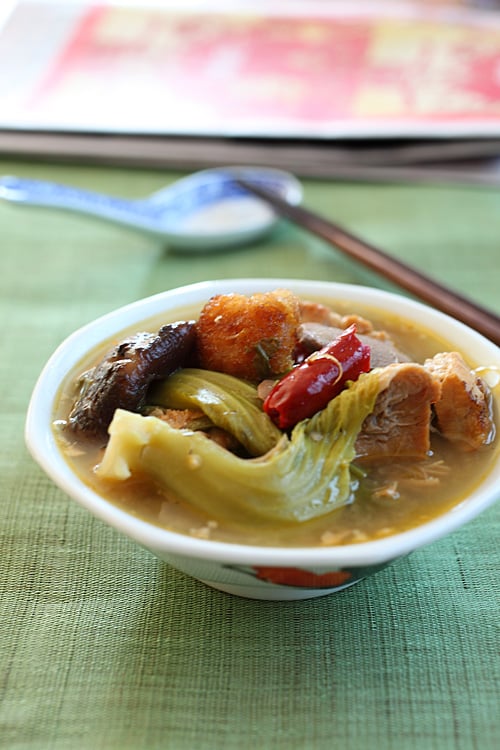 Chai Buey Recipe
Ingredients:
Leftover meat (roast pig, barbeque pork, duck, chicken, or turkey)
6 dried red chilies (soaked with warm water and then cut into pieces)
4 pieces of Asam Gelugor (tamarind skins)
1 cup of tamarind juice
3 teaspoons of taucheo (fermented yellow bean sauce)
5 medium bowls of water
4 stalks of mustard green (cut into pieces)
Salt to taste
Method:
In a pot, bring the water to boil. Add the leftover meat and boil for 15 minutes. Add in the dried red chilies, Asam Gelugor, tamarind juice, taucheo (fermented yellow bean sauce), and mustard green and simmer for 45 minutes. Add salt to taste. Serve hot with steamed white rice.
Most-Pinned Recipes
Ginger Garlic Baked Chicken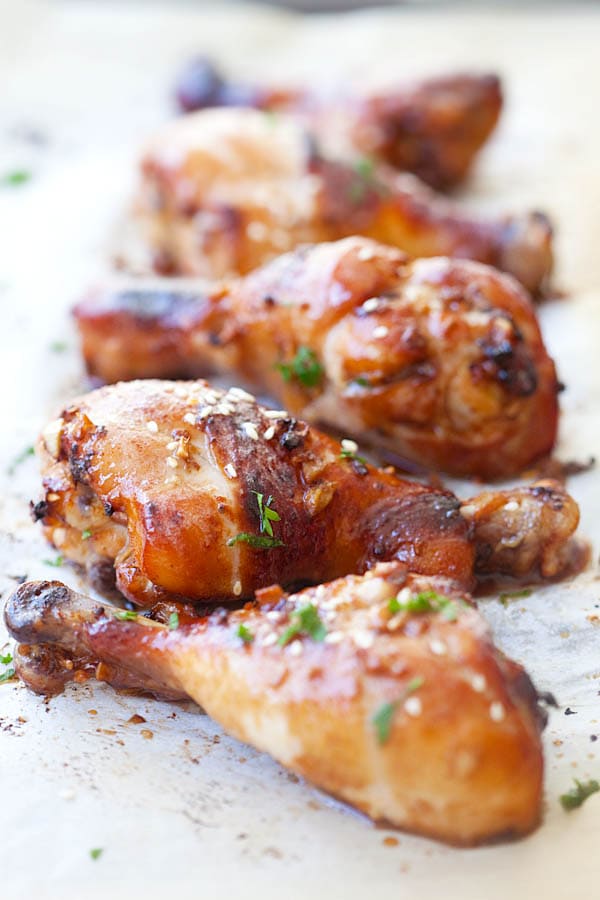 Crab Rangoon (Cream Cheese Wontons)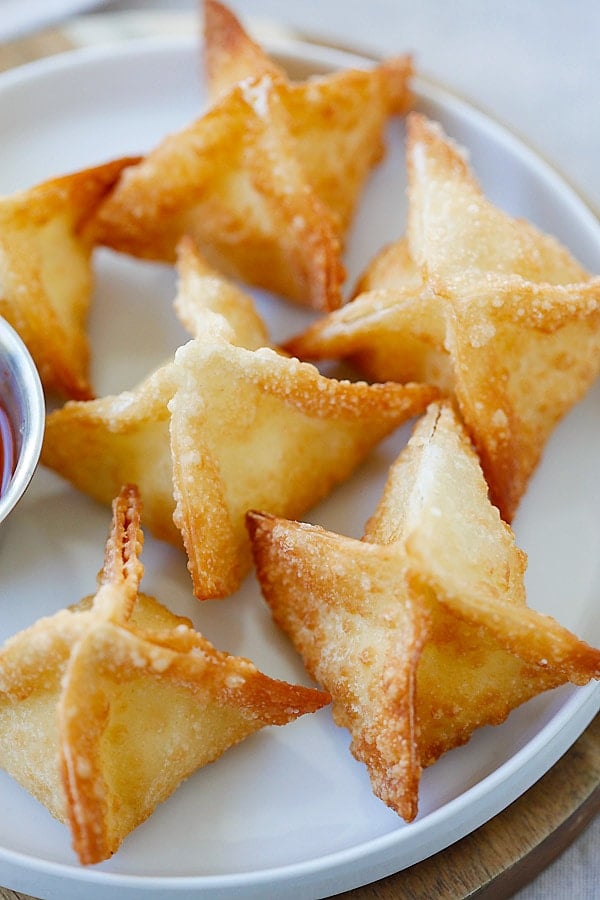 Chicken Wontons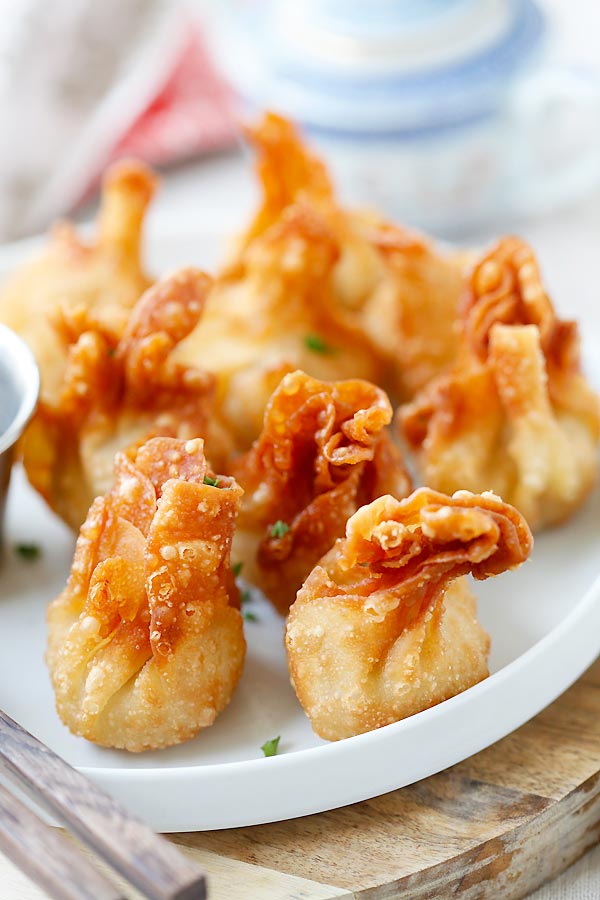 Onion Scallion Beef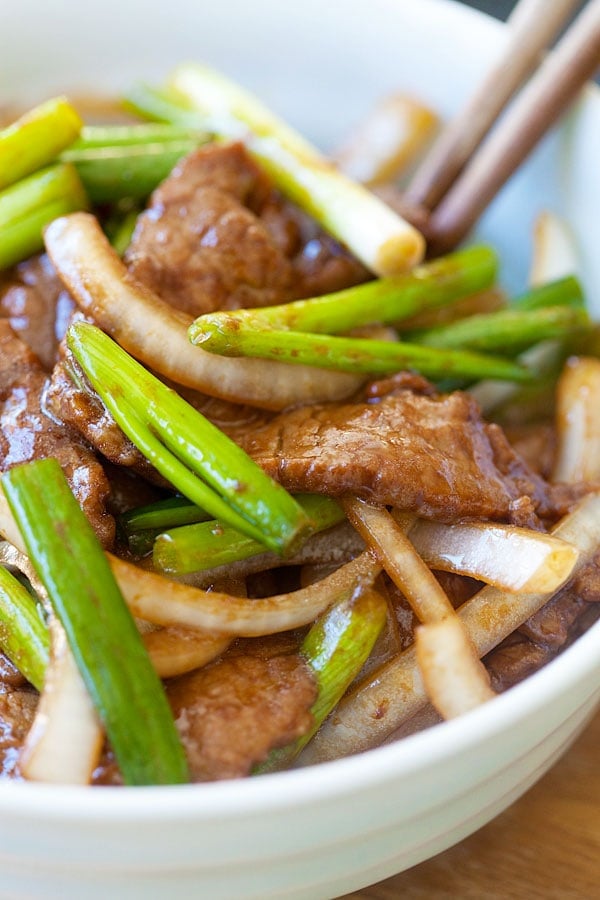 Thai Chicken Sate with Peanut Sauce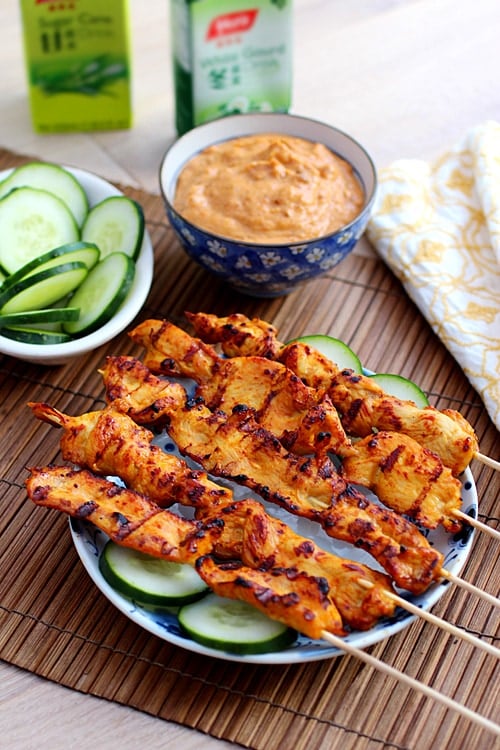 Thai Peanut Sauce