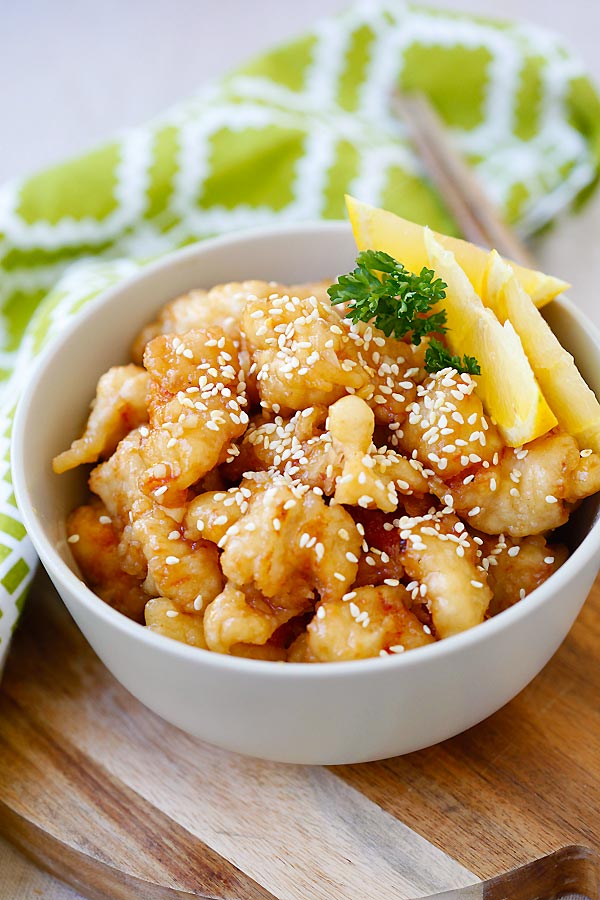 Lemon Chicken Recipe
Serves 2 | Prep Time: 20 Minutes | Cook Time: 10 Minutes
Ingredients:
10 oz (300g) skinless, boneless chicken breast/thigh, cut into small pieces
1/4 cup corn starch plus 1/4 cup all-purpose flour, sifted and combined well
Oil, for deep-frying
1/2 teaspoon white sesame
Marinade:
1/2 tablespoon soy sauce
1/2 tablespoon Shaoxing wine, optional
1 tablespoon corn starch
Sauce:
3 tablespoons lemon juice
1 heaping tablespoon sugar or more to taste
5 tablespoons water
1 teaspoon cornstarch
Pinch of salt, or to taste
Method:
Marinate the chicken with the Marinade, for 30 minutes. Mix all the ingredients for the Sauce. Set aside.
Coat the marinated chicken with the corn starch and all-purpose flour mixture. Heat up a wok with about two inches of oil. As soon as the oil is fully heated, deep-fry the chicken until golden brown. Transfer the chicken out to a dish lined with paper towels to sock up the excess oil.
Add all the ingredients in the Sauce into a small sauce pan and bring it to a quick boil. Transfer the fried chicken into the sauce, stir to coat well with the lemon sauce.
Dish out, top with the white sesame, and serve immediately.
Most-Pinned Recipes
Ginger Garlic Baked Chicken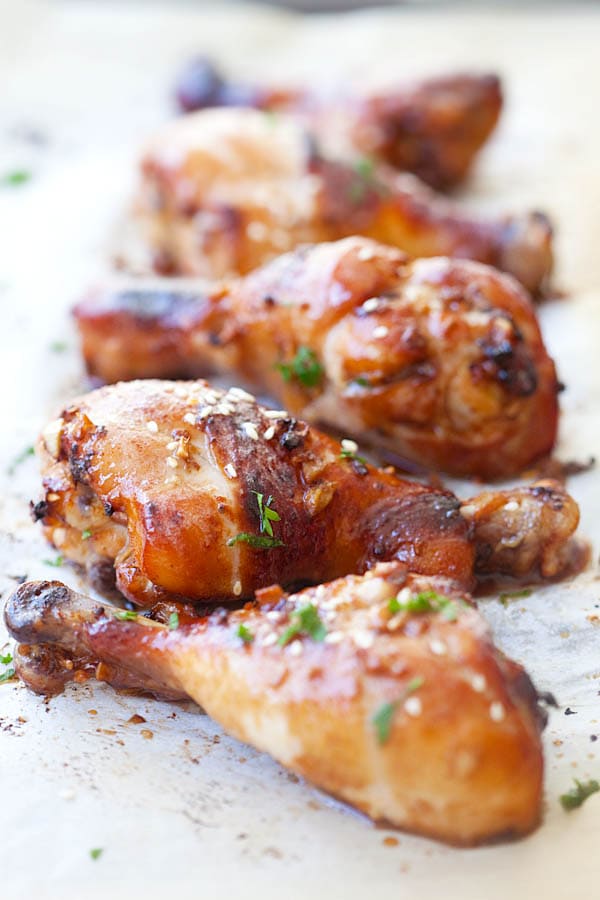 Crab Rangoon (Cream Cheese Wontons)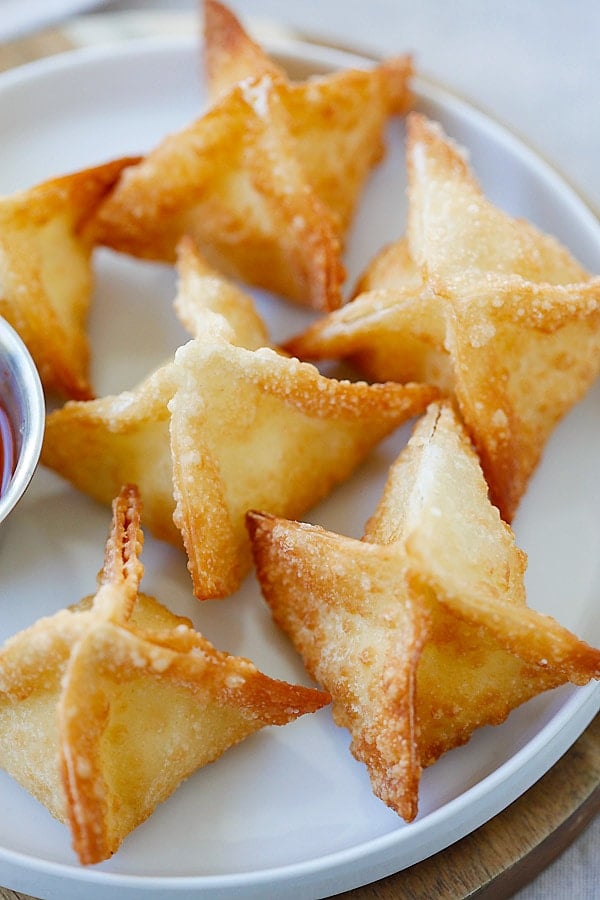 Chicken Wontons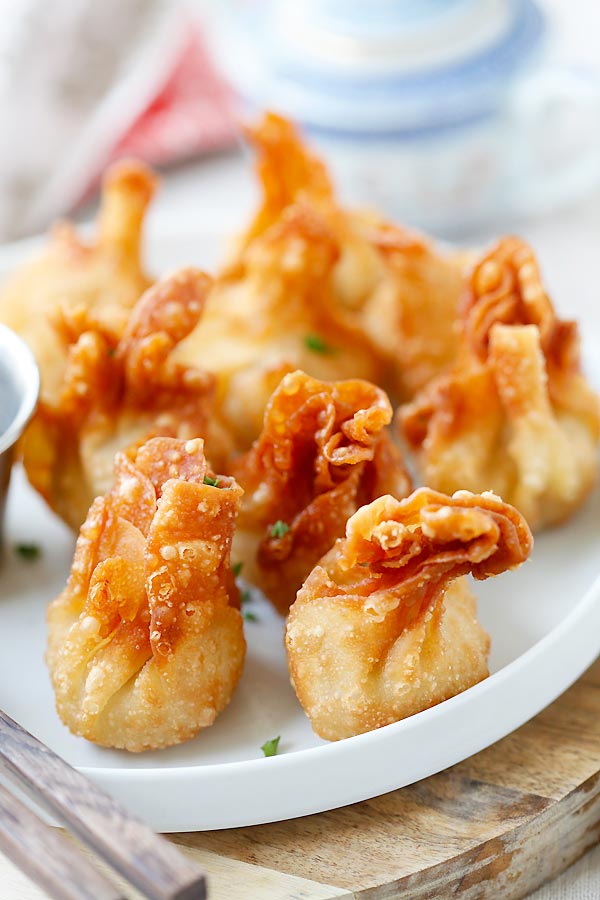 Onion Scallion Beef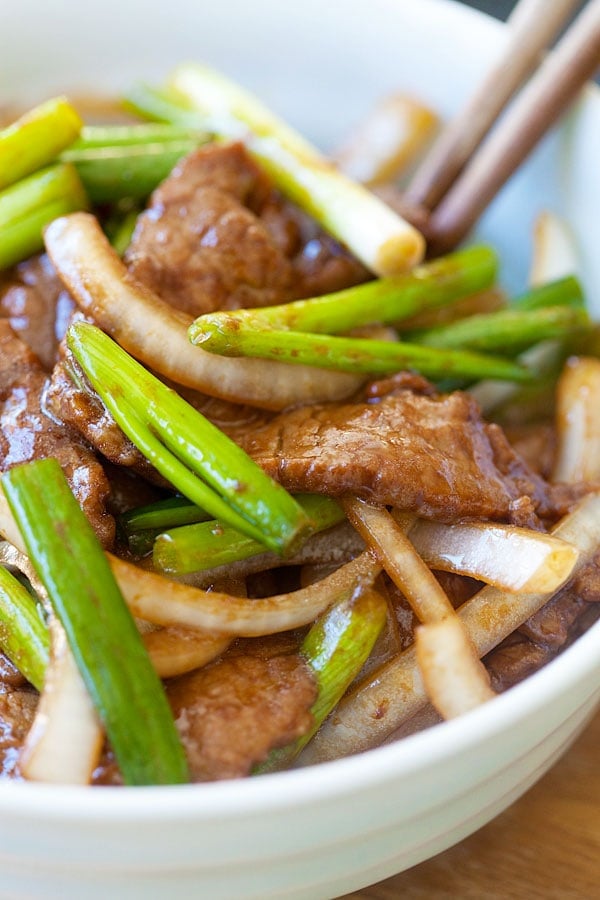 Thai Chicken Sate with Peanut Sauce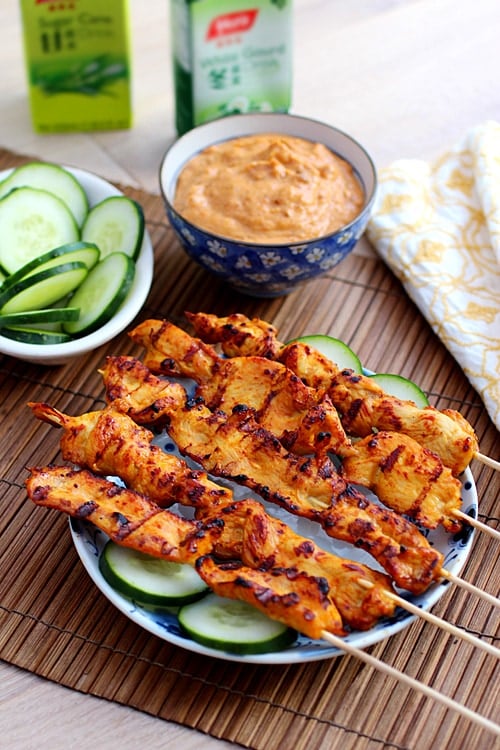 Thai Peanut Sauce