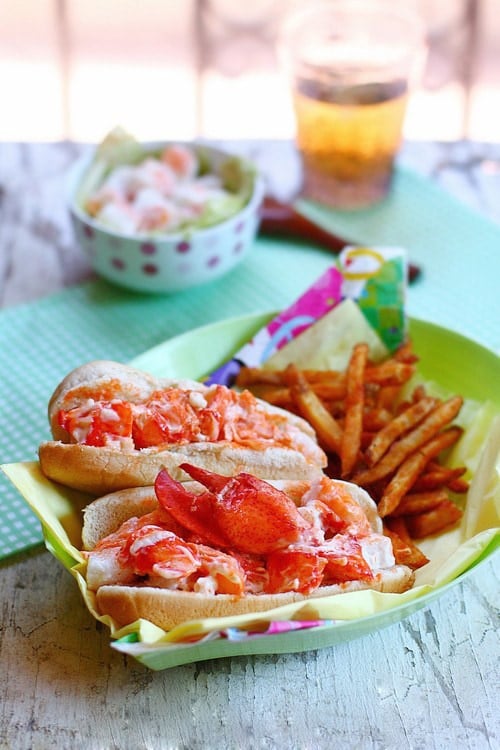 Let's talk about your favorite summer seafood meals.
For me, it's simple peel and eat shrimp, lemongrass and Sriracha grilled shrimp or beer-steamed mussels and of course a cool starter like lobster and mango salad. What about all those extra hot dog buns left over from 4th of July? I'm thinking lobster salad again. Nothing fancy, just delicious chunks of chilled poached lobster meat stuffed in a bun with mayo and a little light seasoning. How about Rasa Malaysia's version of the famous Classic New England Lobster Roll? I may not have the special buns for this classic, but with fresh live lobsters and cooking it right, you'll definitely get a perfect lobster roll for sure.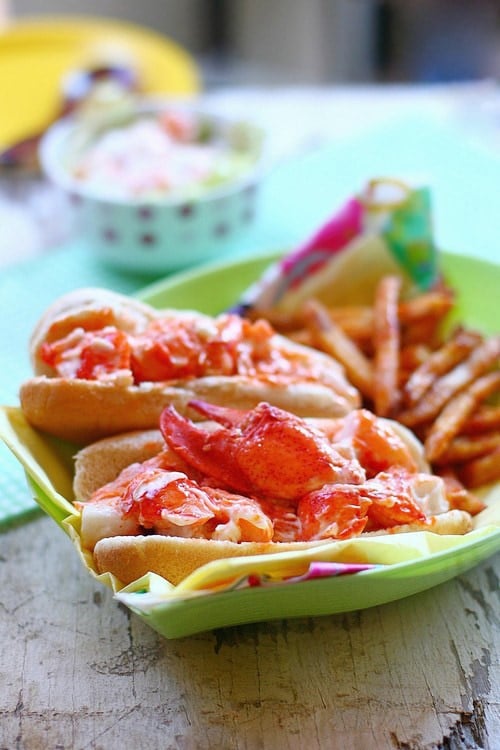 I made a slight twist using Old Bay Seasoning and a tad butter to poach the lobster as opposed to simple poaching/boiling with only salt water like what it's usually done for the famous New England Classic Lobster Roll. That, plus I don't have those special buns for it and don't know where to get it. All and all, the end result is still worth every penny, I'm happy and I can assure you when lobster's on sale again, I'll definitely make more of these delicious lobster roll!