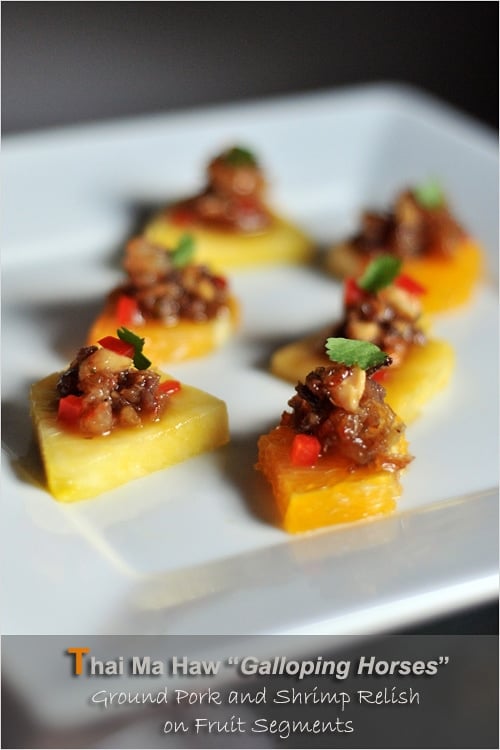 Ma Haw Recipe (Thai Minced Pork and Shrimp Relish on Fruit Segments)
Ingredients:
1/2 pineapple, hard skin trimmed away
1 orange, peel and white pith cut away and discarded
1 tablespoon minced cilantro roots, plus cilantro leaves for garnish
1 tablespoon chopped garlic
Scant 1/4 teaspoon white peppercorns (about 10)
1 tablespoon vegetable oil
4 ounces ground pork
2 ounces shrimp, peeled and deveined (about 1/4 cup finely chopped)
1/4 cup fish sauce
1/2 cup soft palm sugar
2 1/2 tablespoons chopped roasted peanuts
1/3 cup fried shallots
2 tablespoons finely minced red bell pepper or red jalapeño pepper
Method:
1)Cut the hard center core out of the pineapple and discard. Cut the pineapple into bite-sized triangle shaped pieces that are about 1/4-inch thick. Cut the orange in half lengthwise and cut the halves into 1/2-inch thick slices. Arrange fruit on a serving platter and set aside.
2)Pound the cilantro roots, garlic, and peppercorns in a mortar and pestle until you have a fine paste, set aside.
3)Heat the oil in a wok over medium-high heat. When the oil is hot, add the pork and cilantro root mixture and stir-fry until the meat is no longer pink. Add the shrimp and continue to cook until it is opaque white, 2 minutes. Turn contents of wok out into a small bowl.
4)Return the wok to the stove. Combine the fish sauce and palm sugar and cook over medium heat until the sugar is dissolved. Add the peanuts and continue to cook and stir until the mixture has thickened and is golden brown, 5 minutes.
5)Drain off the fat from the pork mixture and discard. Return the pork mixture to the wok and stir to combine with fish sauce mixture. Remove from heat, add the fried shallots, and stir to combine. Top each piece of fruit with a small amount of the pork mixture, garnish with minced red pepper and cilantro leaves, and serve immediately.
Note from Rasa Malaysia:
You can get Thai ingredients, cookware, and more online at Temple of Thai.
Most-Pinned Recipes
Ginger Garlic Baked Chicken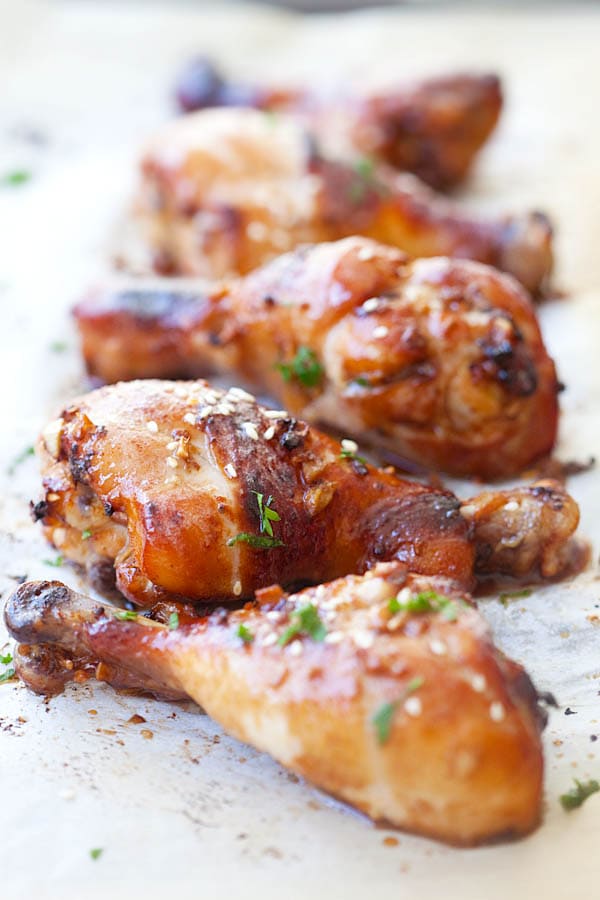 Crab Rangoon (Cream Cheese Wontons)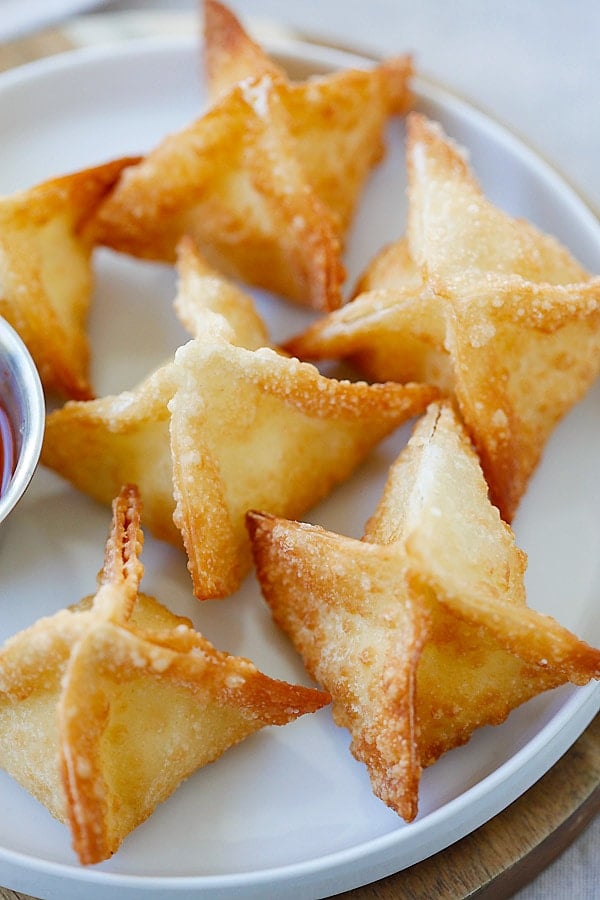 Chicken Wontons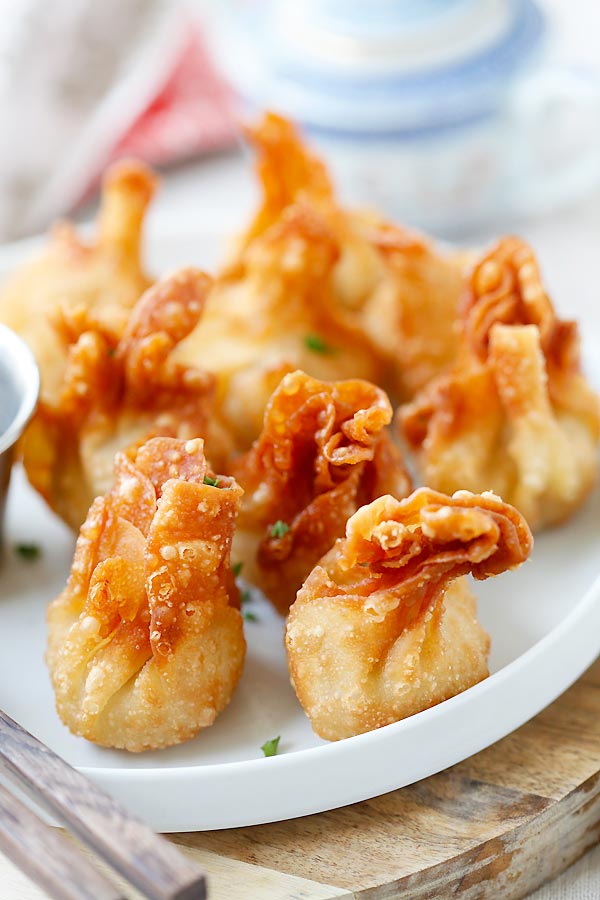 Onion Scallion Beef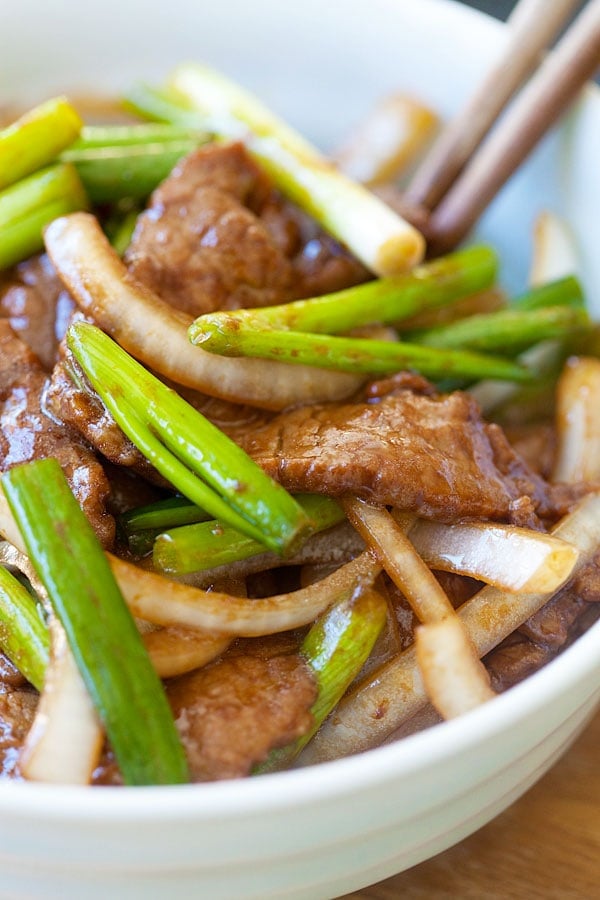 Thai Chicken Sate with Peanut Sauce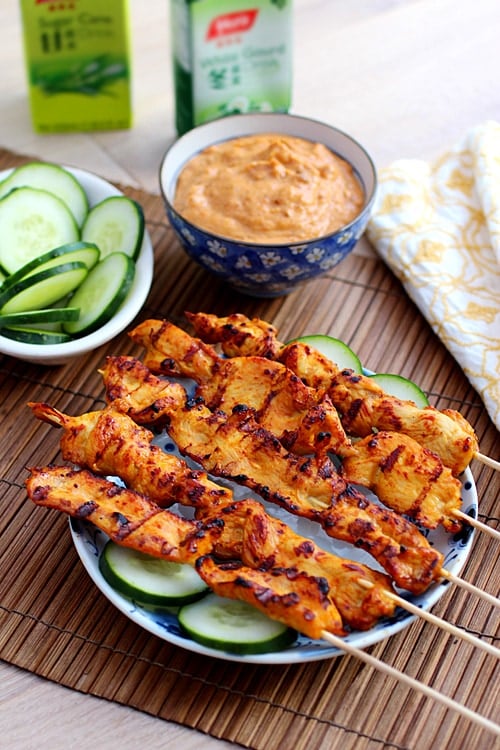 Thai Peanut Sauce