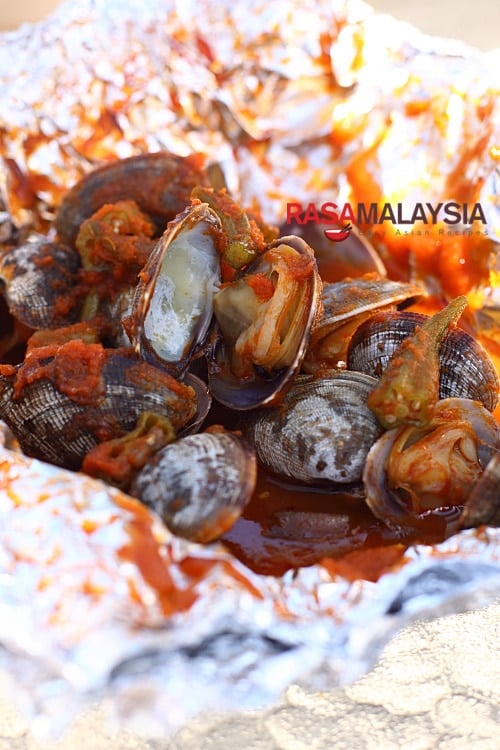 My good friends Farina and Michael came over to visit last week and we made some Malaysian-style BBQ seafood, inspired by this popular hawker fare in Kuala Lumpur (KL), Malaysia. They are called Portuguese-style baked seafood. There is really nothing Portuguese about it but Malaysia do have some Portuguese descendants because Malacca was a Portuguese colony in the 16th century. So perhaps this is how they bake their seafood—with fiery sambal, okras, and wrapped with aluminum foil.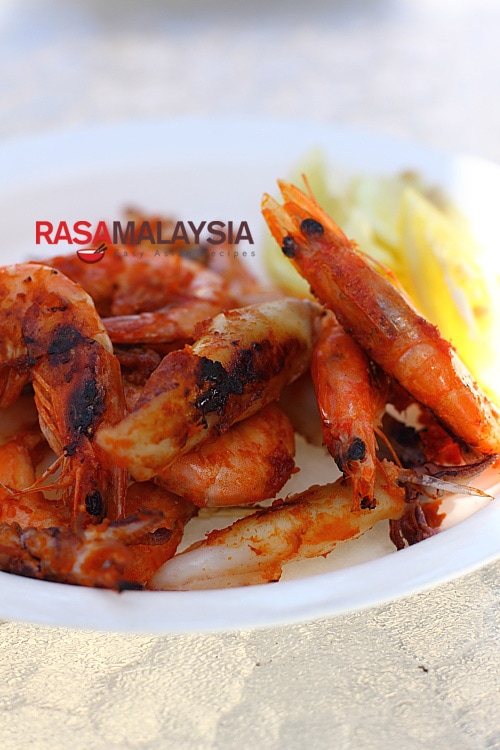 Farina and I enjoyed our BBQ so much. As Malaysians, we concluded that this is probably the best way to serve seafood BBQ-style. Our favorite is the BBQ clams with sambal and okras. It was simply lip smackingly delicious.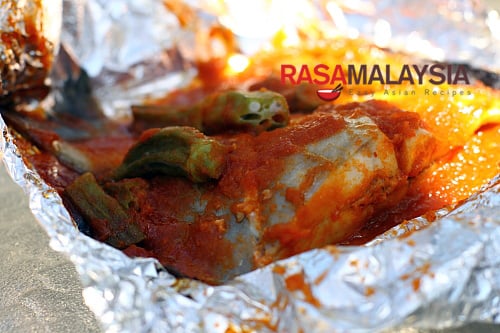 To prepare these mouthwatering Malaysian-style BBQ, all you need are your favorite seafood and shellfish: shimp, squid, fish (we like stingray or white pomfret), clams, and some okras. Mix the seafood of your choice (you can also do a seafood combination) with sambal, okra, and wrap the aluminum foil tightly (preferably two layers to avoid leakage), and off onto the grill. That's it.
Try this new recipe this summer. You will not be disappointed!