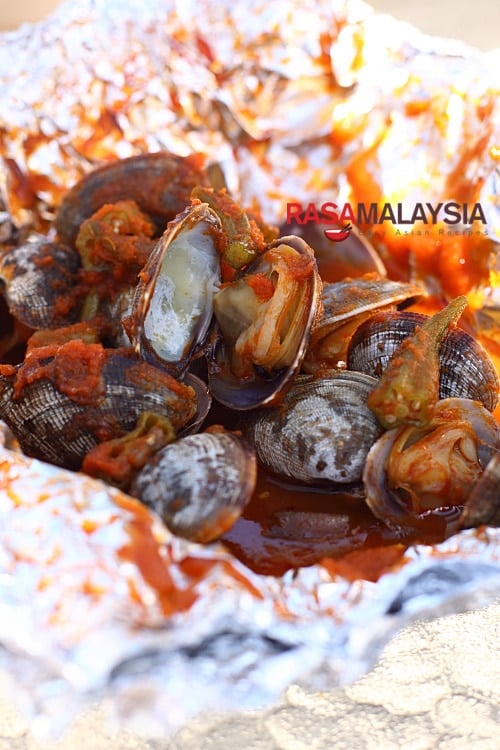 Farina's Malay-style Sambal Recipe
Source: Salt n Turmeric
Ingredients:
A:
1 small bottle of store-bought sambal oelek, 8oz
2 medium-sized onion, quartered
5-in ginger
1-2 stalks lemongrass, white part only, grated
1 tablespoon toasted belacan powder
B:
1/4 cup vegetable oil
1 small can tomato paste
1/2 cup water
3 tablespoons tamarind juice (extract from tamarind pulp and water)
1 1/2 tablespoons salt
1 cup sugar
Method:
1. Grind all the ingredients in A.
2. Heat up the oil in the wok on medium high heat. Put the above the ground ingredients A in. Keep stirring for about 10 minutes.
3. Add water, tomato paste, tamarind juice, salt, and sugar. Continue stirring for another 10 minutes. Add more salt or sugar to taste. Dish out and set aside.
Cook's Notes:
Bottled sambal oelek is very spicy, but the above sambal recipe will "dilute" the spiciness. The recipe yields about two bottles or more sambal. You don't have to use up all the sambal for the BBQ seafood, just use enough for each seafood parcel.
You can also try out my grilled fish sambal recipe here, which is more Nyonya-style.
Most-Pinned Recipes
Ginger Garlic Baked Chicken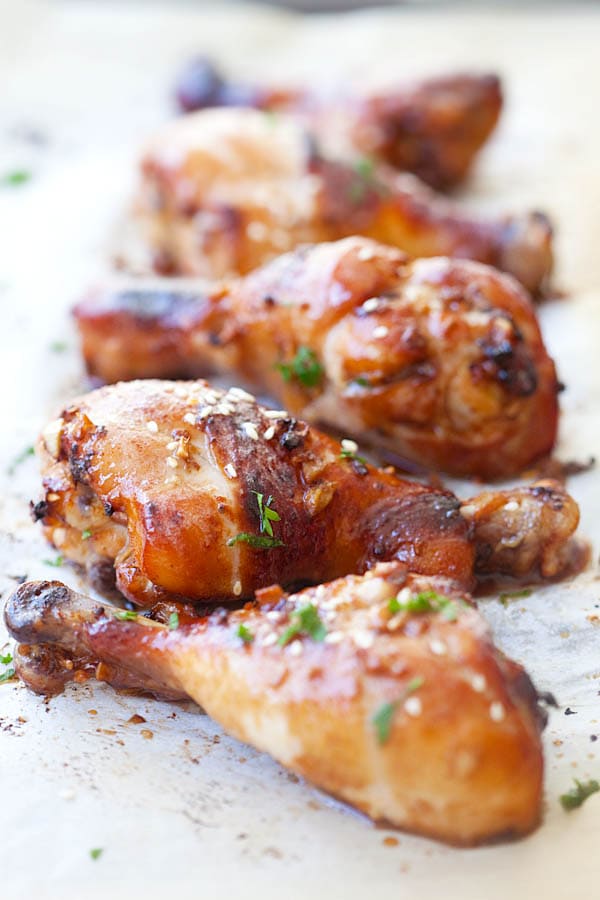 Crab Rangoon (Cream Cheese Wontons)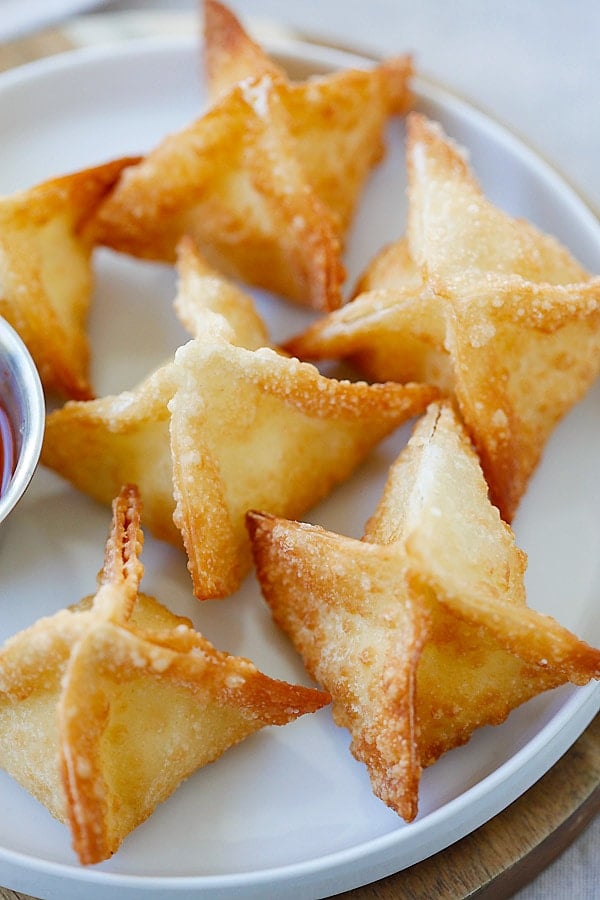 Chicken Wontons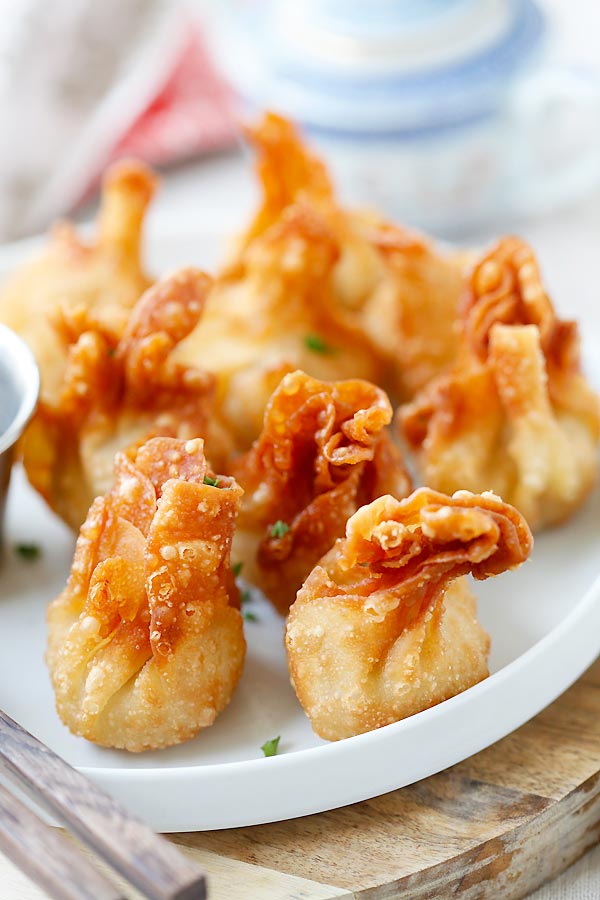 Onion Scallion Beef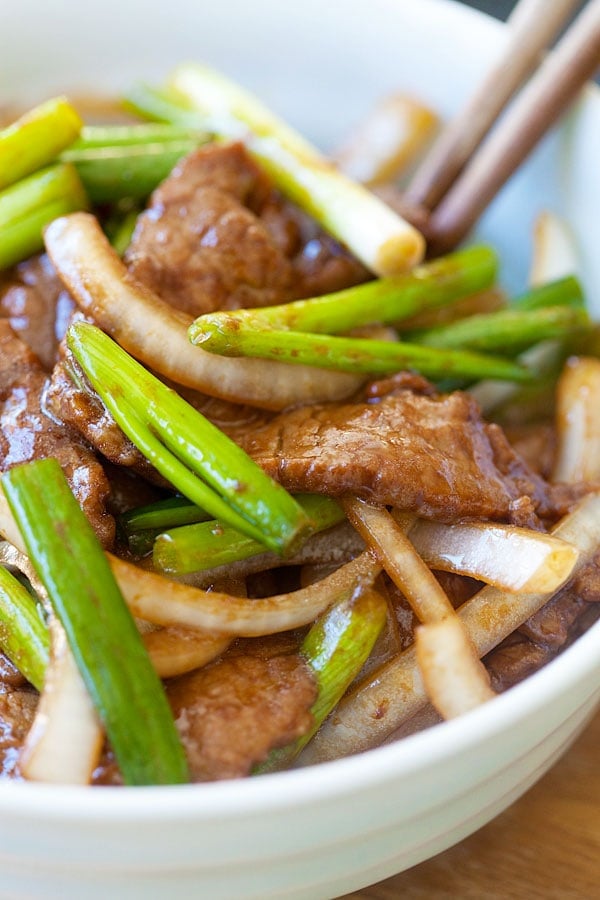 Thai Chicken Sate with Peanut Sauce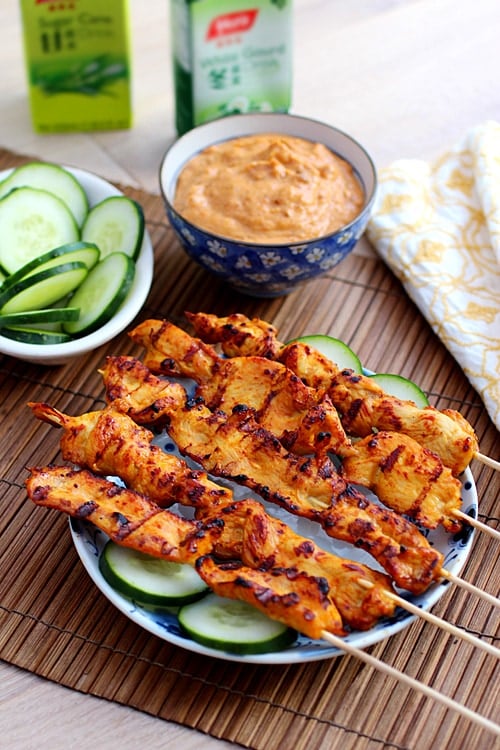 Thai Peanut Sauce