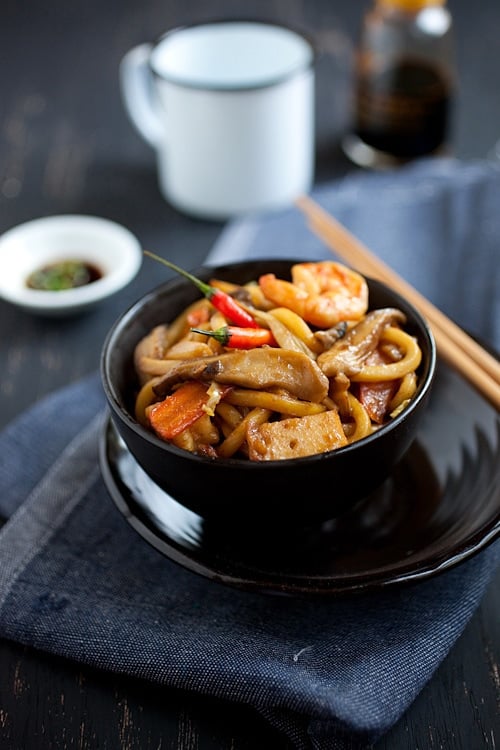 Malaysian-style Fried Udon Recipe
Serves 1 | Prep Time: 10 Minutes | Cook Time: 10 Minutes
Ingredients:
1 pack fresh udon (7 oz)
2 garlic, minced
2 tablespoon oil, lard preferred
4-5 fresh shiitake mushrooms, oyster mushrooms or king trumpet mushrooms, sliced into pieces
3-5 shrimp, shelled and deveined
6-8 slices fish cakes
2 mini carrots, peeled and sliced into thin pieces
1/3 cups shredded cabbage or Napa cabbage
A few bird's eye chilies, cut
Soy Sauce
Sauce:
4 tablespoons water
1 teaspoon oyster sauce
2 teaspoons sweet soy sauce (kecap manis)
1/2 teaspoon sugar
1 teaspoon soy sauce
1/4 teaspoon sesame oil
3 dashes white pepper
Method:
Rinse the udon with cold running water, drained and set aside. Mix all the ingredients in the Sauce in a small bowl, stir to blend well. Set aside.
Prepare the soy sauce and cut chilies condiments in a small saucer. Just add some soy sauce to the cut chilies.
Heat up a wok and add the oil (or lard). When the hot is fully heated, add the garlic and stir fry until aromatic. Add the shrimp and fish cake and stir-fry until the shrimp is half cooked. Add the carrot and napa cabbage and stir for a few times. Add the udon noodles into the wok, follow by the Sauce. Stir continuously to combine all the ingredients in the wok. Let cook for a little bit, stir a few times and make sure the udon noodles are cooked through. Dish out and serve immediately with the cut chilies and soy sauce condiment.
Cook's Note:
The dish should be a little wet as the sauce should cling to every strand of the udon noodles. It shouldn't be dried. Add a little water if it's become dry.
If you can't find fresh udon, use dried udon. Cook it according to package instructions, about 80% cooked through before stir-frying.
Most-Pinned Recipes
Ginger Garlic Baked Chicken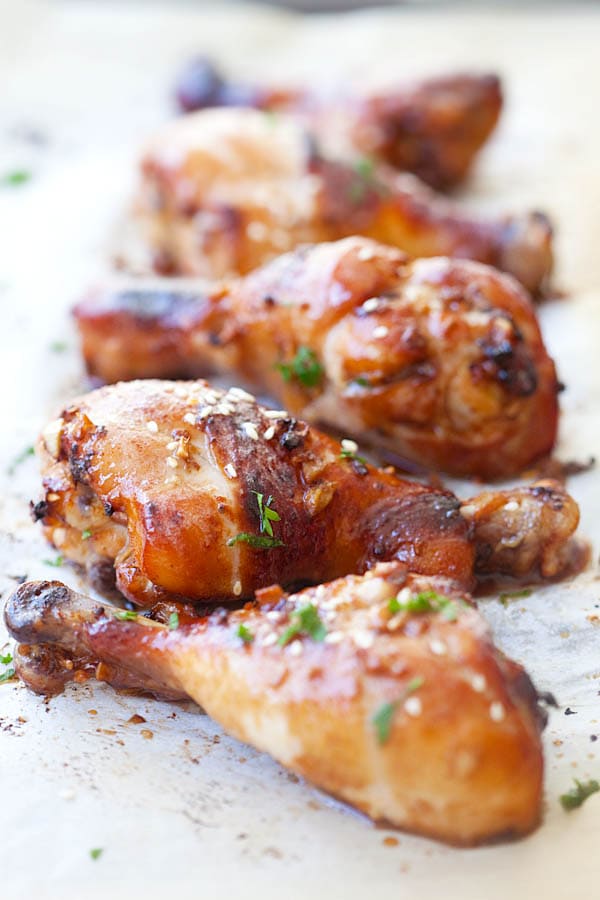 Crab Rangoon (Cream Cheese Wontons)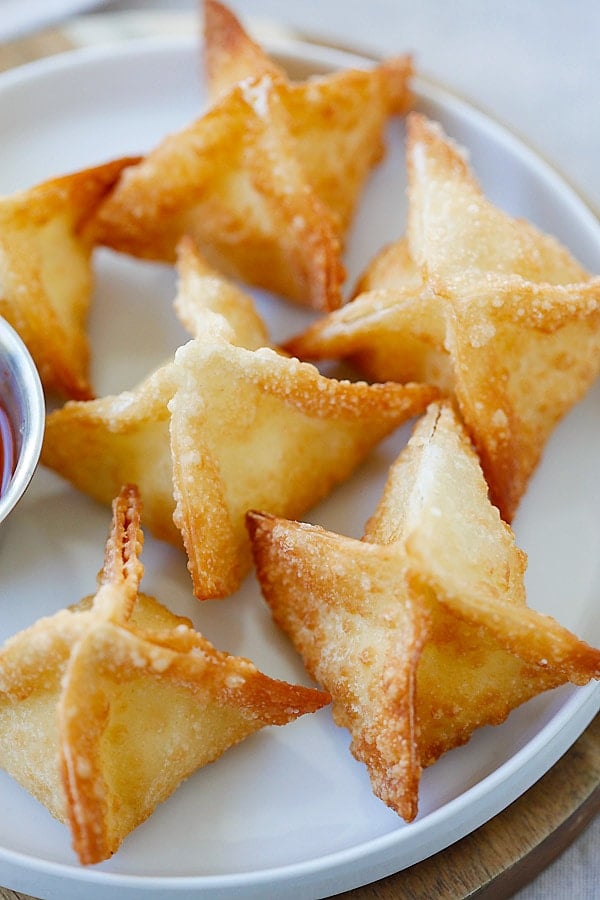 Chicken Wontons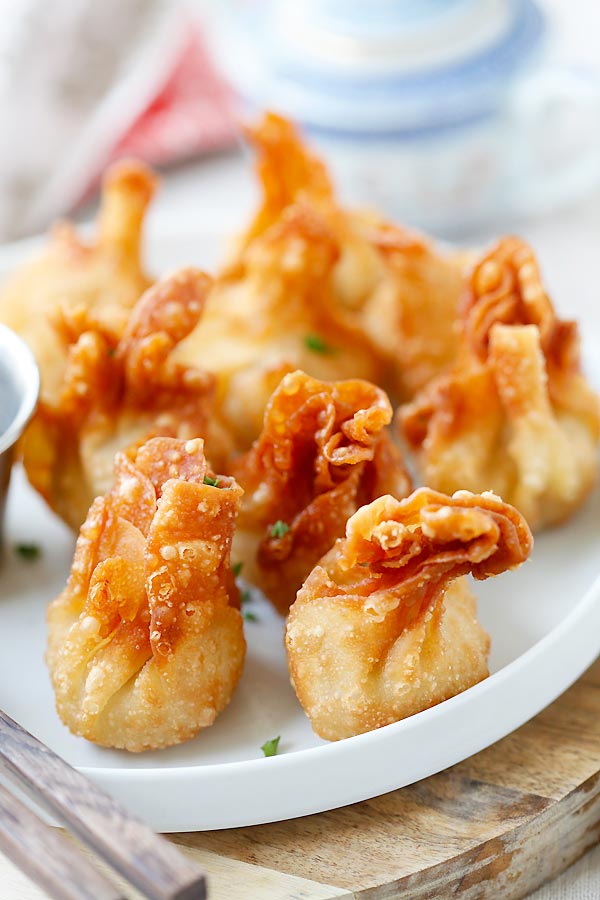 Onion Scallion Beef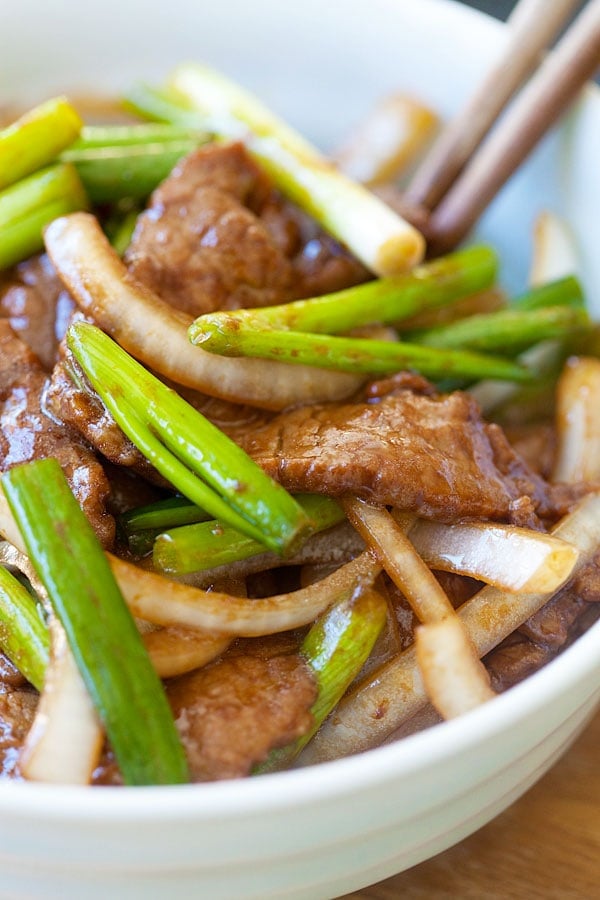 Thai Chicken Sate with Peanut Sauce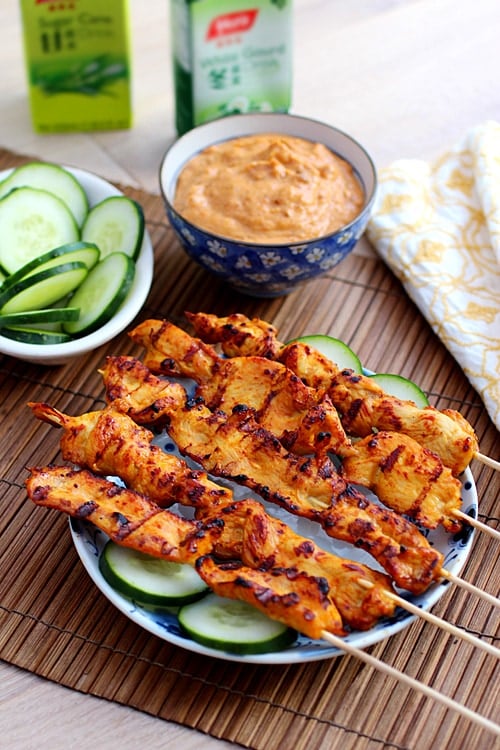 Thai Peanut Sauce