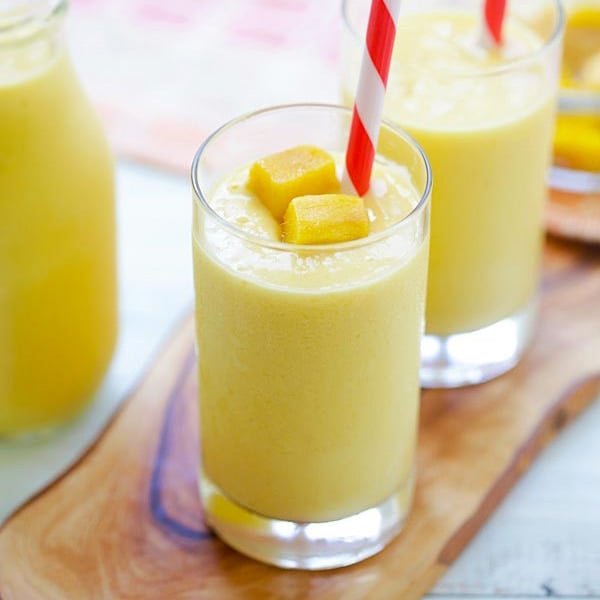 Mango Lassi
Mango Lassi – a rich, popular Indian smoothie with fresh mango, yogurt and honey. Easy recipe that takes 10 mins to make! | rasamalaysia.com
Total Time:
Ingredients:
2 ripe mangoes, peeled and diced, about 1 lb.
5 tablespoons honey or agave nectar, or to taste
1 cup ice
1 heaping cup plain yogurt
Method:
Peel the mango skin, discard seed and cut the mangoes into small pieces. Combine all the ingredients in an electronic mixer or blender and blend well. Make sure the mangoes are completely blended into a smoothie.
Adjust the ingredients as per your taste, pour into glasses and serve immediately.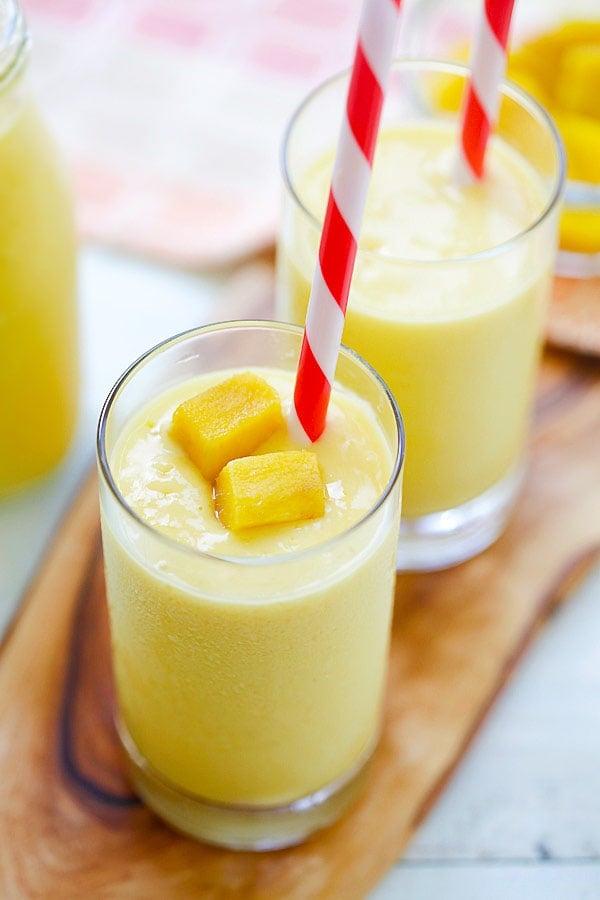 Mango Lassi
Mango Lassi – a rich, popular Indian beverage with fresh mango, yogurt, and honey. A super easy recipe and takes only 5 minutes to make!
Originally published on August 5, 2009. Updated with new photos.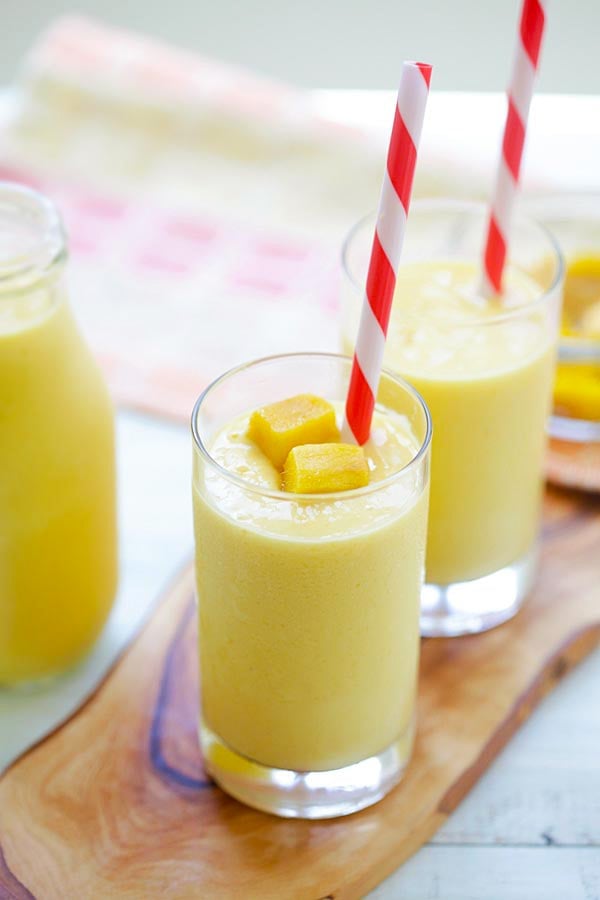 Mango lassi is one of my favorite Indian beverages. Mango Lassi is an easy-to-make rich, popular Indian beverage with fresh mango, yogurt and honey. It's great for any time of the year and especially delightful during summertime.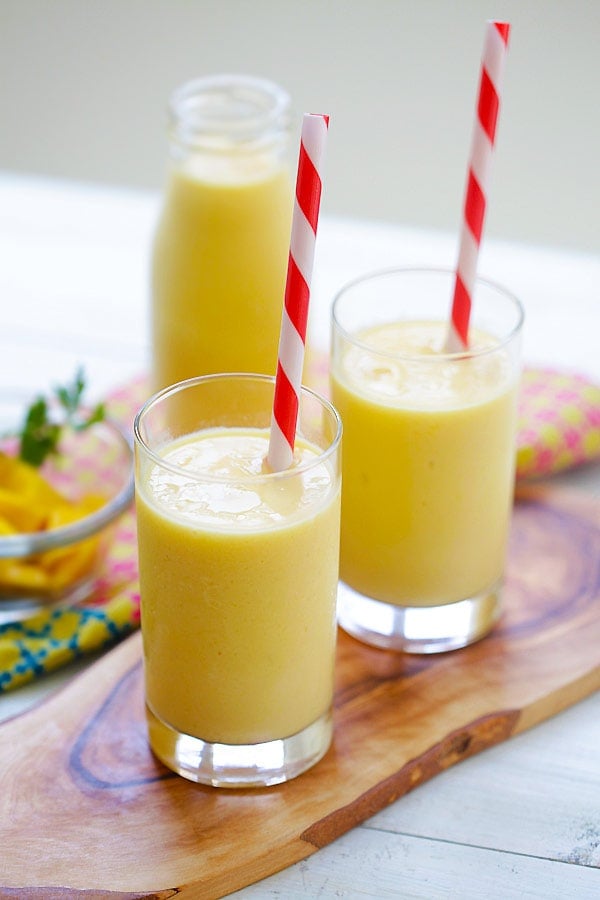 I first tasted Mango Lassi at an Indian buffet restaurant, and since then I am hooked. I love its fruity sweet taste, creamy richness from yogurt, and the smoothness of blended mango. Mango lassi is just perfect with fiery and spice-laden Indian food.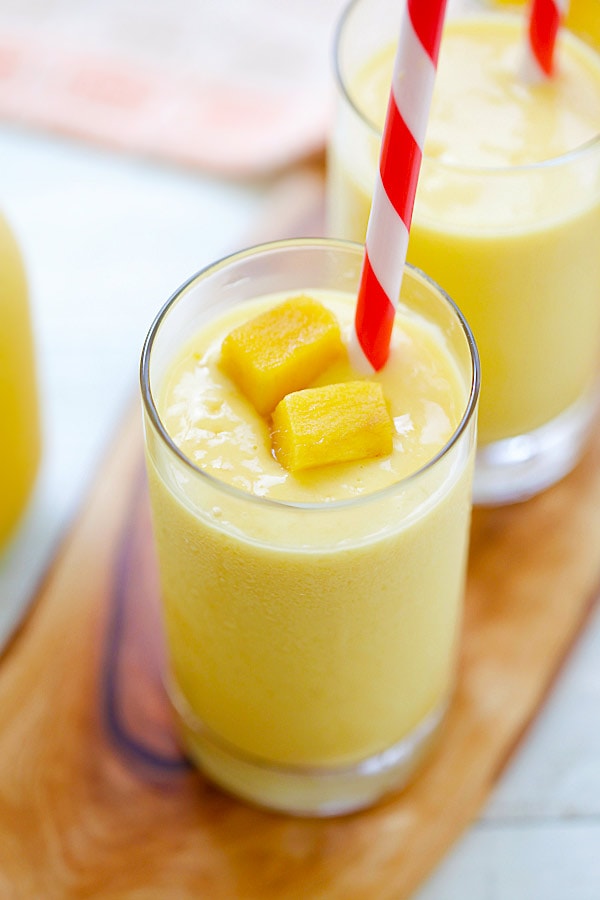 Here is my easy mango lassi recipe that is so easy to make. All it takes is 5 minutes in a blender. I use honey instead of sugar but you can use either, or agave nectar.
To make this Mango Lassi recipe even easier, check out the following video. Make sure you subscribe to my YouTube channel for future videos.