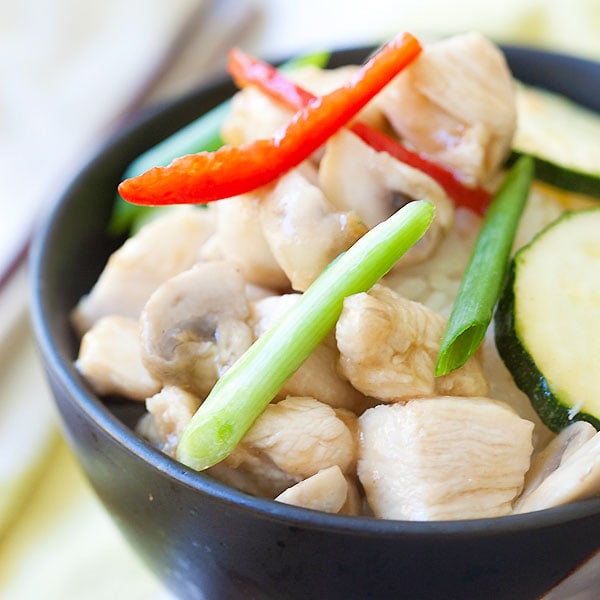 Chinese Mushroom Chicken
Mushroom chicken is a simple Chinese recipe with mushroom, chicken and zucchini stir-fried in a simple brown sauce. Easy and tasty mushroom chicken recipe | rasamalaysia.com
Prep time:
Cook time:
Total Time:
Ingredients:
10 oz boneless and skinless chicken breast, cut into cubes
1 teaspoon cornstarch
2 tablespoons oil
5 slices peeled ginger
4 oz mushroom, cut into halves
8 oz zucchini, cut into pieces
Sauce:
1 tablespoon soy sauce
1 tablespoon oyster sauce
1 teaspoon sugar
3 dashes white pepper
1/8 teaspoon sesame oil
2 tablespoons water
1 teaspoon cornstarch
Salt, to taste
Method:
Marinate the chicken with the cornstarch. Set aside for 10 minutes. Mix the Sauce ingredients and set aside.
Heat up a wok and add the oil. Add the ginger and stir-fry until aromatic. Add the chicken into the wok and stir fry until the chicken turn white. Add the mushroom and zucchini into the wok and continue to stir-fry. Add the Sauce into the wok and do a few quick stirs until the sauce nicely coat the chicken, mushroom, and zucchini. Cook for 1 minute or until the chicken is cooked. Dish out and serve immediately.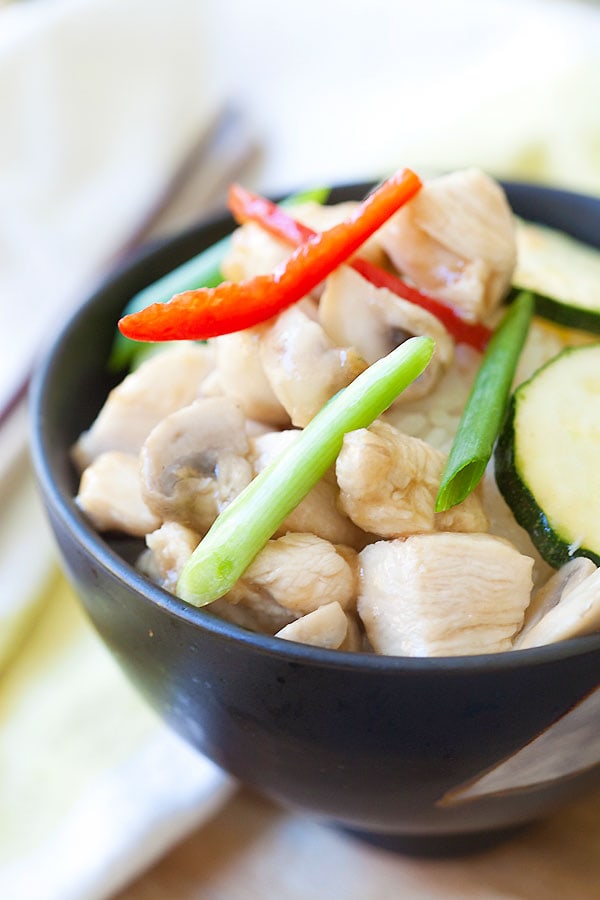 Mushroom Chicken
Mushroom chicken is a simple Chinese recipe with mushroom, chicken and zucchini stir-fried in a simple brown sauce. Easy and tasty mushroom chicken recipe.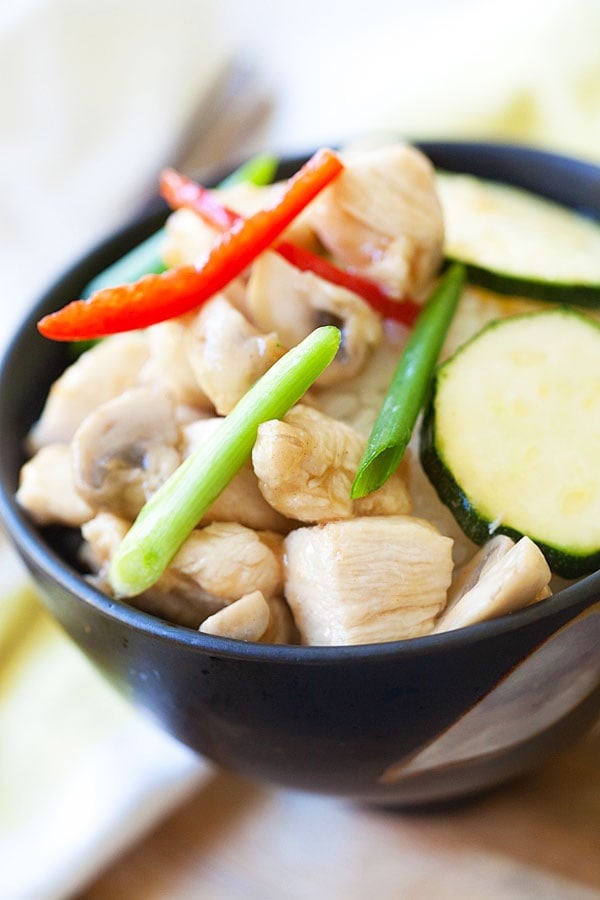 Originally published on Oct 27, 2009. Updated with new photos.
As much as I love cooking, I don't—and can't—cook every day. If you are a home cook, I am sure you understand what I mean. Some days, you wake up, open the refrigerator, look at the ingredients you have, and your mind just goes blank. You either feel like you run out of cooking ideas, don't know what to cook, don't feel motivated to cook, or simply don't want to cook. It happens to me a lot and that's when I go to the hot food section of Asian grocery stores and buy pre-cooked food.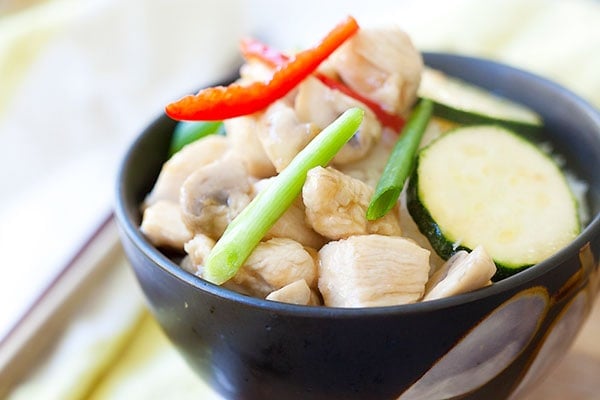 If you live in California, there are plenty of such establishments, where you can get various types of Chinese, Taiwanese, Korean, Vietnamese, or Thai dishes. The offerings depend on the type of Asian grocery store you go to. I love Chinese food so I usually go to Chinese grocery store to get them.
Mushroom chicken is one of the dishes I usually get because I love both mushrooms and chicken. It's nothing fancy, but it goes well with rice. I also love zucchini, which adds texture and freshness to the dish. Here is my mushroom chicken recipe—a simple Chinese recipe that you can make at home.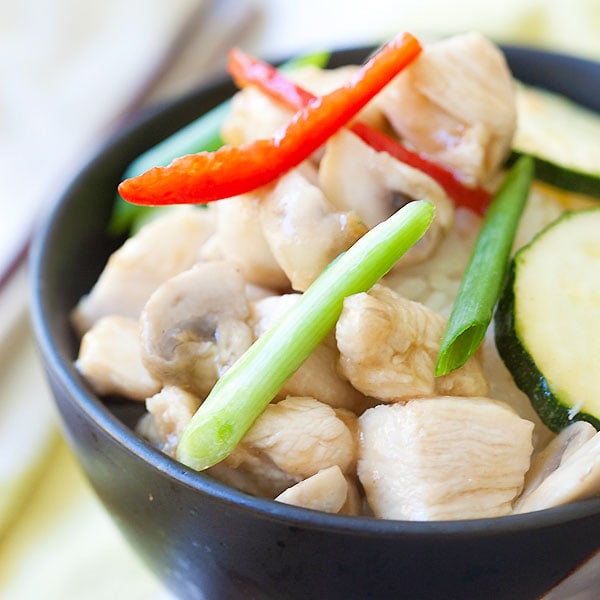 Rate This
Recipe Name
Preparation Time
Cook Time
Total Time
Average Rating

Based on 3 Review(s)