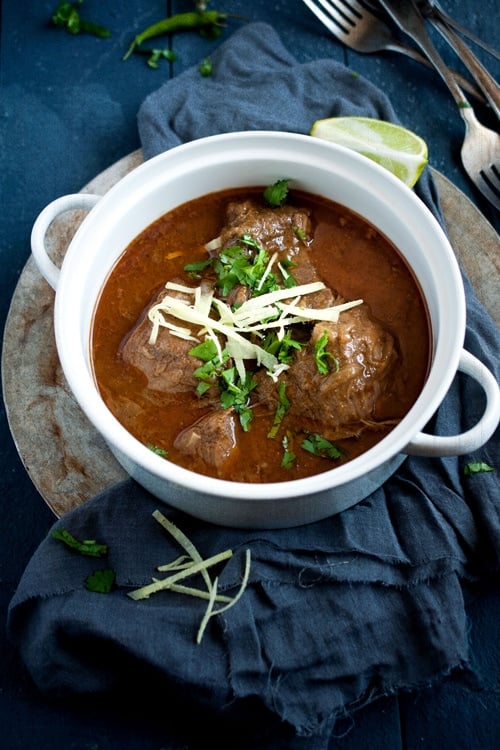 Fall is the season for hearty stews so I invited my friend Reem at Simply Reem back for a fabulous beef stew recipe. Nihari is a beef stew popular in the northern region of India, Pakistan, and Bangladesh. Nothing tastes better than aromatic and spice-laden beef stew where the meat is so tender it falls off the bone. If you love spices in your cooking, hop over to Simply Reem for more delicious recipes. You can also check out her Indian chicken curry recipe.
Thank you Bee, for giving me an opportunity once again to share a recipe on your wonderful blog. I know you liked this Nihari, or beef shank stew and hopefully the readers on Rasa Malaysia will like it too.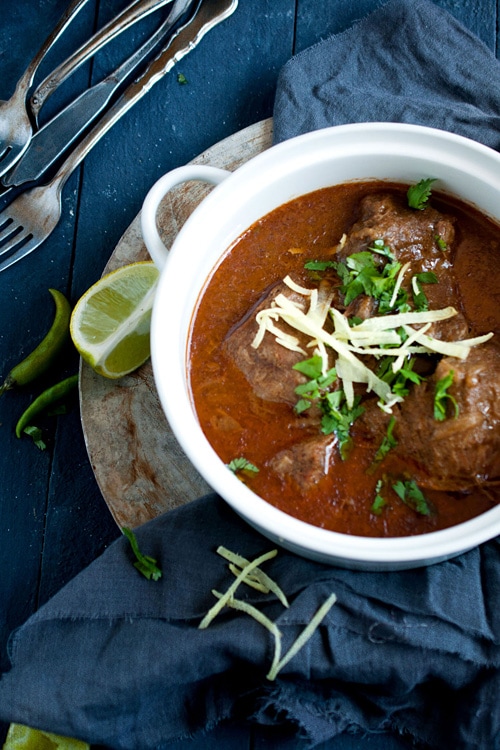 The best way to celebrate and welcome Fall/Winter is with a bowl of hot slow cooked beef stew, comforting and assuring in the chilly evenings or a fleeting sun-kissed fall afternoon. Although in the current fast-paced lifestyle, slow cooking is not something we look forward to, but fall is the season to enjoy the pleasure of warmth and fill the home with the aromas of wonderful spices.
Today I am sharing with you all a very delicious and traditional slow cooked Beef Shank Stew, also known as Nihari. Traditionally this beef stew is cooked slowly over night and eaten as breakfast in early chilly mornings but you can enjoy it over lunch or dinner. This is a spicy stew with wonderful flavors and aromas of different spices, which give the much needed warmth in cold season.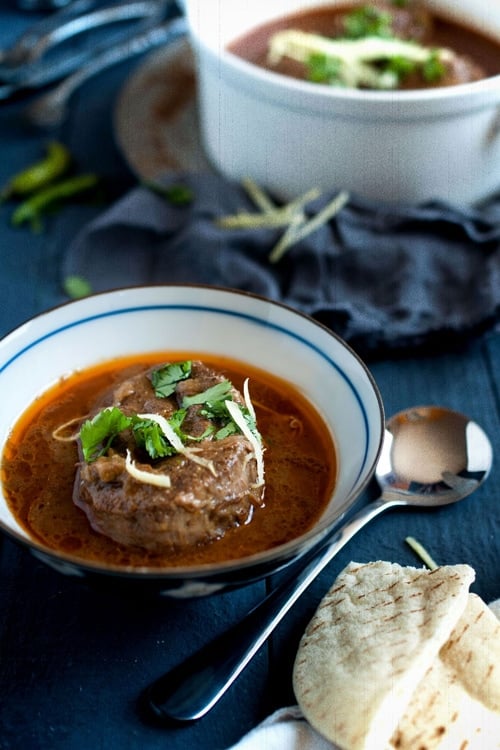 The best part about Nihari is that it is not at all difficult to prepare and makes a perfect cook-ahead item as the flavors develop with time. You may also choose to make it with lamb, chicken or even other cut of beef; just adjust the cooking time according to your preference.
Try this Nihari recipe and enjoy fall (and soon winter) with a healthy and warming stew on your dinner table.