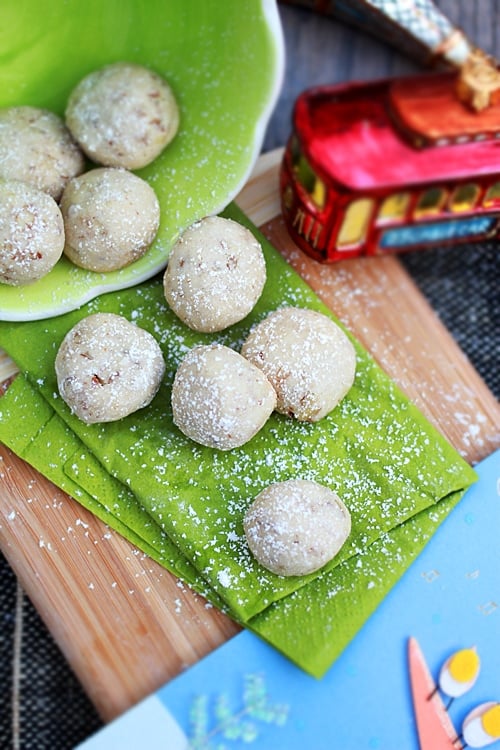 My holiday baking continues today with pecan sandies, one of the classic cookies for the holidays. Everyone loves buttery and crumbly cookies and these pecan sandies are made with finely chopped pecans, butter, and all-purpose flour and dusted with powdered sugar for extra sweetness.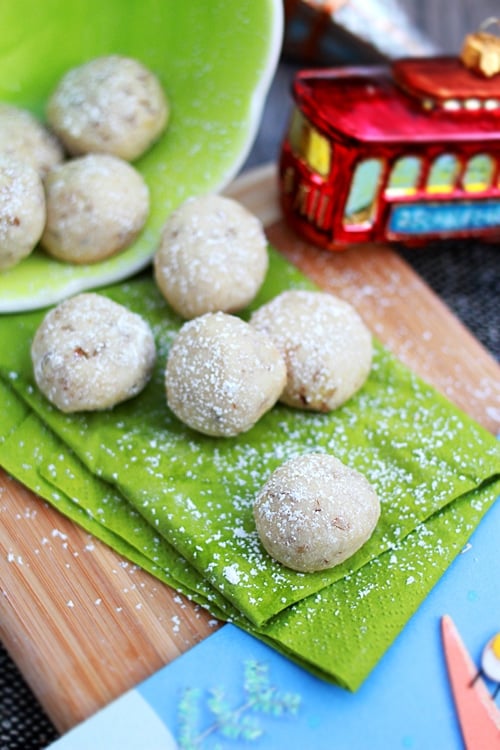 I have never made pecan sandies before so I referred to a cookie magazine I got while shopping—100 Best Cookies 2012 magazine. The magazine is graced with all festive cookies and I basically wanted to try making everyone of them. I am a big fan of butter cookies and my son has acquired a liking for them. In fact, he only loves the cookies I bake.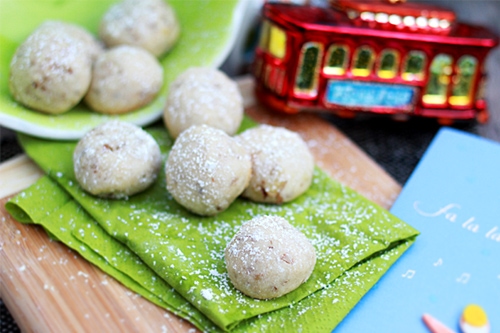 Anyway, here is the pecan sandies recipe. This recipe is definitely a keeper. For the dusting of powdered sugar, you can do without it as the cookies are already sweet enough. However, if you want your pecan sandies to look even more tantalizing, lightly dust them with some powdered sugar, just like how I did on the photos above. Have fun and enjoy holiday baking!