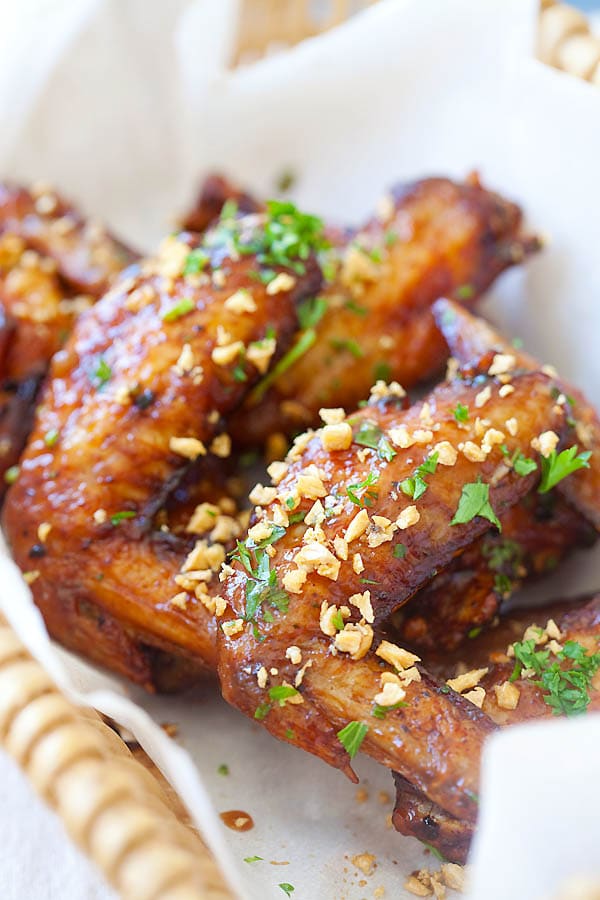 Pok Pok Wings Recipe
Adapted from Food & Wine
Serves 3-4 as an appetizer | Prep Time: 10 Minutes | Cook Time: 20 Minutes
Ingredients:
1/4 cup fish sauce
1/4 cup superfine sugar
8 cloves garlic, 5 crushed and 3 minced
1 1/2 pounds chicken wings
2 tablespoons vegetable oil, plus more for frying
1/3 cup cornstarch
1 tablespoon chopped cilantro
1 tablespoon chopped mint
Method:
In a bowl, whisk the fish sauce, sugar and crushed garlic. Add the wings and toss to coat. Refrigerate for 3 hours, tossing the wings occasionally.
Heat the 2 tablespoons of oil in a small skillet. Add the minced garlic; cook over moderate heat until golden, 3 minutes. Drain on paper towels.
In a large pot, heat 2 inches of oil to 350°. Pat the wings dry on paper towels; reserve the marinade. Put the cornstarch in a shallow bowl, add the wings and turn to coat. Fry the wings in batches until golden and cooked through, about 10 minutes. Drain on paper towels and transfer to a bowl.
In a small saucepan, simmer the marinade over moderately high heat until syrupy, 5 minutes. Strain over the wings and toss. Top with the cilantro, mint and fried garlic and serve immediately.
Cook's Notes:
The original recipe called for only 4 garlic but I doubled them because I love garlic and found the marinade to be overpowering because of the smell of the fish sauce.
For the glaze, you can prepare new fish sauce (1/4 cup) plus sugar (1/4 cup) mixture and reduce it to a syrupy consistency if you are skeptical about using the marinade.
Most-Pinned Recipes
Ginger Garlic Baked Chicken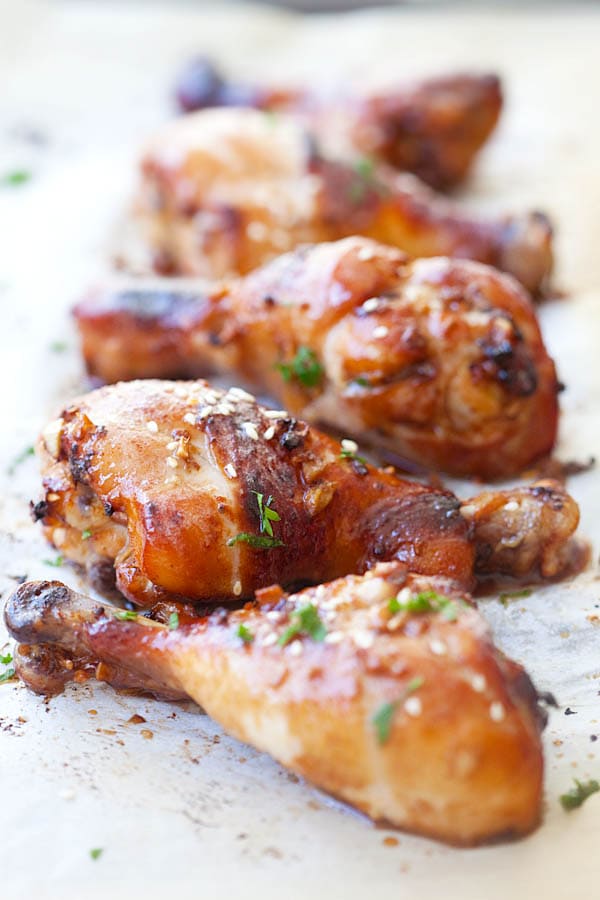 Crab Rangoon (Cream Cheese Wontons)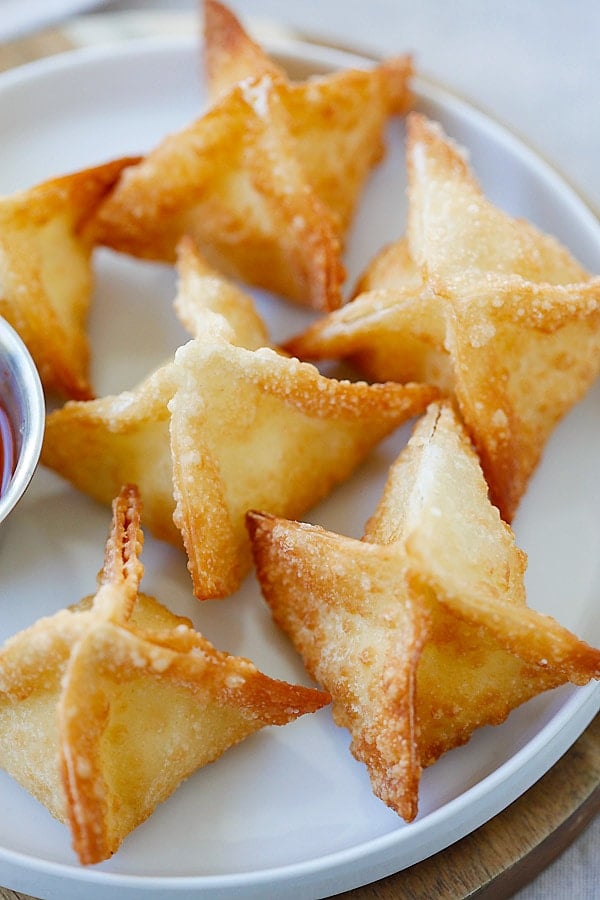 Chicken Wontons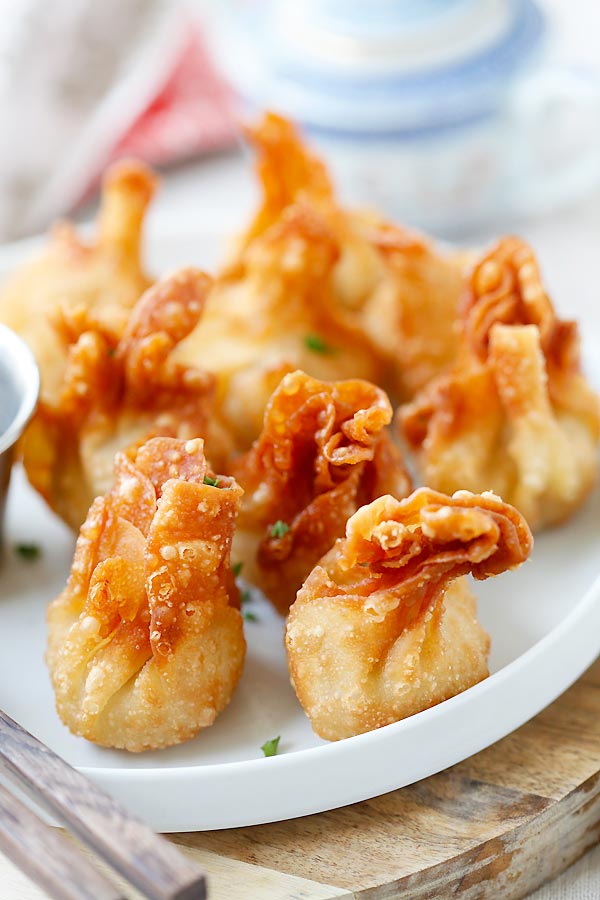 Onion Scallion Beef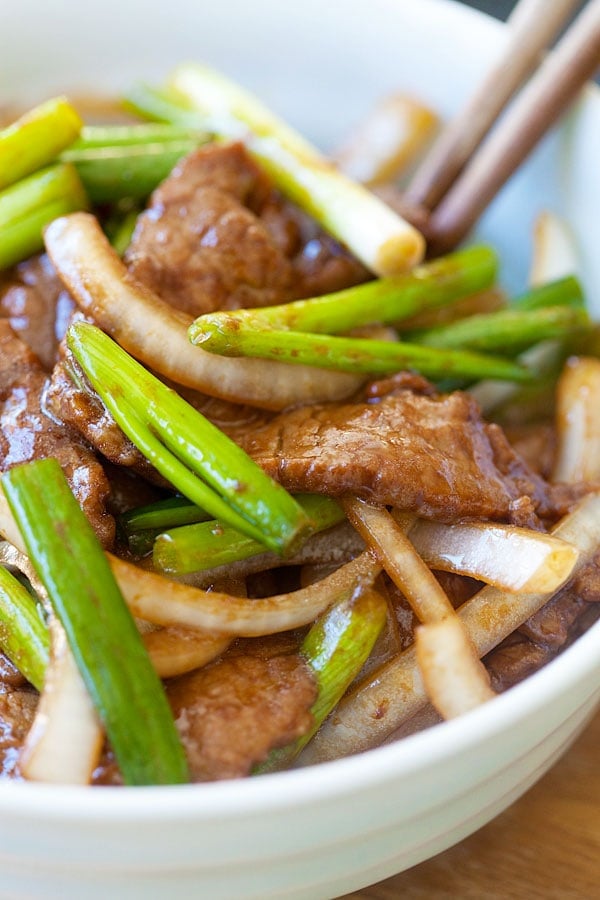 Thai Chicken Sate with Peanut Sauce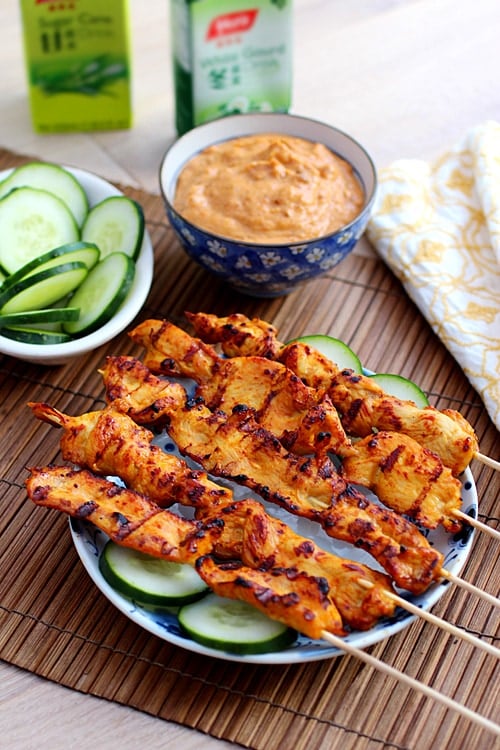 Thai Peanut Sauce