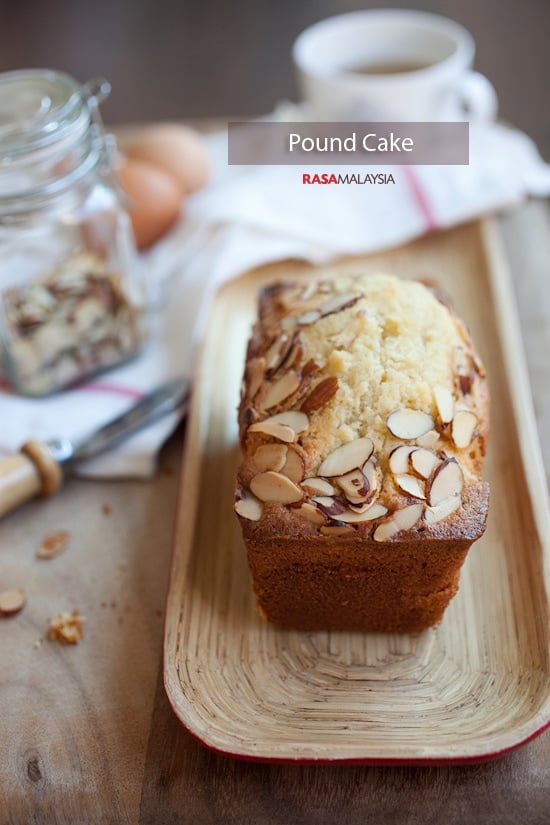 Pound Cake Recipe
Adapted from Better Homes and Garden, May 2009 issue
Prep: 20 min | Bake: 1 1/4 hour; Oven: 300 degree F
Makes two loaves or four mini-loaves or one 10-inch tube cake
Ingredients:
6 eggs (room temperature)
1 cup unsalted butter (8 oz.), cut into 1/2-inch pieces
8 oz. cold cream cheese, cut into 1-inch pieces
2 1/2 cups fine sugar
1 teaspoon kosher salt
4 teaspoons pure vanilla
3 cups sifted cake flour or 2 1/2 cups plus 2 tablespoons all-purpose flour
1/4 cup sliced almonds
Method:
Butter and lightly flour your 8x4x2 inch loaf pans or one 10-inch tube pan. (I used a mini loaf pan and makes 4 loaves.)
Beat the butter on low speed for 2 minutes and add cream cheese. Beat on low speed for 3 minutes until well-blended. While beating, add sugar, salt, and vanilla and turn the speed to medium speed for about 5 minutes until light and fluffy. Then, add eggs one at a time and continue beating.
Turn the speed to low before adding the flour. Beat the batter until well blended and smooth. Transfer batter into the pan. Shake pan gently to distribute the batter. Run a spatula in zigzag pattern through the batter and then top with sliced almonds.
Place on the pan in the center rack of a cold oven and bake at 300 degree F for 1 hour 15 minutes or until a cake tester comes out dry. If you are using a tube pan, bake for 1 hour 45 minutes. Transfer the pound cake to a cooling rack for about 10 minutes before removing from pans and serving.
Cook's Note:
Proper creaming is critical for a perfect pound cake. Creaming is the process of blending the butter and sugar together to incorporate air and it usually takes about 5 minutes or until light and fluffy. So, don't cheat like I did.
Most-Pinned Recipes
Brownie Butter Cake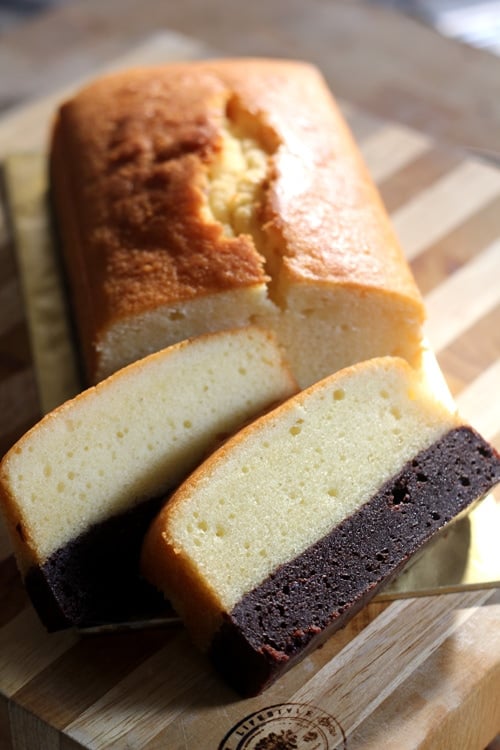 Nutella Cheesecake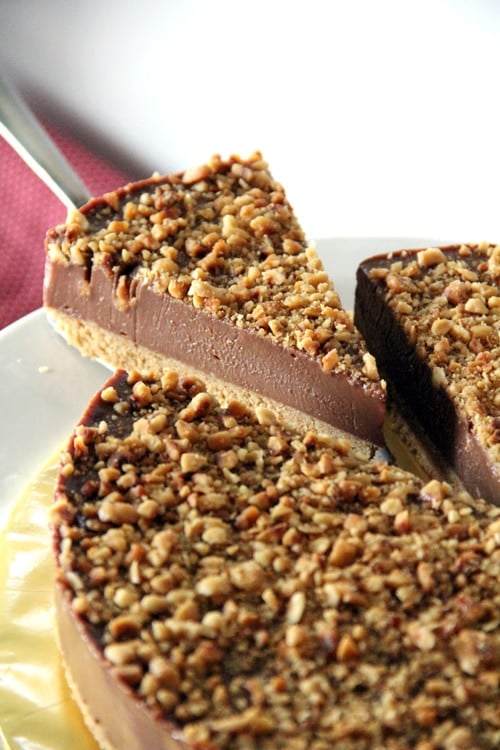 Chocolate Chip Cookie Dough Cheesecake Bar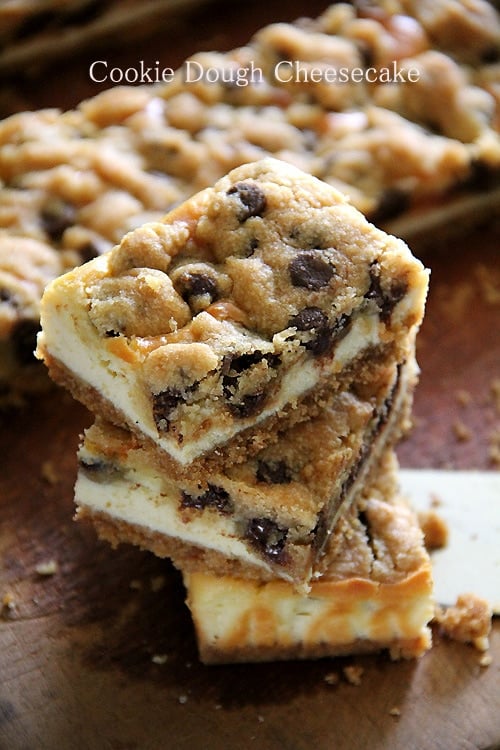 Butter Cake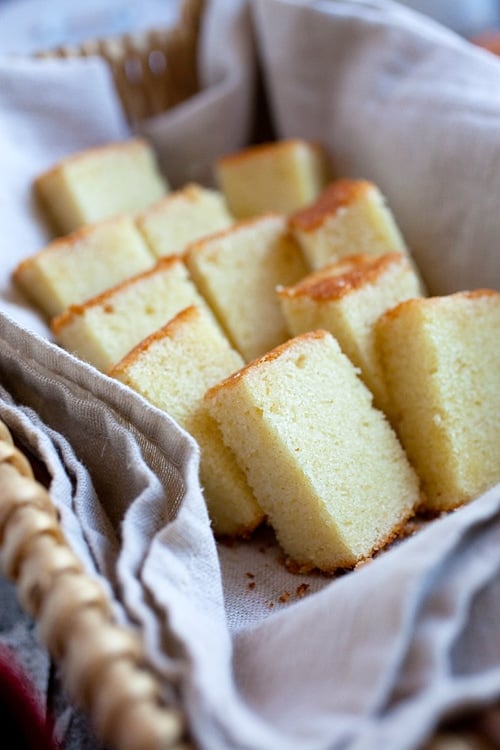 Peanut Butter Cheesecake Brownies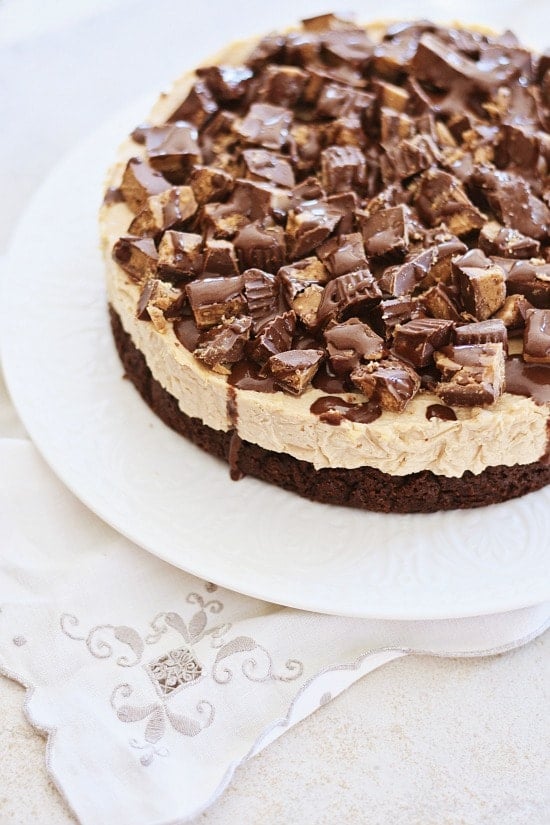 Meyer Lemon Pound Cake