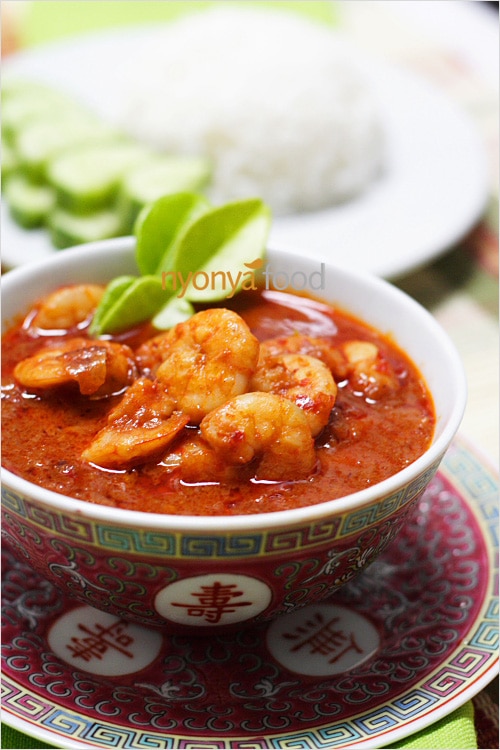 Sambal Udang Recipe (Prawn Sambal Recipe)
Ingredients:
5 tbsp cooking oil
500g shrimp(shelled and deveined)
2 cups water
2 tbsp tamarind pulp (mixed with 1/2 cup water & strained)
3 kaffir lime leave (sliced thinly)
2 tsp salt
1 tsp sugarSpice paste10 dry red chilies (soak in water before grinding)
10 shallot (skin peeled and sliced)
30g belacan (Malaysian shrimp paste)
Method:
1. Combine all spice paste ingredients in a blender and blend well.
2. Heat up cooking oil, add in the blended spice paste and stir-fry until fragrant.
3. Add in shrimp & continue to stir-fry for about 2-3 minutes.
4. Add in water, tamarind juice, bringing it to a quick boil. Add in salt, sugar & kaffir lime leaves. Dish out & serve hot.
Most-Pinned Recipes
Ginger Garlic Baked Chicken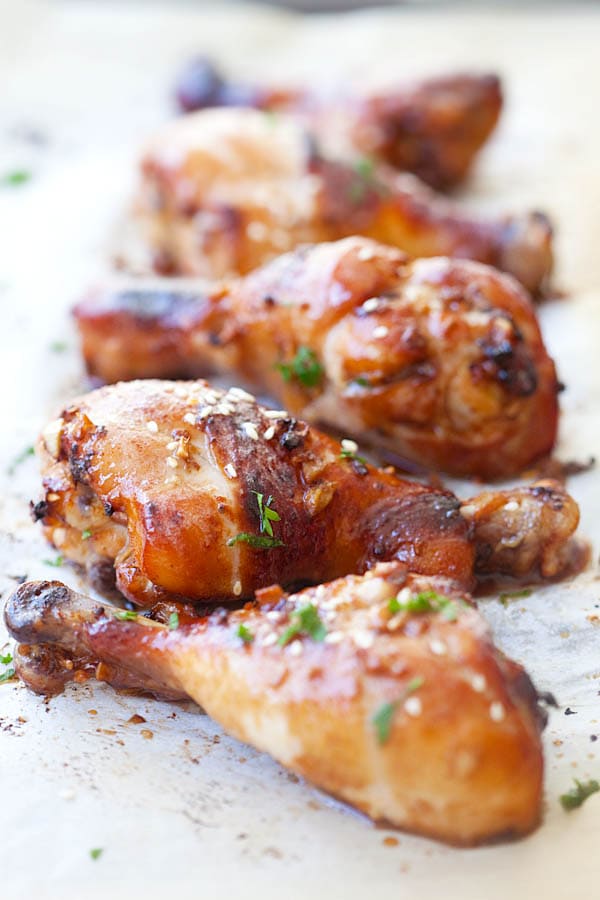 Crab Rangoon (Cream Cheese Wontons)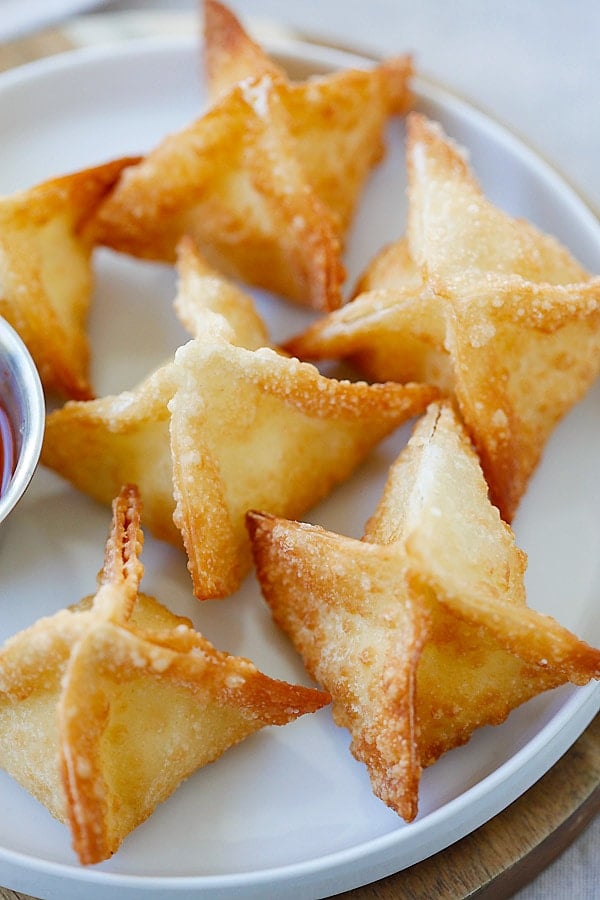 Chicken Wontons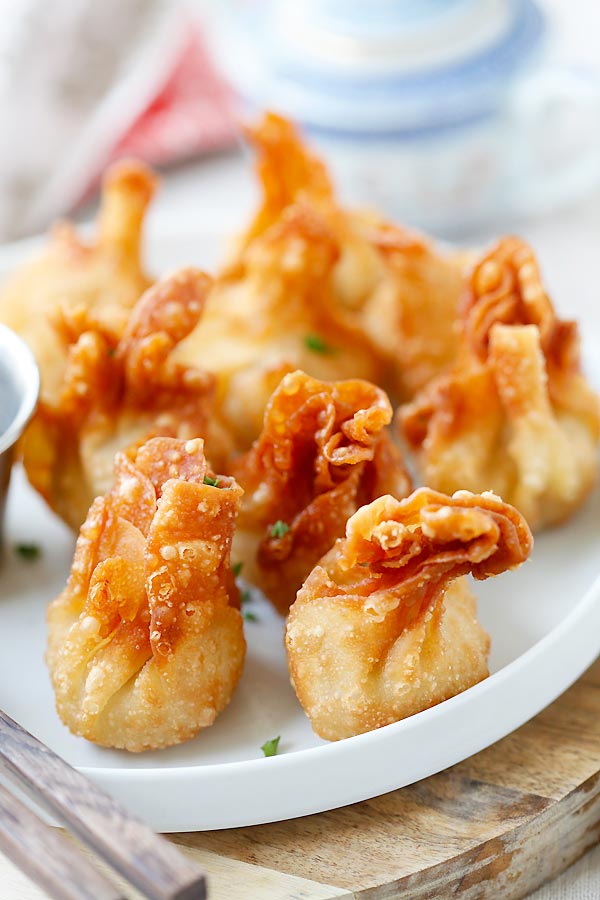 Onion Scallion Beef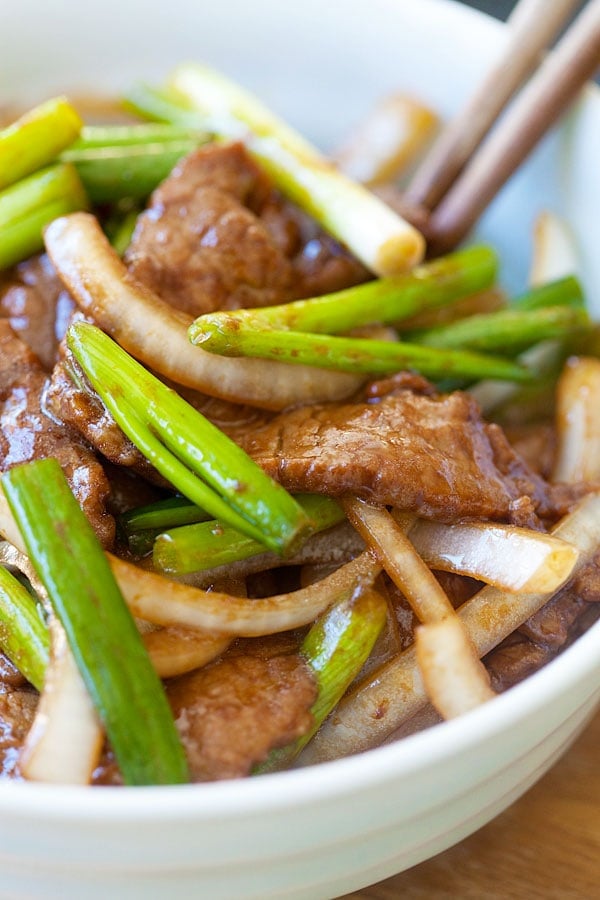 Thai Chicken Sate with Peanut Sauce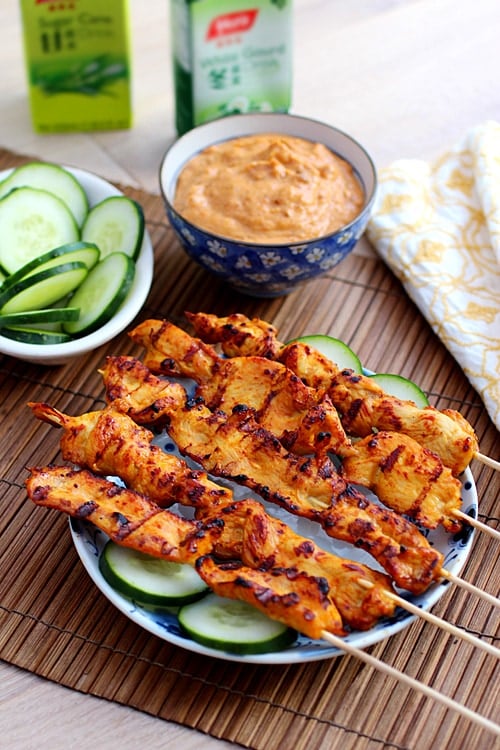 Thai Peanut Sauce