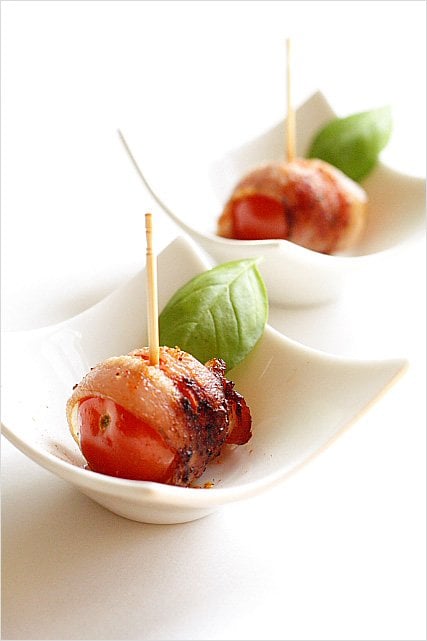 Recipe: Bacon Wrapped Cherry Tomatoes
Ingredients:
1 pack cherry tomatoes (12 oz)
1 pack bacon (12 oz)
Toothpicks (soak the toothpicks in water for a few hours)
Nanami Togarashi (Japanese assorted chili pepper)
Method:
Cut the bacon strip into half-length. Put the cherry tomato towards the end of the bacon strip and wrap tight. Hold the cherry tomato with a toothpick, set aside. Sprinkle some Nanami Togarashi onto the bacon.
Heat up an indoor grill and grill until the bacon turns brown and crisp. For an outdoor grill, use low heat. Serve immediately.
Cook's note:
You can get Nanami Togarashi at the Asian section of any food stores.
Most-Pinned Recipes
Ginger Garlic Baked Chicken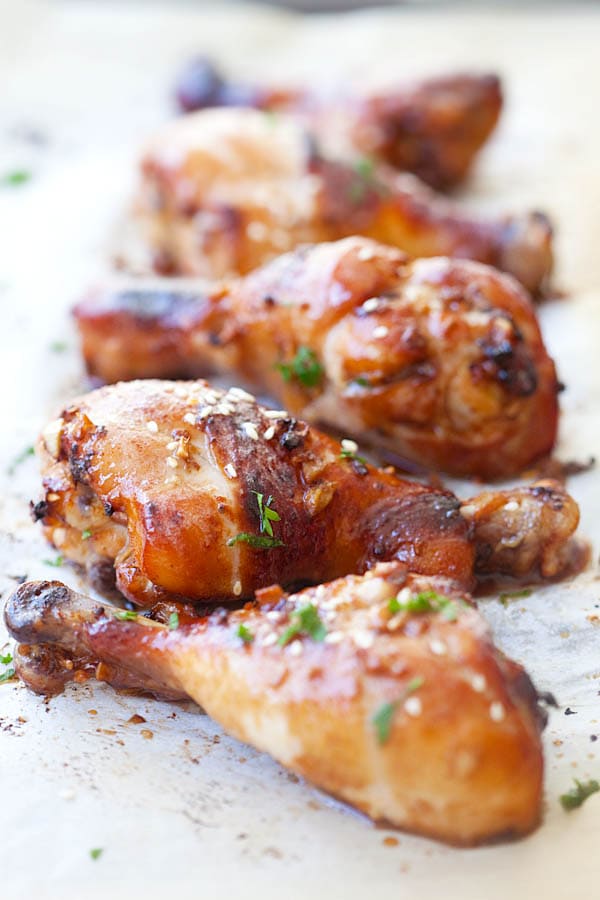 Crab Rangoon (Cream Cheese Wontons)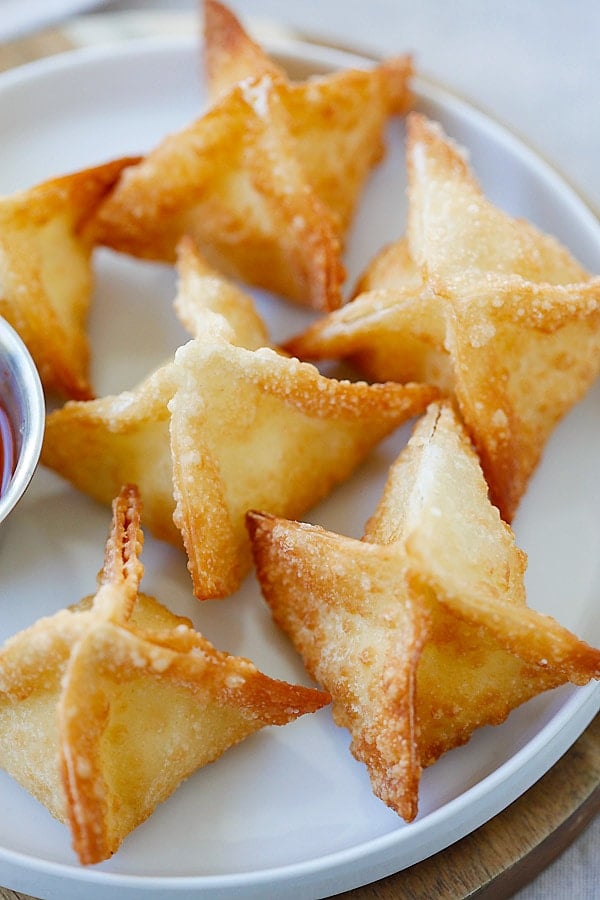 Chicken Wontons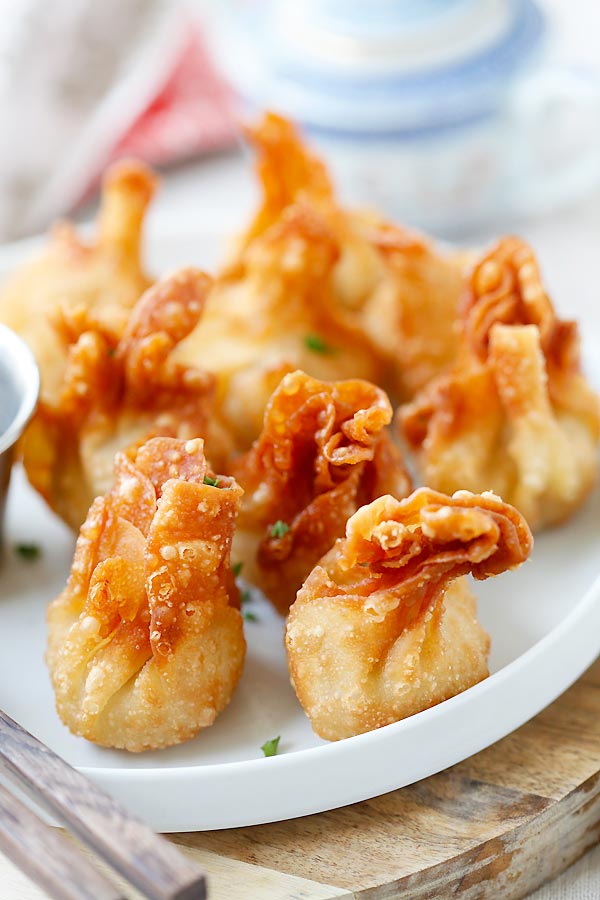 Onion Scallion Beef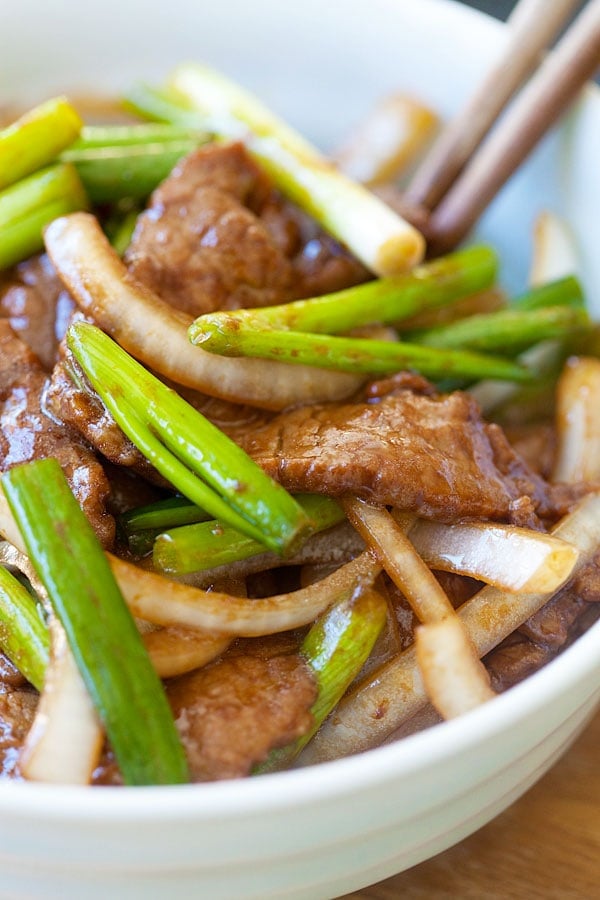 Thai Chicken Sate with Peanut Sauce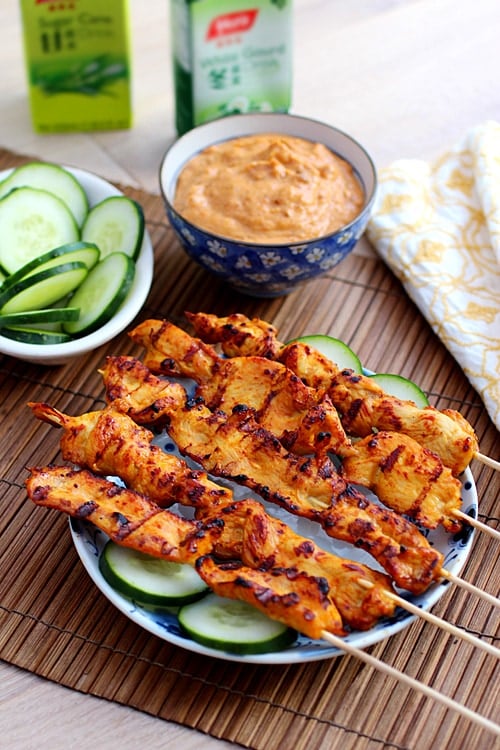 Thai Peanut Sauce