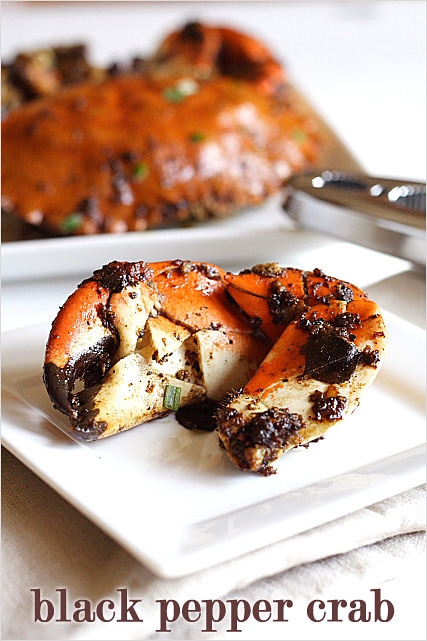 Recipe: Black Pepper Crab
(Source: Authentic Recipes from Malaysia)
This is a real Malaysian dish, starting with mud crabs and Chinese seasonings, adding Indian black pepper and curry leaves, enriching the flavor with butter and then tossing in Malay bird's-eye chilies for a knock-out result.
Ingredients:
3 fresh mud crabs (about 1 lb each)
Oil for deep frying
2 tablespoons butter
2 shallots, thinly sliced
2 cloves garlic, very finely chopped
1 tablespoon salted soya beans, mashed
2 tablespoons dried prawns, roasted and ground
2 tablespoons black pepper, ground coarsely
1/2 cup curry leaves
10 red or green bird's-eye chilies, chopped
2 tablespoons black soy sauce
3 tablespoons sugar
2 tablespoons oyster sauce
Method:
Clean the crabs and cut in half, discarding the spongy "dead man's fingers." Smash the claws with a cleaver to allow the seasonings in. Deep fry the crab until half-cooked, drain and set aside.
Heat a wok, melt butter and put in shallots, garlic, salted soy beans, dried prawns, black pepper, curry leaves and chilies. Saute till fragrant, then add crab and the remaining ingredients. Cook for 5-10 minutes until the crab is done.
Cook's Note:
I used stone crab for this recipe because I just love the big, juicy, and succulent claws of stone crabs, and this back pepper crab recipe is perfect for those claws!
Most-Pinned Recipes
Ginger Garlic Baked Chicken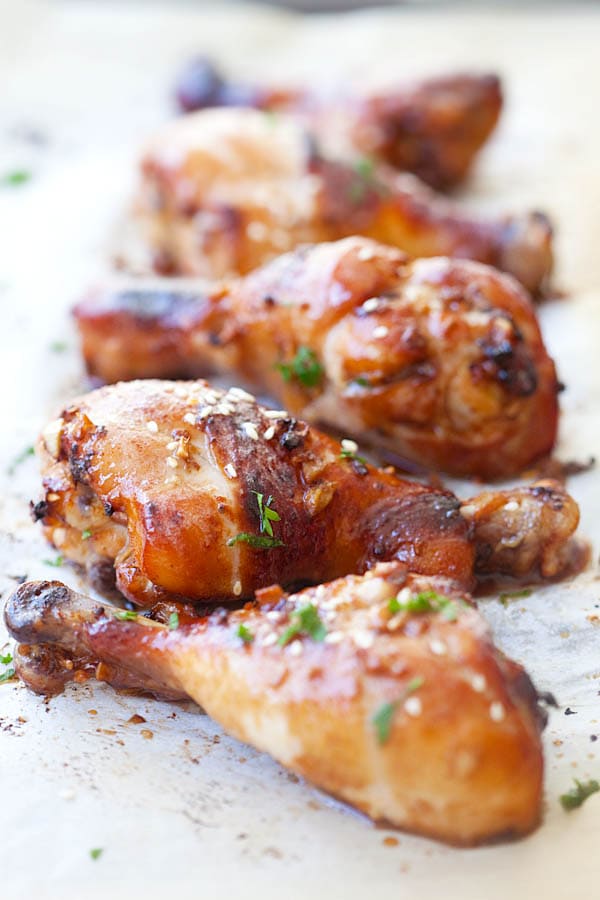 Crab Rangoon (Cream Cheese Wontons)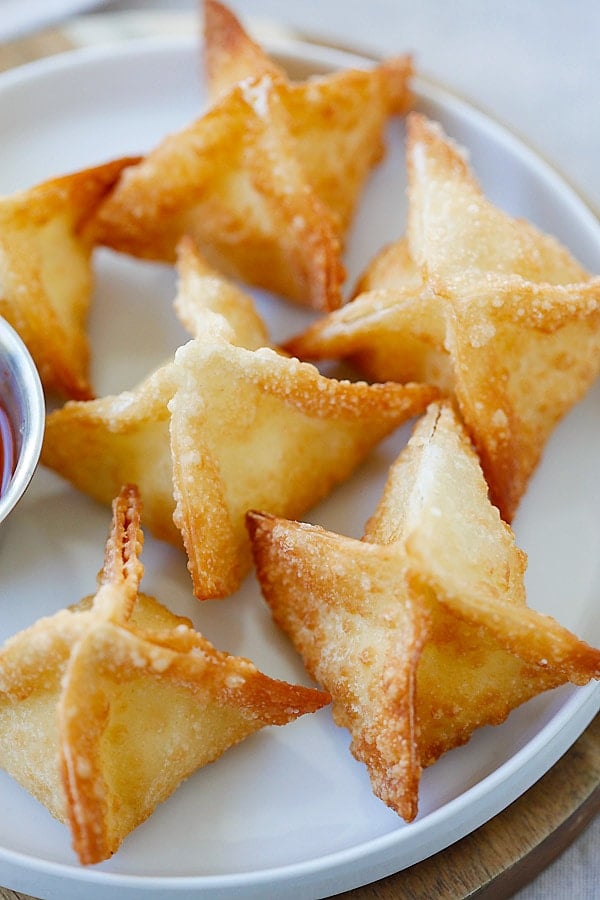 Chicken Wontons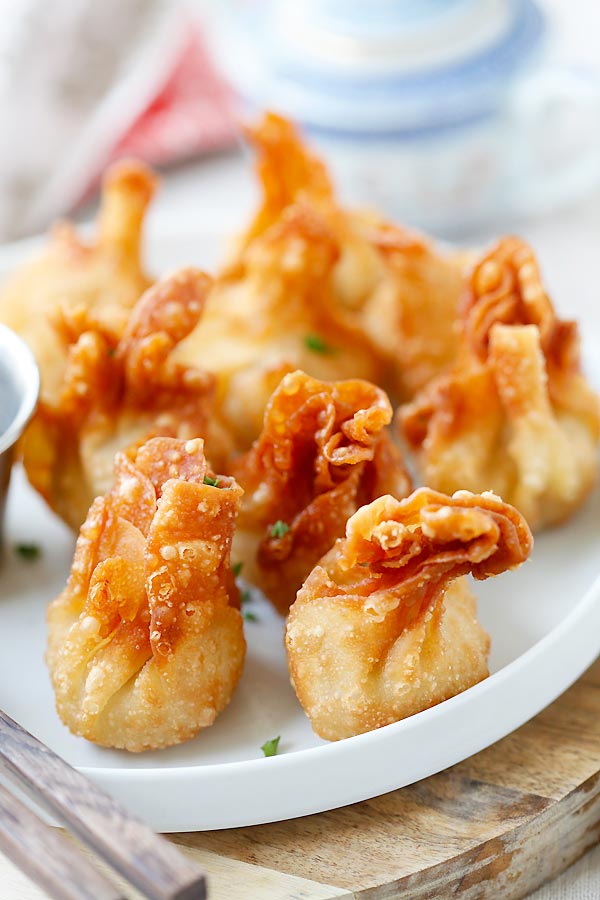 Onion Scallion Beef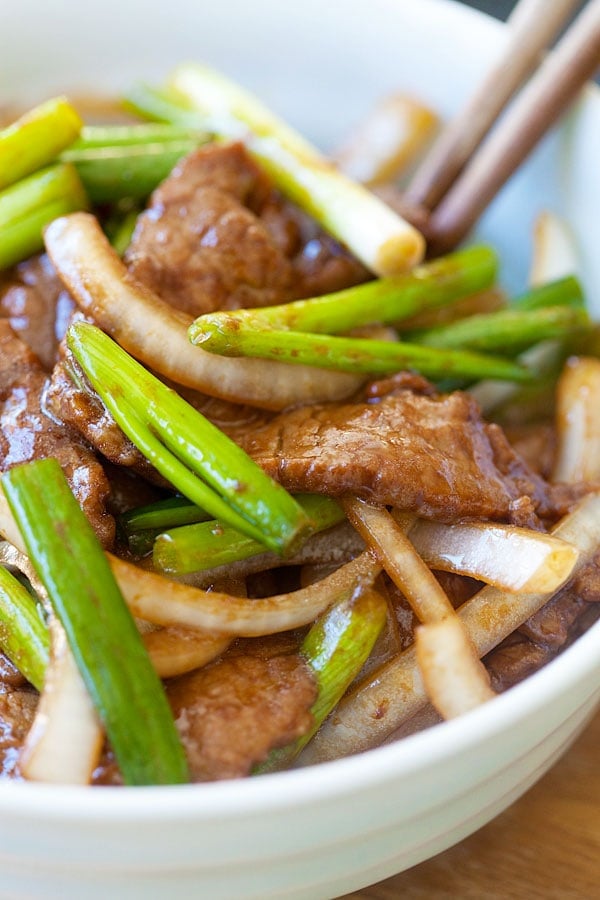 Thai Chicken Sate with Peanut Sauce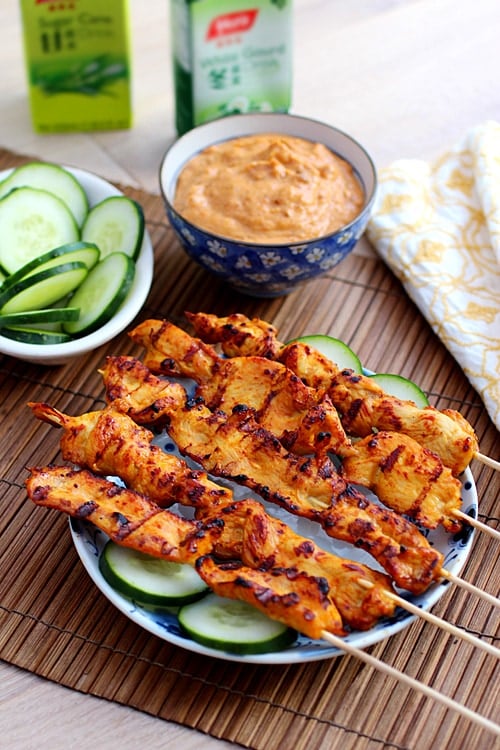 Thai Peanut Sauce