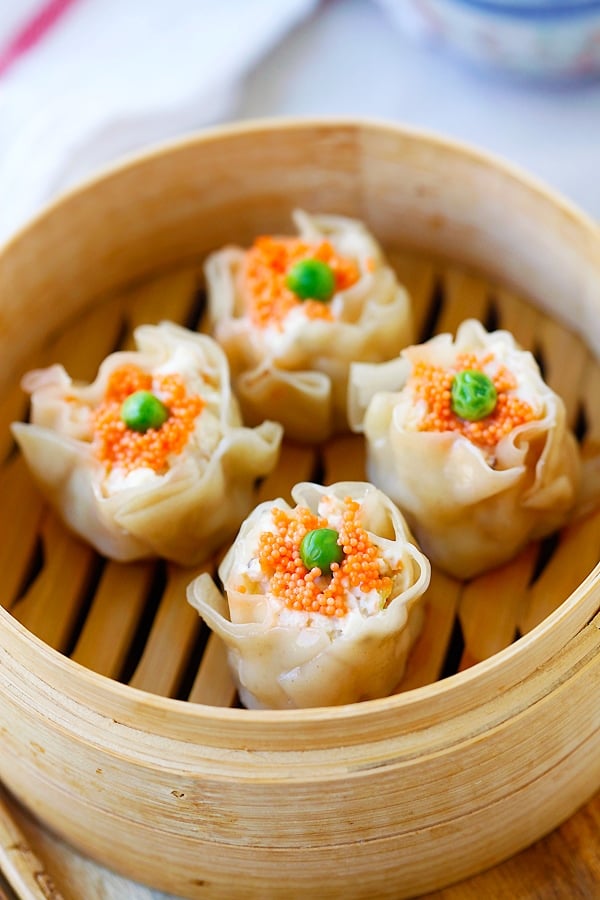 Chicken Shu Mai (Siu Mai) Recipe
Yields: 16 | Prep Time: 20 Mins | Cook Time: 5 Mins
Ingredients:
1/2 lb boneless and skinless chicken thigh, ground
8 peeled and deveined medium shrimp, diced into small pieces
2 black fungus, soaked in hot water and cut into thin threads, or fresh shiitake mushrooms
1/2 tablespoon finely chopped fresh ginger
1/2 tablespoon finely chopped scallion, white part only
1/4 teaspoon sesame oil
3 dashes ground white pepper
1/2 teaspoon soy sauce
1/2 tablespoon cornstarch
Pinch of salt
Wonton wrapper
Green peas and tobiko (fish roes), for garnishing
Method:
Using a mini food processor, ground the chicken but make sure that it's corsely ground. You can also chop with a knife. Mix the chicken with all the ingredients together, set aside in the fridge for 20 minutes.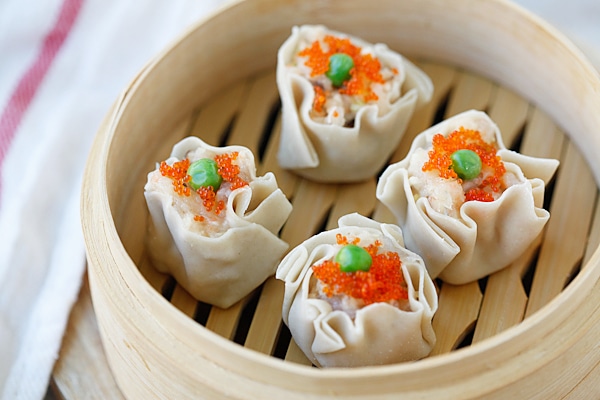 Place about a tablespoon of the filling on each wrapper, gather up the sides and leave the center open. You migh cut off the uneven edges with a pair of scissors if you like the shu mai to look prettier. Garnish the top with a green pea and some tobiko. Steam in a bamboo steamer for about 5 minutes. Serve immediately.
Most-Pinned Recipes
Ginger Garlic Baked Chicken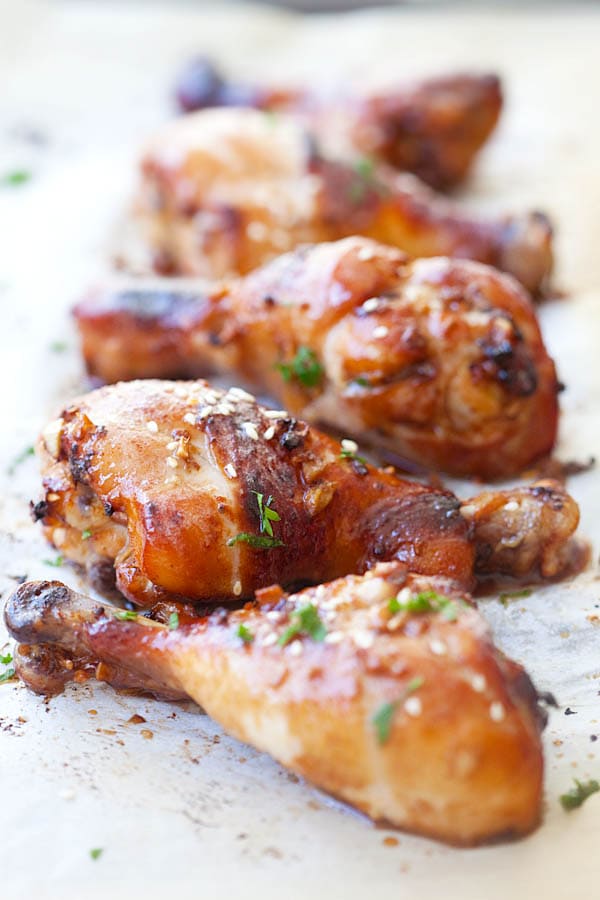 Crab Rangoon (Cream Cheese Wontons)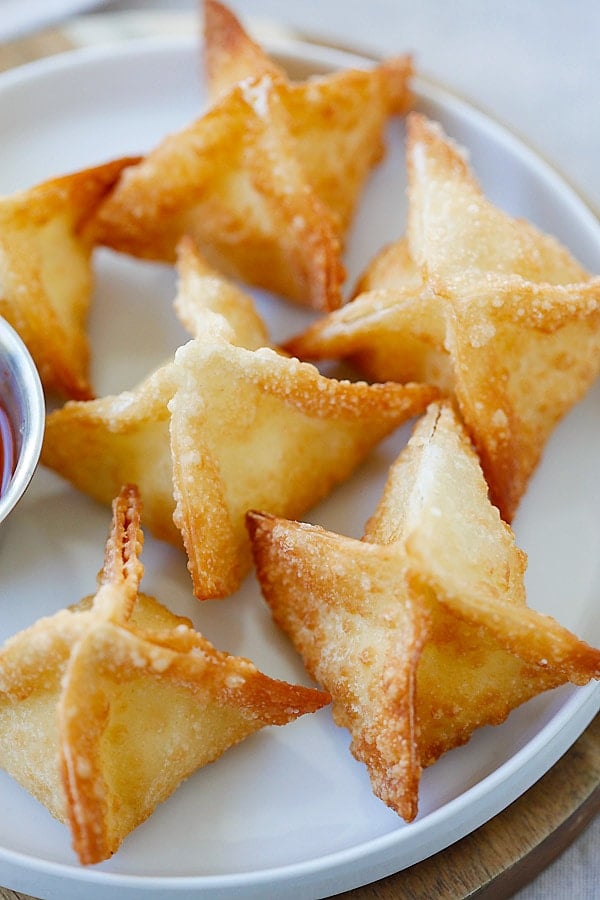 Chicken Wontons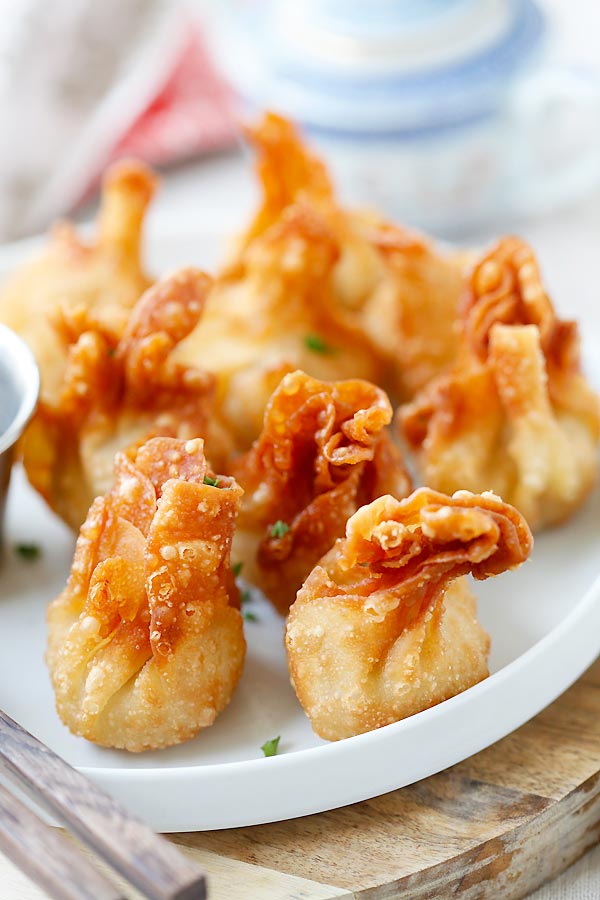 Onion Scallion Beef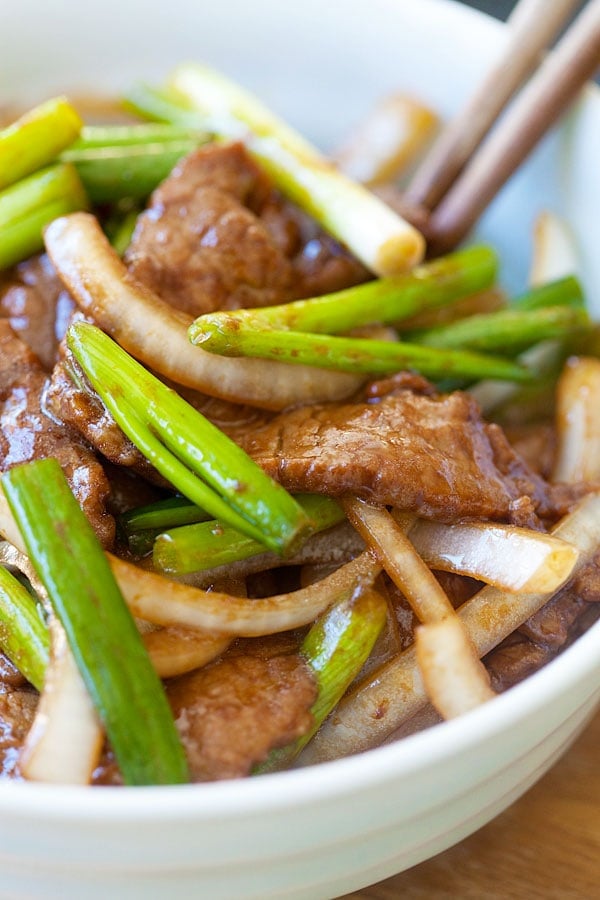 Thai Chicken Sate with Peanut Sauce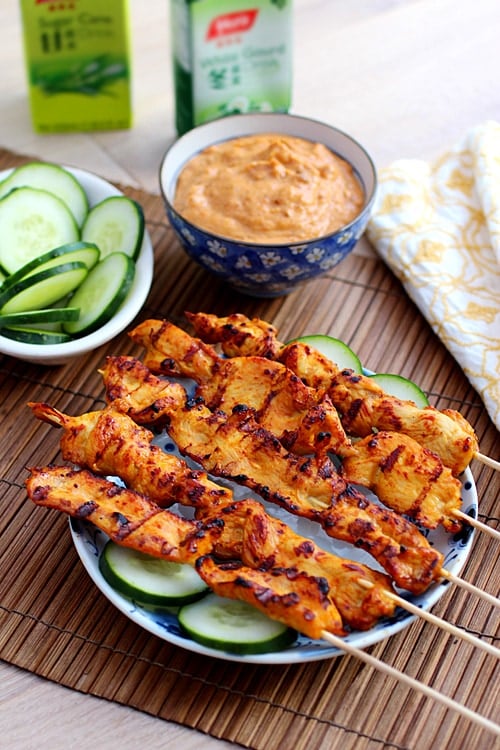 Thai Peanut Sauce