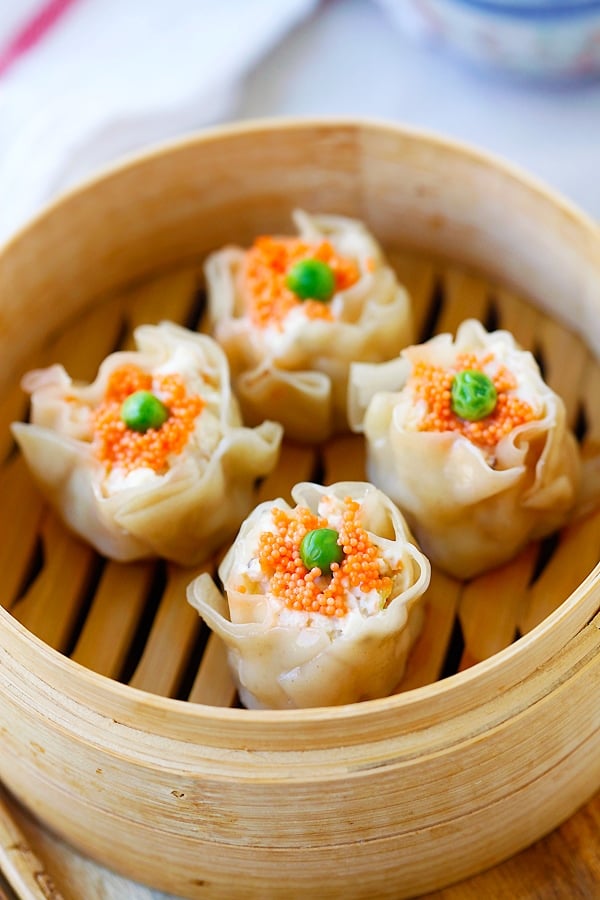 Chicken Shu Mai (Siu Mai)
Chicken Shu Mai (Siu Mai) is a popular dim sum item. Learn how to make chicken shu mai with this quick and amazing recipe that is better than Chinatown!!
Originally published on August 4, 2007. Updated with new photos.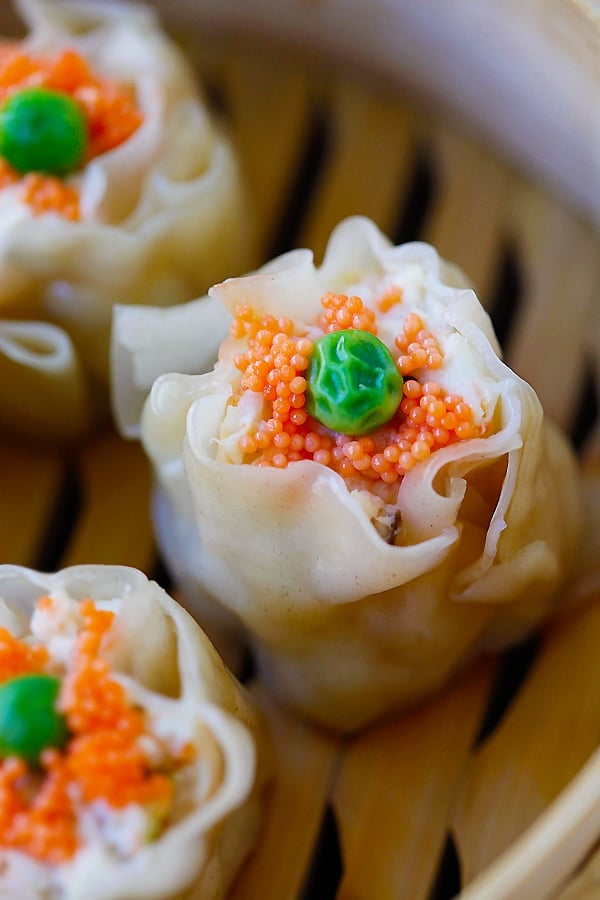 My brunch this morning—chicken shu mai (sui mai), or steamed chicken dumplings.
I know many of you love shu mai or siu mai, those little morsels of ground meat wrapped with wonton skin, and served at dim sum restaurants in Chinatown. These dainty steamed dumplings comes in a small bamboo steamer and they are so good that every bite is always bursting with the freshness and juicy goodness of the filling.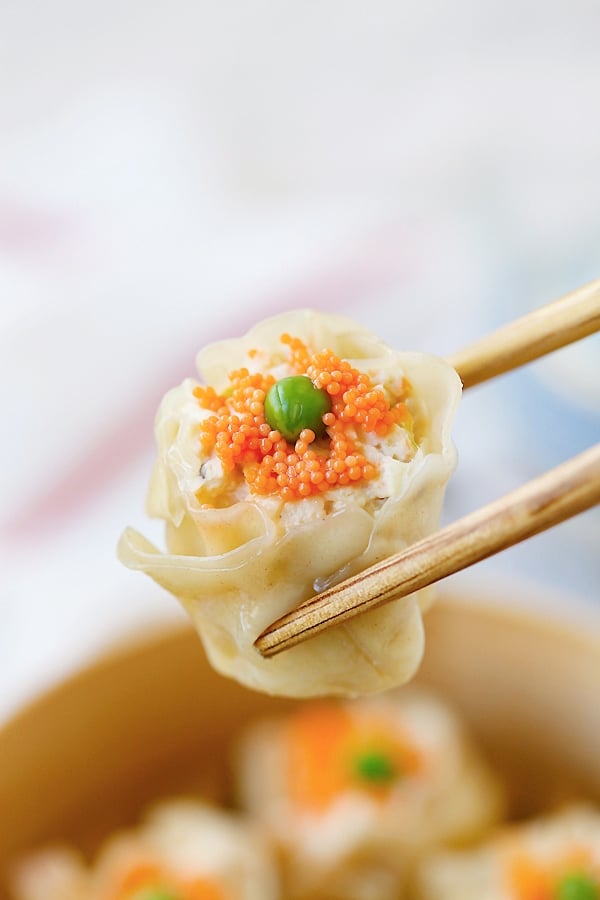 I love dim sum and you can often find me at dim sum restaurants on the weekends. Once in a while, I like to make my own dim sum and shu mai is one of my favorite items to make.
While shu mai (siu mai) is traditionally made with pork, I wanted to make a HALAL (pork-free) version so everyone can enjoy this amazing dumpling. The recipe is very easy, calls for ground chicken. All the ingredients can be easily found at regular stores and everyone can try this chicken shu mai recipe at home!