Recipe: Perut Ikan (Nyonya Preserved Fish Stomach with Herbs and Vegetables Curry)
Ingredients:
Spice paste
1 stalk lemongrass
6 shallots
8 dried red chilies
3 slices of galangal
1 inch of turmeric
1 tablespoon of roasted belacan
3 tablespoons of coriander seeds
6 pieces of fermented fish stomach
10 green beans (cut into 2 inches length)
1 egg plant (cut into small wedges)
1 small ripe pineapple (cut into 2 inches sticks)
1/2 lb small shrimp
5 chilies (slit and cut into 2 inches length)
1 ginger flower (sliced finely)
10 kaffir lime leaves (sliced finely)
30 daun kadok leaves (sliced finely)
20 sprigs polygonum leaves (use only the leaves)
20 sprigs of mint leaves (use only the leaves)
1 cup coconut milk
Tamarind Juice
Mix tamarind pulp (about the size of a small ping pong ball) with warm water, soak for 15 minutes and extract the juice.
Method:
Blend the spice paste with the a food processor, set aside. Heat up some oil in the wok and sauté the spice paste until fragrant. Add in the pickled fish stomach pieces and stir well with the spice paste. Add in 5 cups of water and bring it to boil and toss in the long beans, pineapples, egg plant, ginger flower, and red chilies. Simmer for 15 minutes. Add in the coconut milk, small shrimp and the herbs and simmer for another 15 minutes. Add salt to taste. Serve hot.
Most-Pinned Recipes
Ginger Garlic Baked Chicken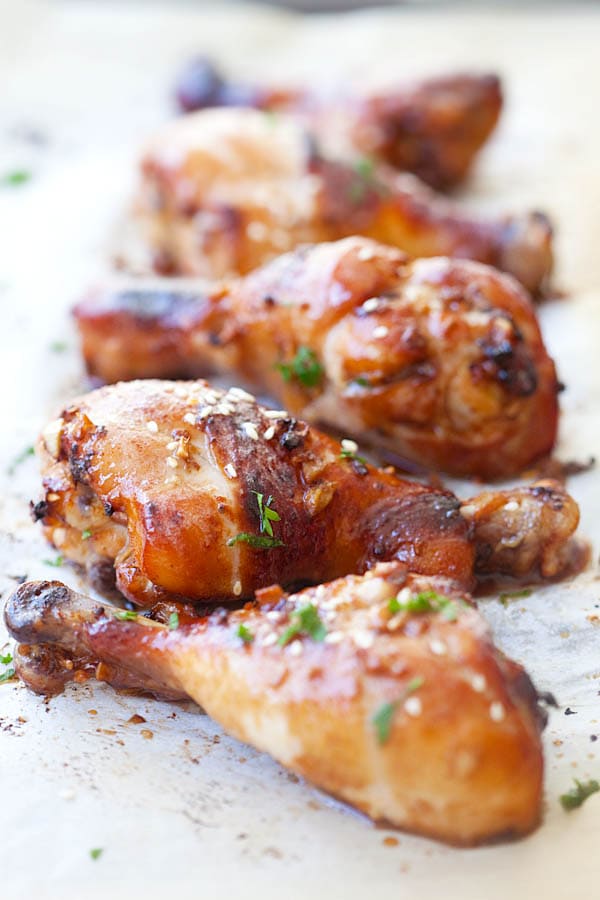 Crab Rangoon (Cream Cheese Wontons)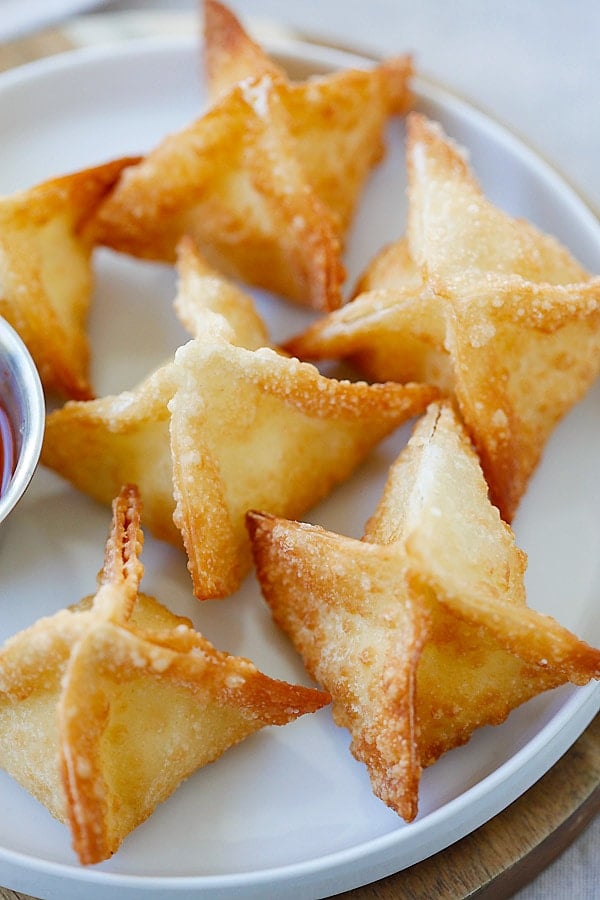 Chicken Wontons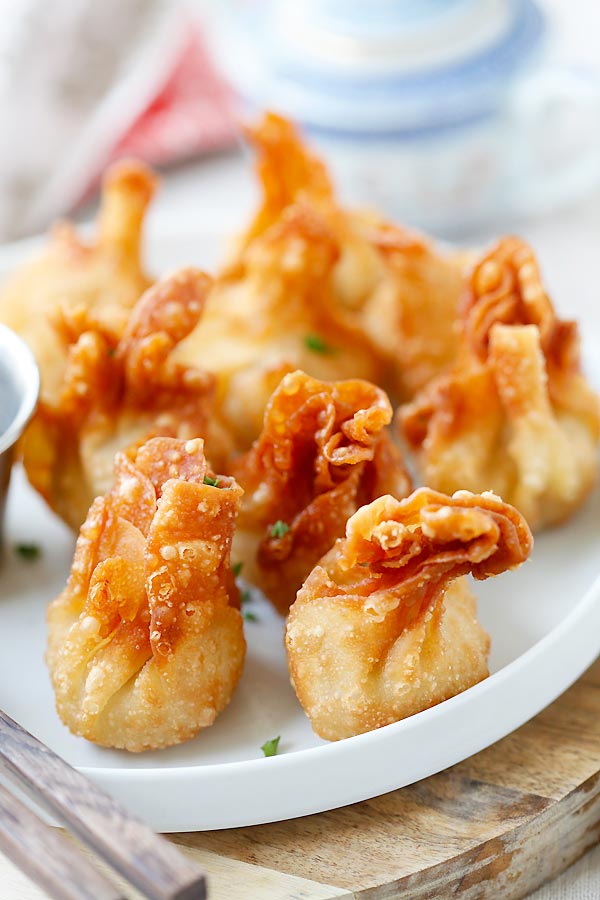 Onion Scallion Beef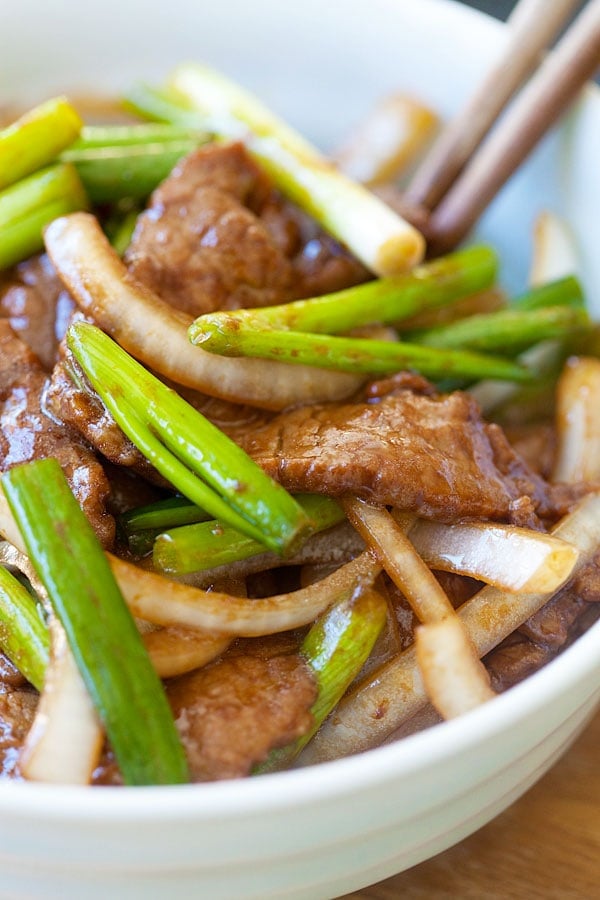 Thai Chicken Sate with Peanut Sauce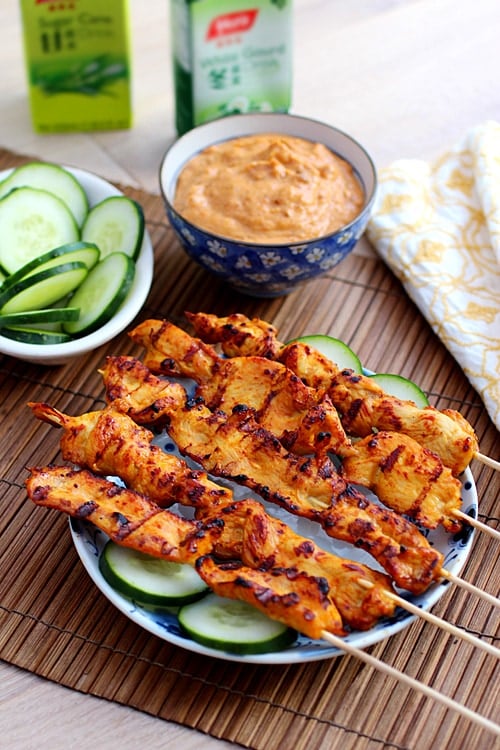 Thai Peanut Sauce